Bored With the Look of Your Home? - Choose Curtains to Paint a New Color In Your Interior
We often pass by window drapes without a second glance. Curtains are typically overlooked, but they can completely transform a room with the perfect color choice. The right curtains are necessary to get the most out of an interior.
Curtains in the room have a dual purpose of providing privacy and enhancing the room's aesthetic. Matching them with the interior is crucial to make the most of limited space. Here are some tips for choosing the right curtains to completely transform any interior.

Rose Gold Sparkle Curtain Drapes
Get Curtains That Contrast With Blinds

Why settle for boring old cotton curtains when you can have the best of both worlds? You may get extra privacy and a beautiful visual contrast by using blinds and curtains of contrasting colors. The difference between the window and the room's interior highlights the latter.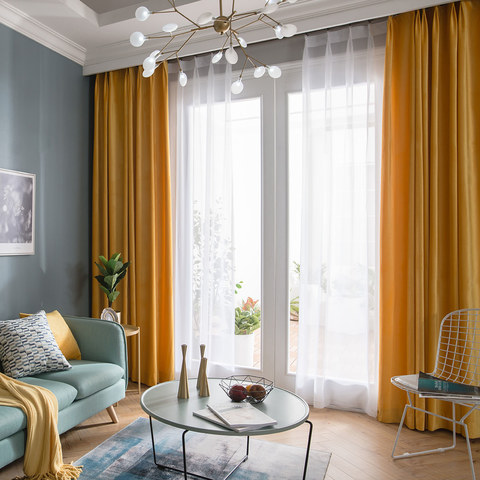 Microfiber Yellow Velvet Curtain Drapes
Use Patterned Curtains To Make a Statement

Curtains with prints in vivid colors are unique and stylish. Bedrooms with little to no color benefit from their addition since they just add the right amount of color. If your bedroom is in neutral tones, then go for some striking patterned curtains.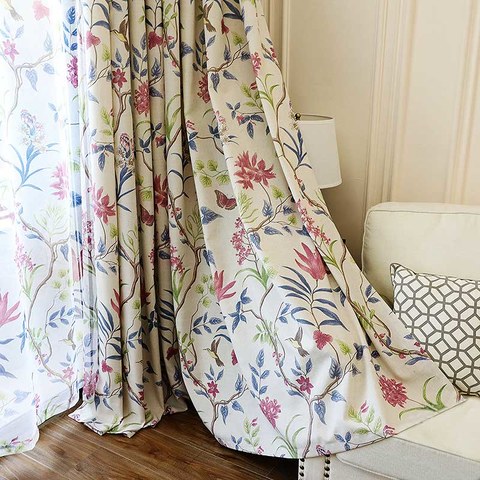 Vine Floral Jute Style Curtain
Decide Between Prints and Solids

Choose patterned window and door drapes if solid colors dominate your room. It's essential to select the curtain pattern before moving onto other details. To do this, think about the furniture in your room.

Printed curtain patterns might be a good option if the room's furniture are of solid colors and vice-versa. It's essential to keep in mind that prints lend visual weight to the overall look when you're selecting curtains for the living room or any other area.

Bold designs and geometric patterns would look great in a modern room, while floral designs perfectly suit a more classic or traditional style.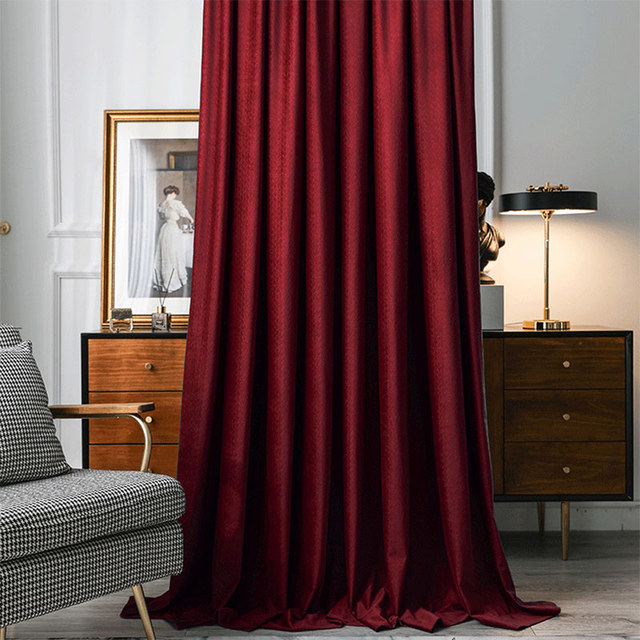 Rose Red Velvet Blackout Curtains
Add Some Flair to Your Décor with Curtain Tie-Backs

Curious about how to choose and embellish curtains for your home? You can jazz things up, or you can downplay them. Curtain pull-backs, valances, and decorative curtain tracks mounted on the wall above the curtains are all examples of ornamental curtain trimmings and accessories.
Light draperies can look more luxurious by adding trims and embellishments. Decorating a valance (the frilly fabric over the top of a window treatment) is especially a great idea.
On the other hand, fabrics like velvet and satin will look sleek and modern when paired with basic pull-backs and no ornate accents. Once again, your choice depends on the look you're hoping to achieve.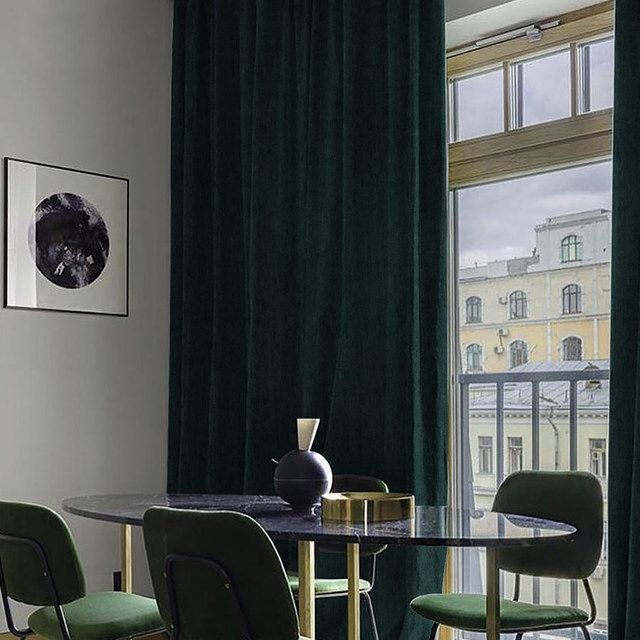 Exquisite Matte Luxury Teal Chenille Curtain Drapes
To Wind Up
Curtains are a long-term investment that can completely alter the look and feel of a room, so it's essential to get them exactly right.
If you keep these tips in mind, you'll easily be able to find the perfect set of curtains or blinds. Have a look for those dream curtains with a bespoke design that will fit your home perfectly and look beautiful for years to come!