Everything You Need To Know About Chenille Curtains
Freezing winters have arrived, and in the chilly, dark nights you spend lots of time inside your house to stay warm. This is the perfect time to look for warm and cosy things that help you snuggle up at home in style. Changing the furnishings or decorations is a quick and easy way to accomplish this.
If you are wondering which winter fabric has piqued our interest the most, the answer would be chenille - a soft, warm and lustrous fabric perfect for warming up your winters.

Chenille curtains are a great way of instilling a contemporary feel into your interior design if you want your home to exude a modern atmosphere. To accomplish this, choose chenille with plain designs, solid lines, or clean geometric shapes. If you have a more traditional interior, try chenille drapes with delicate and intricate floral patterns. However, the intriguing variety of designs is not the only reason specialists are so fascinated with chenille.
Are you wondering why this fabric is so popular for curtains in winter? If yes, then here is a list of reasons for you.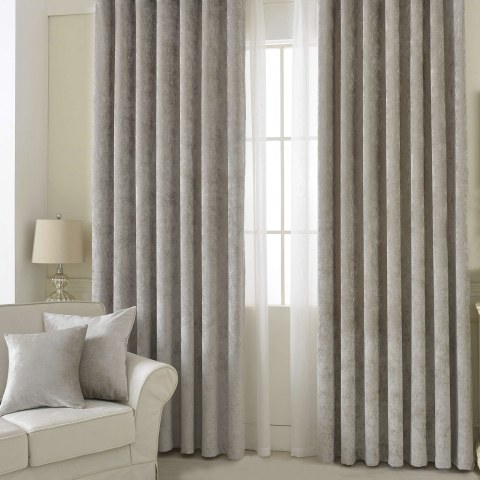 Luxury Silver Grey Colour Chenille Curtain
Can Be Made With Different Fabrics
Have you ever noticed how fabrics like fleece or cotton are named after the type of fibers used to make them? Chenille, on the other hand, does not fall into this category. While cotton is the most common fabric material used to make chenille, you can also find chenille created from a mixture of rayon, olefin, acrylic, and polyester fibers.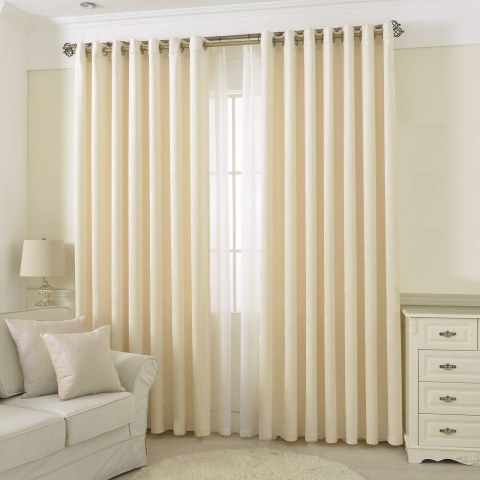 Luxury Cream Colour Chenille Curtain
Very Versatile and Sophisticated
Chenille is known for more than just being a soft fiber, as this plush fabric is also quite flexible. This winter, you'll adore having chenille at home as it'll fill the house with warmth, as well as beautifully decorating everything, be it your curtains, cushion covers, or headboards.
This winter, introduce finishing touches to your pleasant retreat by using chenille over windows, such as curtains, valances, and drapes. In whatever way you use chenille, consider mixing and matching patterns. For example, consider pairing up chenille in delicate patterns with a curtain in bolder designs to make your décor more fascinating and stand out.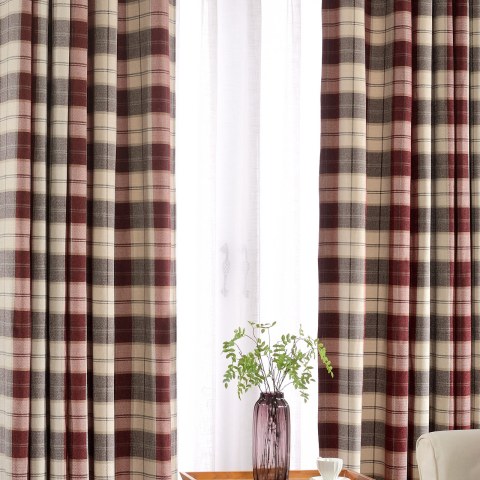 Cosy Plaid Check Burgundy Chenille Curtain
Are you thinking of covering your sofa in chenille or buying some luxury chenille curtains but are concerned that it will wear out from prolonged usage of it this winter? No need to be concerned! Chenille is a type of fabric popular both for its appearance and longevity. Chenille is made from reared loops of yarn and comes in both loosely and firmly woven variations.
Intricately knit chenille will last longer than loosely woven chenille, just like every other fabric. It means that this smooth and lovely fabric can contribute to the charm of your home for several years if handled appropriately. Chenille's durability thus makes it an excellent choice for furnishings in your home.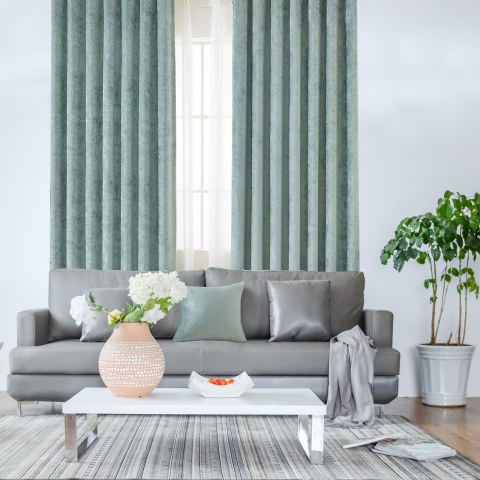 Luxury Duck Egg Sage Green Chenille Curtain
Do you find that the winter furnishings are too dull and bland for your rooms? Choose chenille curtains to add vitality and brightness to your décor. Why? Chenille can appear shimmery without actual use of iridescent fibers. If you look closely at chenille, you'll notice that it has various shades depending on the angle the light shines on it and how you hang them.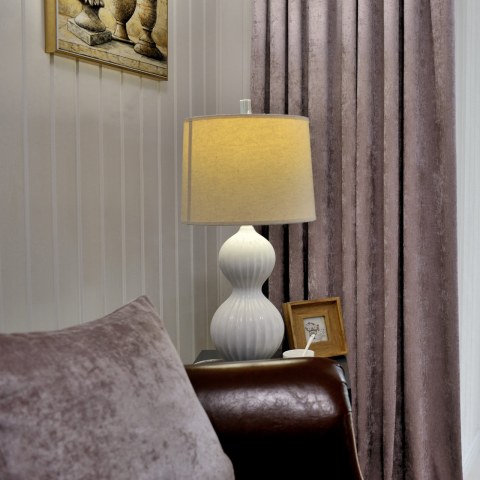 Hopefully you now have an insight into why chenille curtains are so beloved. Make sure that you now buy some for yourself!
Voila Voile is here to help you get the best ones for your home at a very affordable price.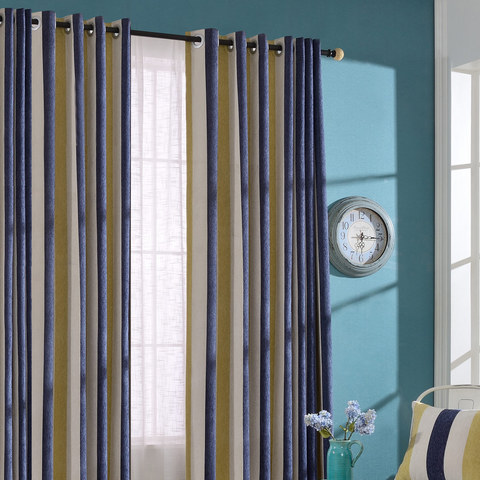 Sunshine Striped Yellow White Blue Chenille Curtain