Styling Tips for Yellow Sheer Curtains
Looking for a stylish and simple way to accentuate your home look? Then sheer curtains are your best bet.
Whether you are feeling adventurous or crafty or want to refresh your home, sheer curtains, especially yellow sheer curtains, are a great way to enhance your space without completely taking over a room and the style that's already there.
These curtains are lightweight and easy to hang, clean and decorate. Not only that, but yellow is a cheerful, warm and energizing color that can spread its delightful mood to you. If you need some brightening up, yellow curtains will do the job perfectly!
Here are some styling tips so you can use your yellow sheer curtains in the best way possible.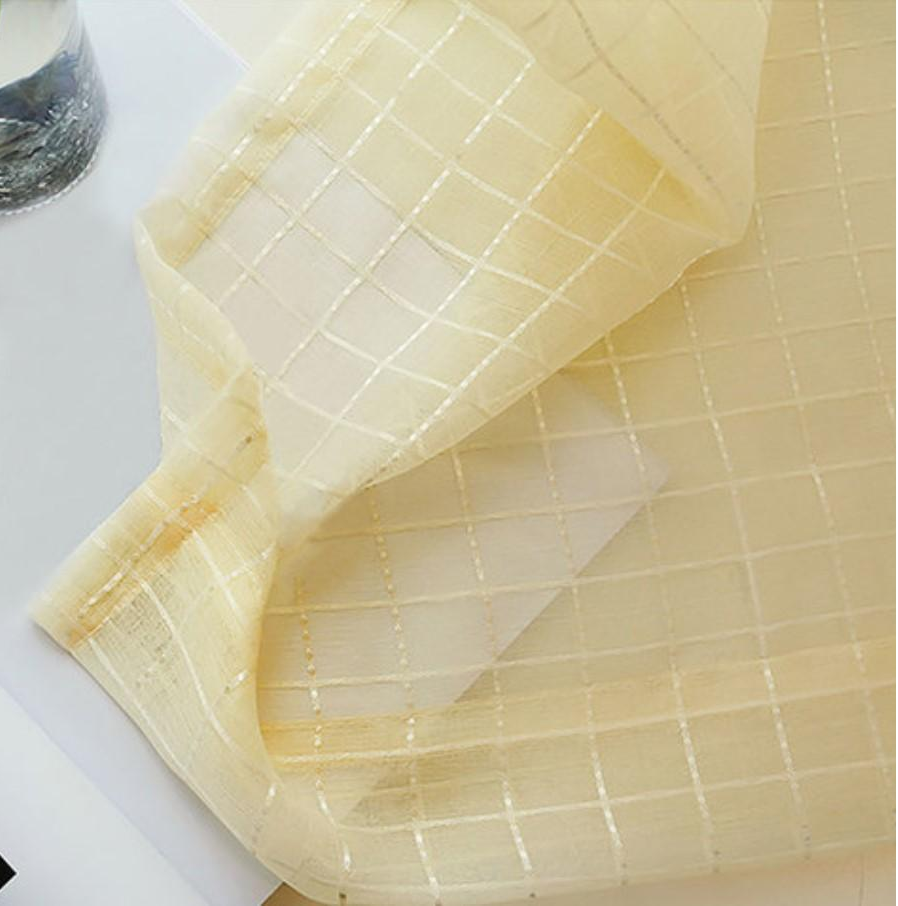 In Grid Windowpane Check Light Yellow Gold Shimmery Voile Curtain
1) Choose contrasting yellow curtains and blinds
Why go for old plain sheer fabric curtains when you can combine both? With this, you attain more privacy and can create a pleasant contrast through the opposing colors of your blinds and curtains. Try using yellow textured sheer voile curtains and white blinds to brighten the room - this stylish contrast draws attention to the window and the view outside.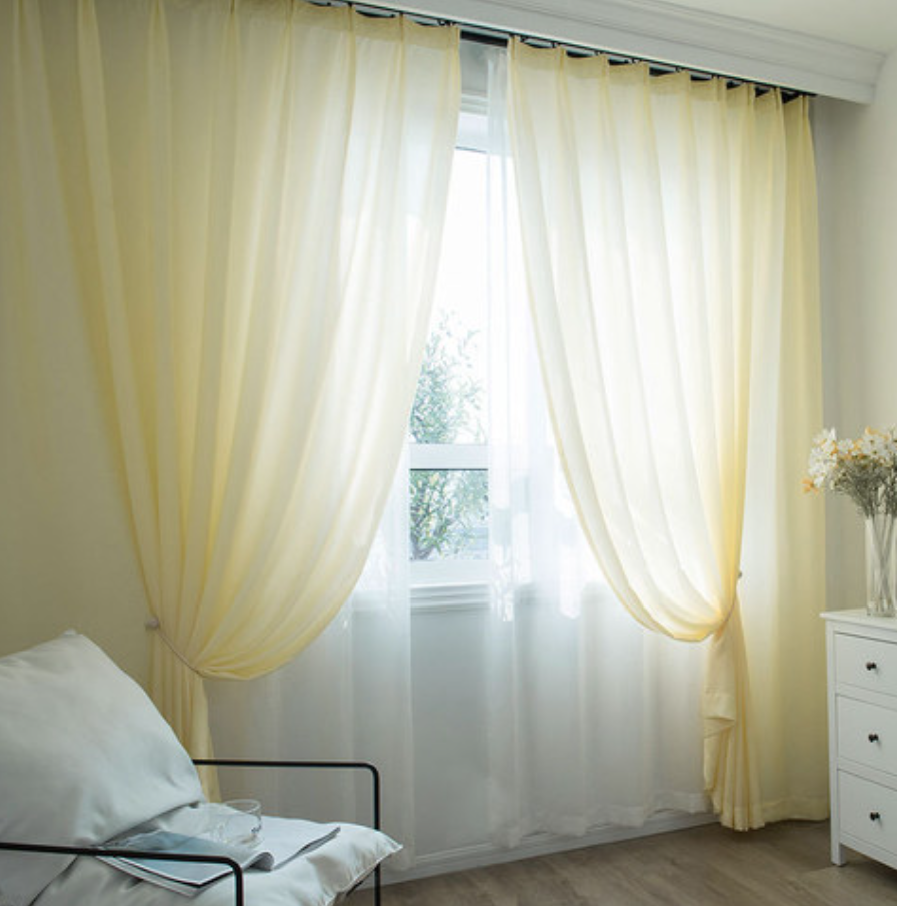 Silk Road Buttercup Yellow Textured Chiffon Voile Curtain
2) Go for stripes to elongate the look
If you want to add height to a room, the best option is to go for stripes. When you choose sheer curtains with stripes to make your room look taller, make sure they run vertically and not horizontally. We recommend our Moondance Yellow Grey Striped Semi Sheer Voile Curtains, which will add a fun mood and a pop of color to any room.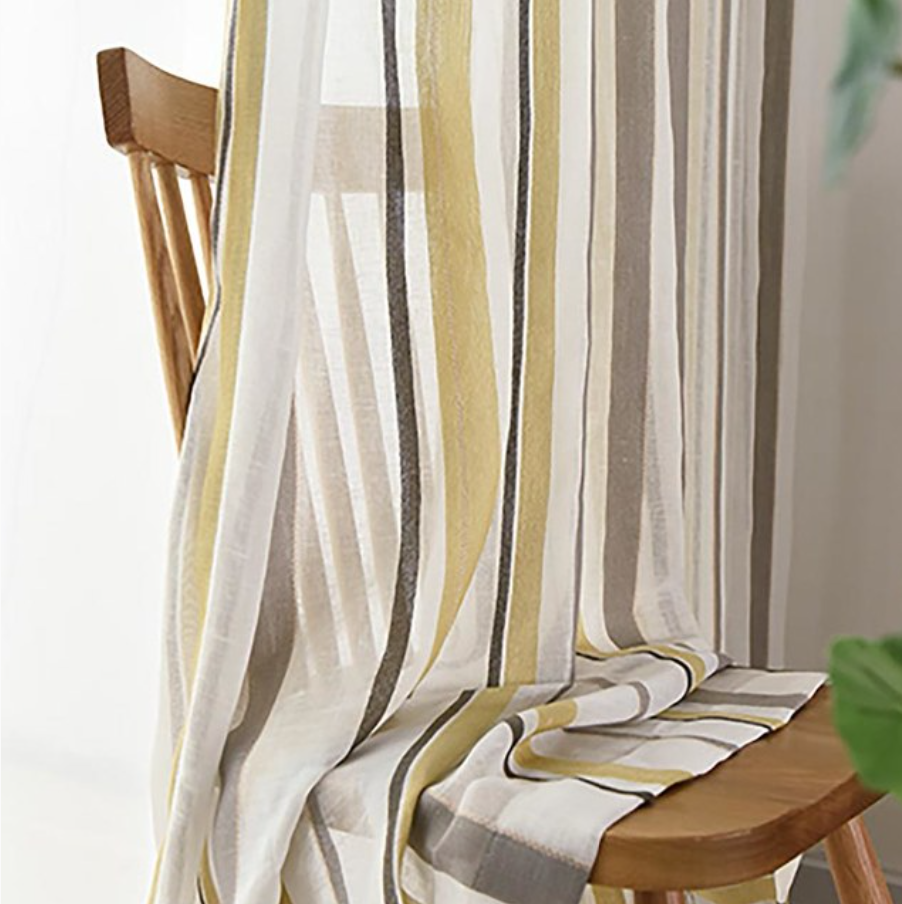 Moondance Yellow Grey Striped Semi Sheer Voile Curtains
3) Bring sunshine into your bedroom
Many of us live in homes that don't receive enough sunlight during the day. So, if you're looking for some sunshine in your life, hang up some yellow sheer curtains in your home. Choose bright yellow soft sheer voile curtains to fill your home with warm sunlight all day.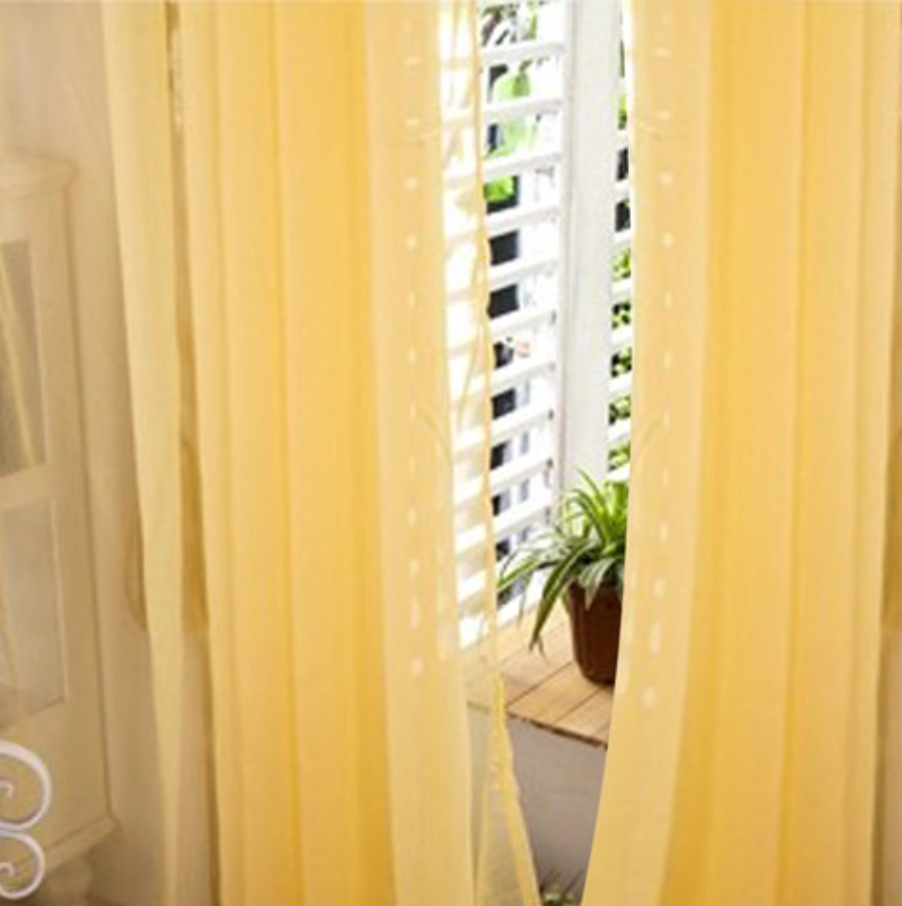 Smarties Bright Yellow Soft Sheer Voile Curtain
4) Express your personality with your curtain style
Whether you want to nail the maximalist trend in your living room or prefer a more pared-back, minimalistic aesthetic, frame your view of the outside world with curtains that reflect your personality. Yellow patterned sheer curtains are ideal for injecting character into a living room and brightening the space.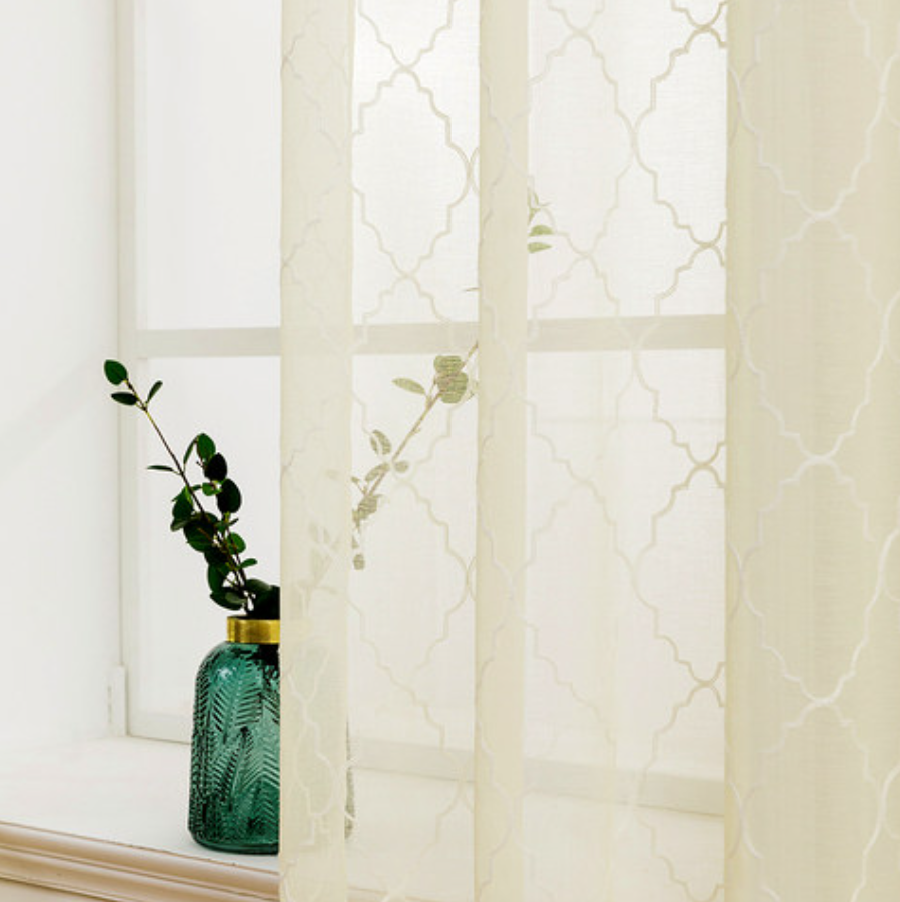 Fancy Trellis Pastel Lemon Yellow Detailed Embroidered Sheer Curtain
5) Go for made-to-measure yellow sheer curtains
Say goodbye to ill-fitting window treatments that are too long, too short, or not quite the right color. Now you can dress up your windows with an individual, tailored design. Custom window treatments are a necessary investment, since a professional workroom handcrafts curtains with more skill and care than a machine. The splurge is always worth it, as you get the perfect fit for your window shape, which means they will always look stunning and make your room look high-end and complete.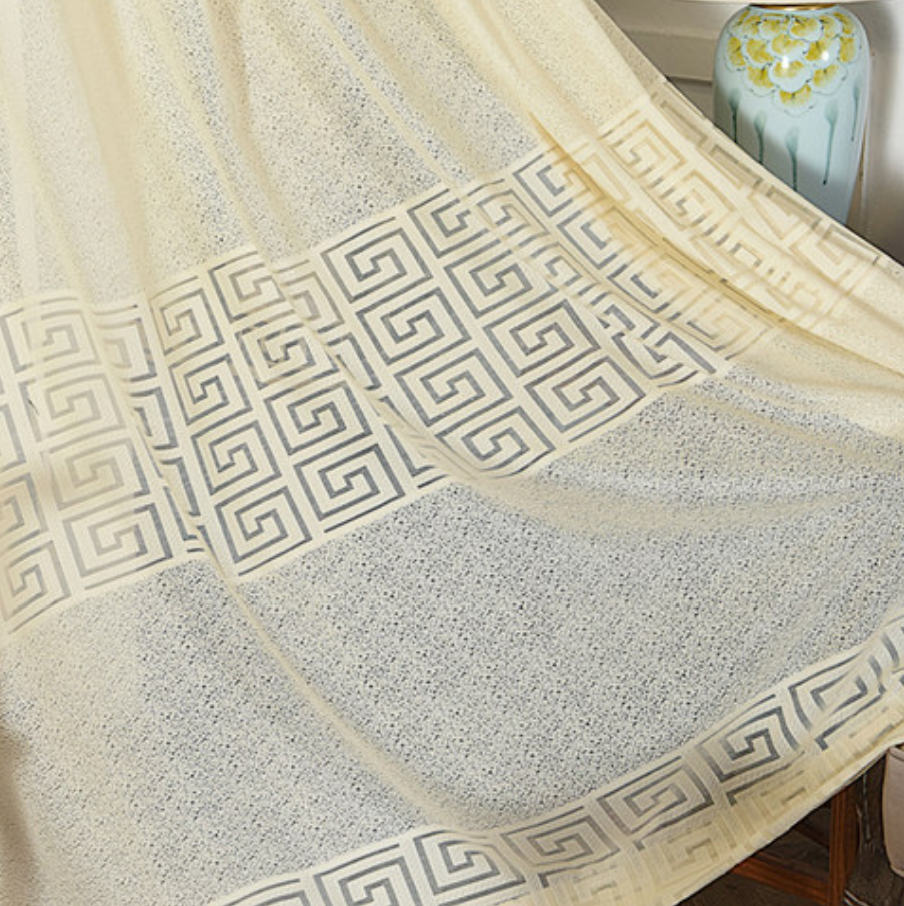 Greek Key Light Yellow Heavy Net Curtain
So those are a few styling tips for yellow sheer curtains. If you are looking to buy high-quality curtains, then visit Voila Voile. We have an ever-expanding number of yellow sheer curtains in various patterns unavailable anywhere else. Additionally, there are experts always on hand to help you choose the perfect curtains for your home. Visit Voila Voile and browse through our range now!