How To Hang Curtains: 5 Tips and Tricks
Curtains are essential components which make a room feel complete. In addition to their aesthetic value, curtains and shades offer a range of practical advantages. Window treatments can offer privacy, showcase your view, soften hard-hitting UV rays, create insulation, and protect your furniture from the sun.
It is important to know all there is to know about curtains before making the all-important decision of purchasing some for your home. This blog explores the must knows about curtains which will help you when purchasing custom made curtains.
Wabi Sabi Flax Linen Collection
Separate the Panels
If you have multiple windows on one wall, consider adding an extra-long curtain rod from one end to another and hanging multiple separated panels along. This creates a repetition effect which is great for a harmonious atmosphere and flow in your home.
Similarly, if you have a large window, having two panels rather than one can make it easier for you to operate the curtains and ensures the curtains do not bunch too much when open.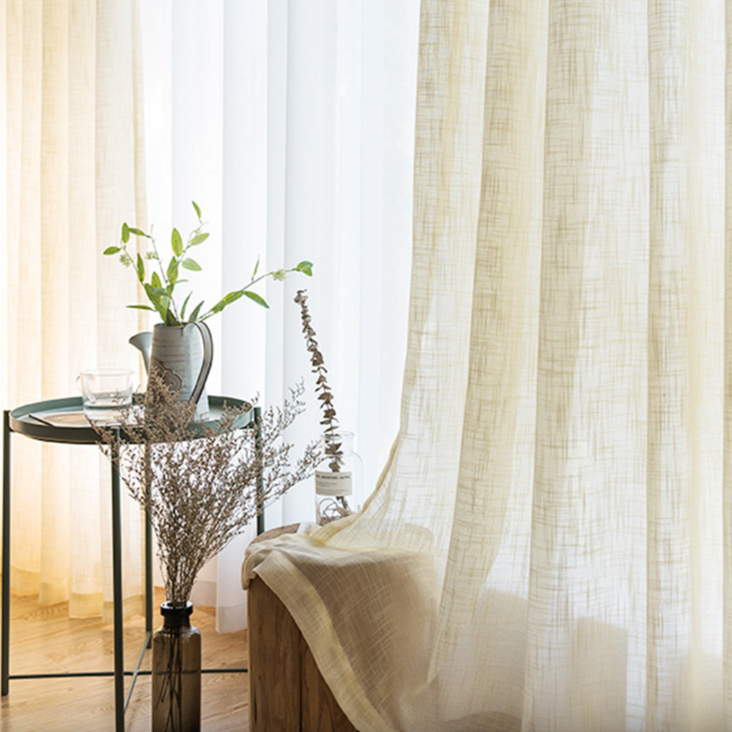 Cotton Club Pure Cotton Cream Semi Sheer Curtain
Curtains Must Complement the Room
Whatever your niche may be, from minimalism to bold industrial styles, choosing curtains that compliments the rest of your décor is essential. If curtains are the final touch for you, narrow your search using keywords and colours that exist in your interior. If you opt to buy curtains first, you can go for plain designs, or a bold pattern which you can use as the centre focus for the rest of the design.
This is also reflected in the heading style, and curtain length and gather that you pick. To elongate your room, a floor length or extra long drape might suit you. There are many components to consider so contact the team at Voila Voile to find what's best for you!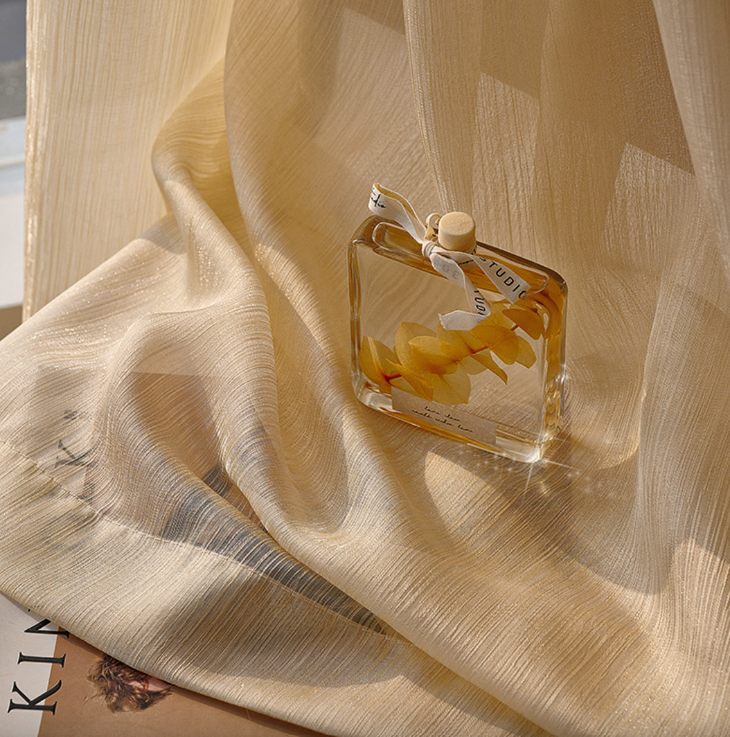 Paris Cascade Shimmering Striped Champagne Sheer Curtain
Conceal the Hardware
There are several reasons why someone may decide to conceal the hardware of their window dressing. From aesthetic purposes to functionality, obscuring your curtain fixture can hugely impact your space. A small space may benefit from this due to the appearance of more space on the walls or ceiling. On the other hand, a large space can also use this to hide any bulky or large fixtures.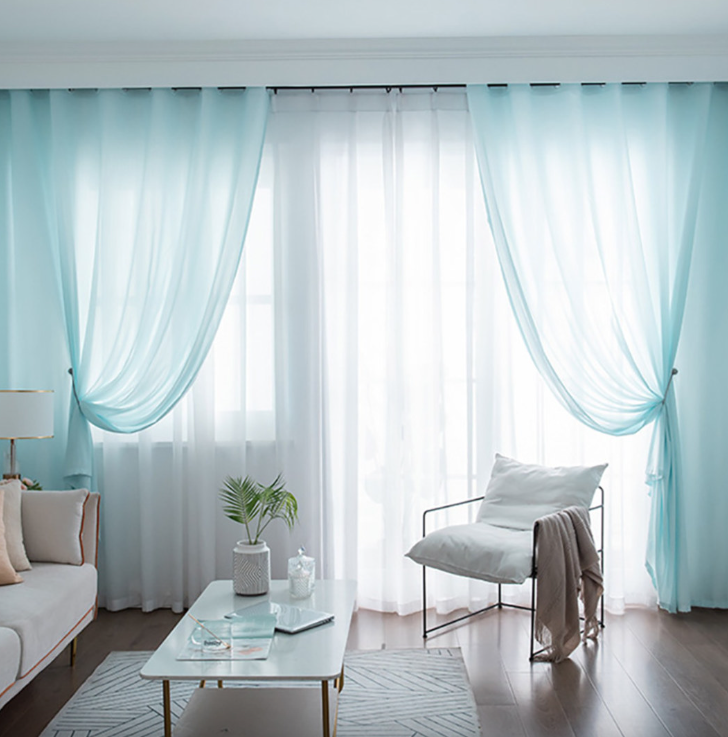 Sundance Textured Striped Light Blue Semi Sheer Curtain
Choose the Right Style for You
At Voila Voile, there is every curtain design that you could imagine! Is Art Deco your style? We have loads to choose from. Do you prefer natural rustic fabrics? There are loads for you to choose from. From stripes to lace, embroidery to plain and simple, find everything you need at www.voilavoile.com
Make your space your own by decorating with character. Reflect your personality and make your home your very own paradise.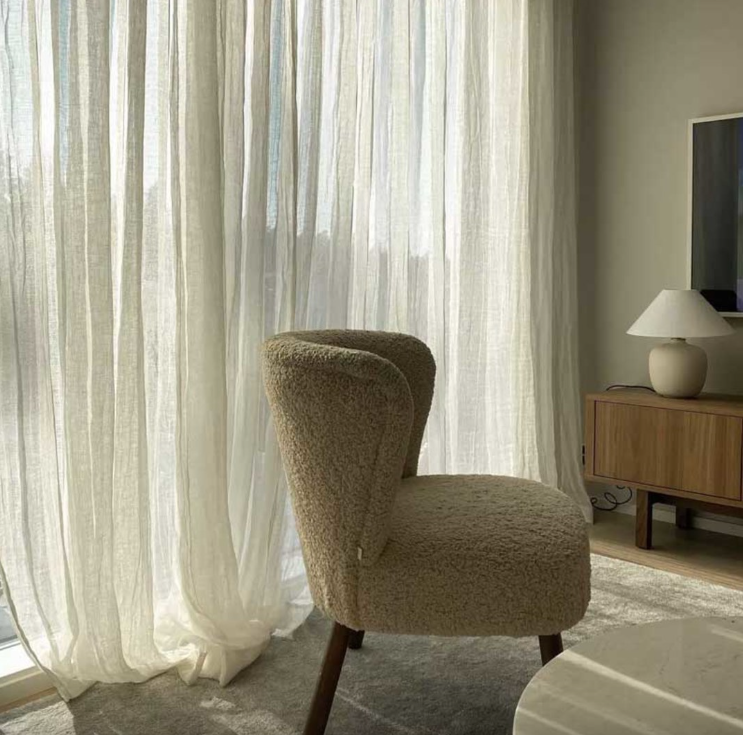 Shabby Chic Crushed Pure Flax Linen Cream Heavy Semi Sheer Curtain
Appreciate the Puddle
Achieve a luxurious look by adding a few centimetres onto your curtain length. Appreciate the puddled look and add a unique touch. This idea works great in the living room or bedroom to create a gorgeous detail to your interior.
In Conclusion
Now you know the tips and tricks, all you need to do is find the right product for you! At Voila Voile, find net curtains online, custom curtains, embroidered curtains, and so much more. Visit our website and contact our team today to start your curtain adventure.