Feel simplicity in luxuriousness with white voile curtains
With a huge range of textures, designs, and styles available on the market today, it is difficult to know where to start when looking for curtains. Voile curtains are perfect for a minimal yet effective makeover and can instantly refresh your space. There is a serenity in the simplicity of white voile curtains. These light-filtering curtains are crisp and clean but still offer a luxurious feel. But there is more than meets the eye with these curtains. Dive into this blog to discover why white voile curtains are the perfect option for you!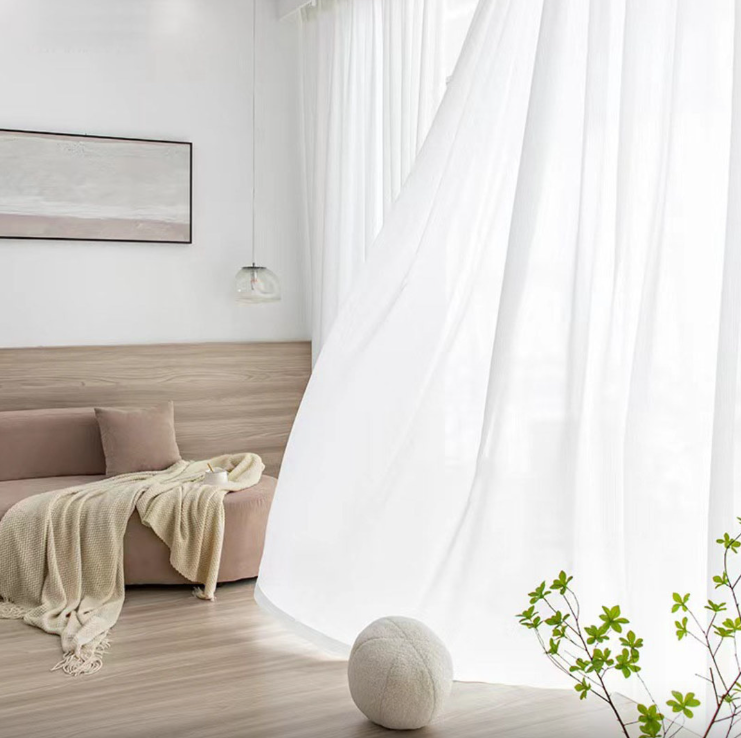 Grace Textured Ivory White Heavy Voile
What are white voile curtains?
A voile is a lightweight fabric that is easy to drape and hang. The nature of the fabric allows for some natural light to filter through while privacy is maintained. White voile curtains are often used in bedrooms and living rooms to create a feeling of tranquillity and serenity. They are a beautiful addition to any home, providing an elegant and simple look that can make any room feel airy and spacious.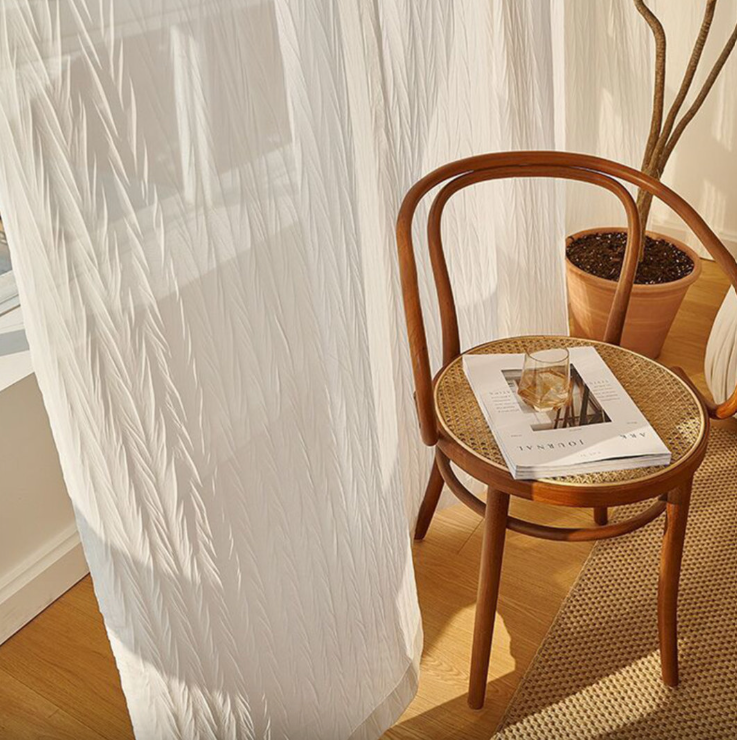 Fantasia Crushed Rippling Ivory White Voile
The benefits of white voile curtains
One of the main benefits of white voile curtains is that they are versatile and can be used in conjunction with any colour scheme and décor style. The shade of white can be used in a variety of different approaches to help create unique looks for your home. Choose from plain white fabrics or add an element of detail with embroidered or lace white voiles.
Another benefit of white voile curtains is that they can help to diffuse light, making any room feel immediately brighter. This can be particularly beneficial in rooms that do not get a lot of natural light or have smaller windows. The floaty white drapes enhance the light radiating from the outdoors and draw it in to fill the room.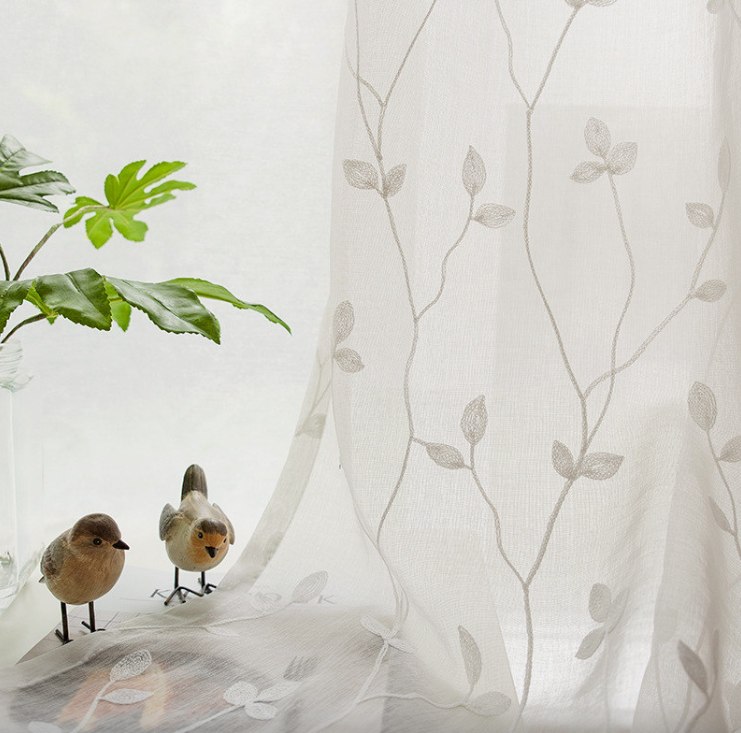 Love Fantasy White Leaf Embroidered Voile
If you are searching for a curtain that answers all your problems, including privacy, look no further. Although voiles are notorious for their sheer properties, the fabric creates a layer which obscures views from passers-by. The panel acts as a screen and is especially effective in the day. As for night-time, we would recommend pairing these with a thick curtain or lining in private rooms so that shadows are not visible when the sun goes down.
Finally, white voile curtains create an elegant beauty and a sense of intimacy. They can be the final piece to your interior puzzle to tie your room together. The addition of such voiles can bring so much functionality to your space and elevate your chosen interior design.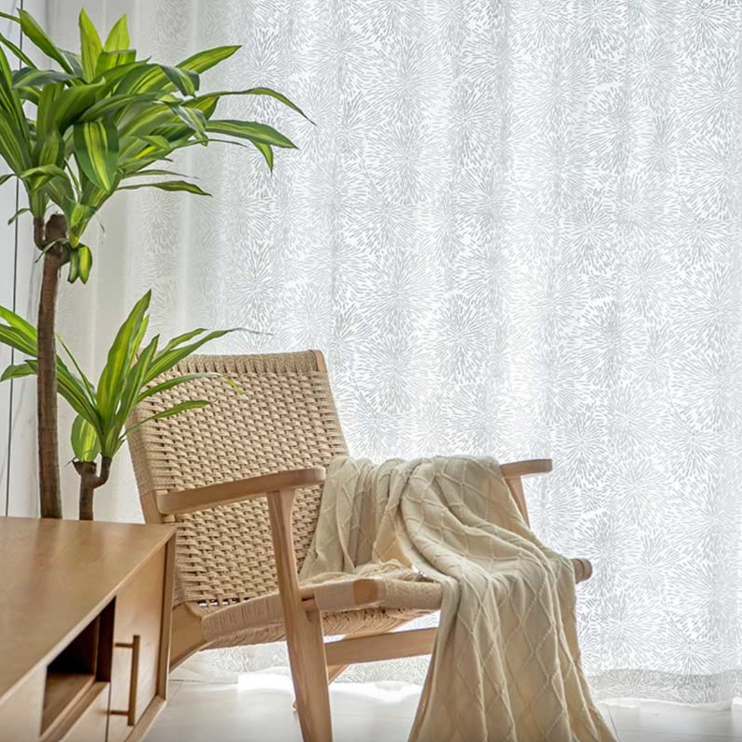 Fireworks Ivory White Lace Voile
The perfect pairing
If white voile curtains are for you, here are some ideas on how to incorporate them into your home to best accentuate your character:
● Pair them with gold or silver pieces for a simply glamorous look
● Use them to frame a window with views of nature for a serene and calming effect
● Add a touch of colour by pairing them with colourful throw pillows or artwork
● Layer them with other curtains or blinds for a more dramatic look
● Add them to your poster bed fit for royalty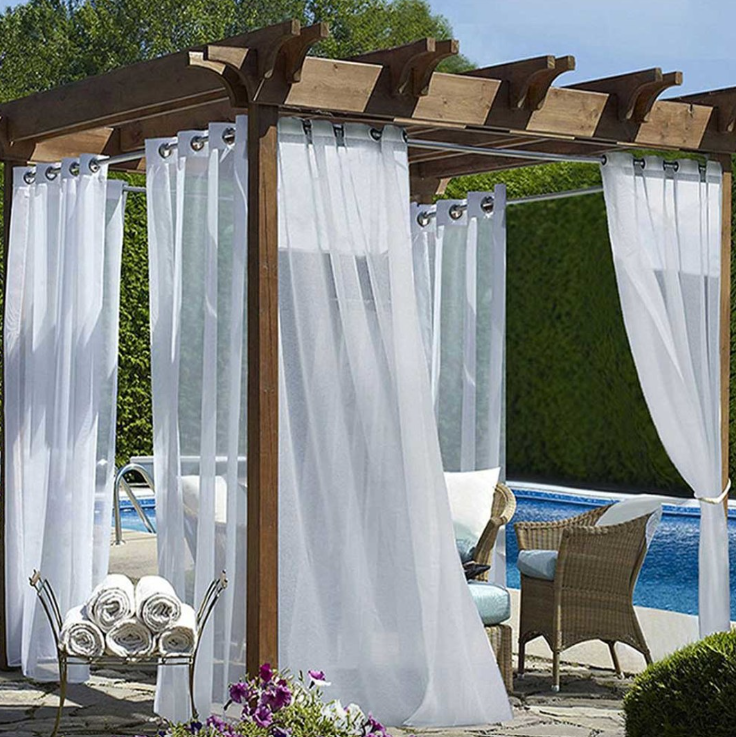 Laguna Outdoor Waterproof White Voile
Conclusion
If you're looking for a way to add a touch of luxury to your home without breaking the bank, white voile curtains are a great option. They have a simple elegance that can transform any room, and they're easy to care for, so you can enjoy them for years to come. Browse Voila Voile today to find everything you need and more!