Accentuate room presence with made to measure curtains
In our desire to make a house a home, sometimes we neglect personal style and character and get lost in large details such as furniture or paint colour. Curtains may seem like a small detail, but they can make a huge difference in how your room looks and feels. They serve a multitude of purposes such as separating spaces, filtering natural light, and framing your windows. When it comes to adding final touches, soft furnishing is what creates presence and make a room feel more inviting. There is nothing better than curtains made to measure!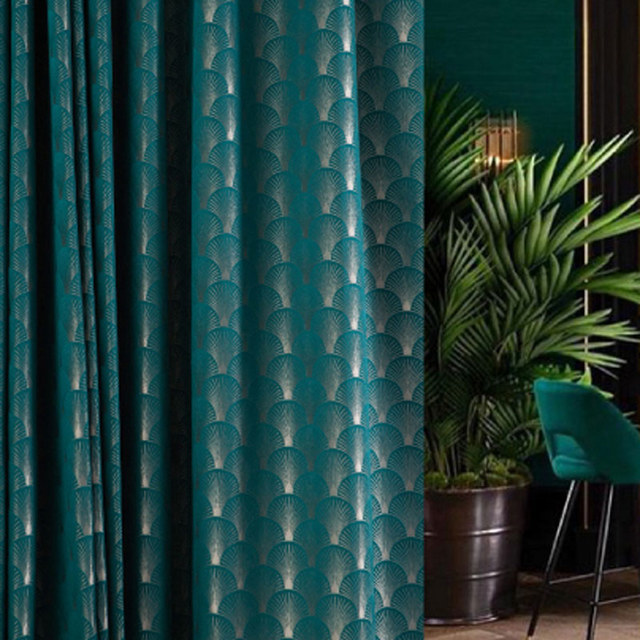 The Roaring Twenties Luxury Art Deco Shell Patterned Teal & Silver Curtain
The Benefits:
Add a personal touch of your own with curtains crafted to fit your very own specifications. Custom curtains can have a profound impact on the overall atmosphere of a room—and they come with a host of other benefits, too. Here are just a few reasons why you should consider custom curtains for your next home project: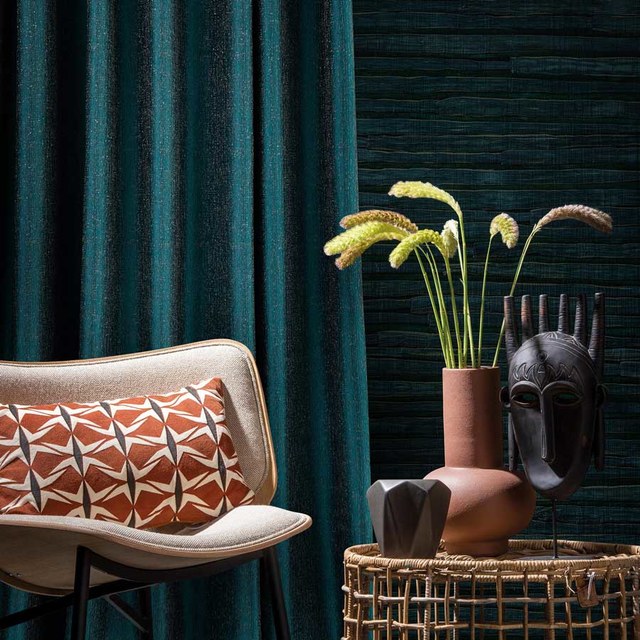 Metallic Fantasy Sparkling Shimmering Teal Curtain
1. They fit perfectly:
It can be tricky to locate a pair of off-the-shelf curtains that fit your windows perfectly. They are often a few inches off, leaving gaps that welcome light and drafts. Custom curtains are made to fit your specific window measurements, so they'll not only look neat and tidy – they will function heaps better than ill-fitting drapes.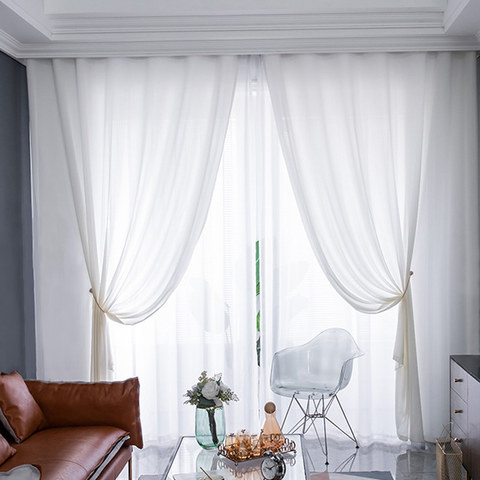 Sundance Textured Striped White Semi Sheer Curtain
2. They add insulation
Properly fitted curtains help improve energy efficiency in your home by preventing heat loss through windows. In the winter, heavy-duty fabrics can act as an extra layer of insulation, keeping your home warm and cosy. And in the summer, light-weight fabrics can help keep out unwanted heat and glare.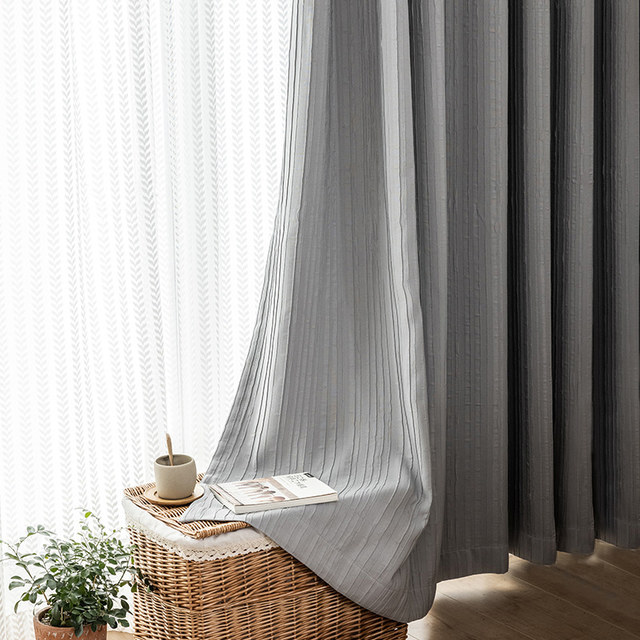 The Crush Grey Crushed Striped Blackout Curtain
3. They save you time and effort:
With made-to-measure curtains, you don't have to worry about hemming or altering the length of the curtains yourself. This provides a hassle-free experience so you can enjoy your new curtains right away. Voila Voile delivers your personalised curtains right to your door - a whole world of curtains at your fingertips!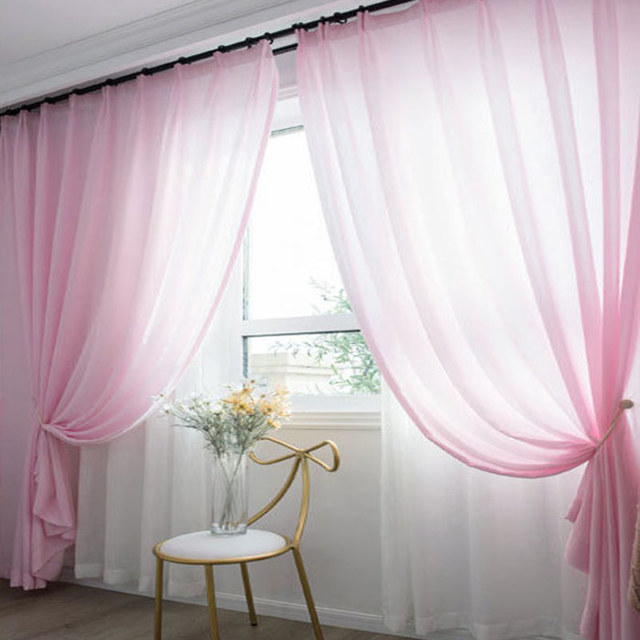 Silk Road Candyfloss Pink Textured Chiffon Voile Curtain
4. They come in superior quality:
Custom curtains by Voila Voile are made from high quality fabrics sourced worldwide. The curtains are crafted with immaculate workmanship and are made to withstand the effects of time. Choose longevity with the most gorgeous curtains custom made just for you.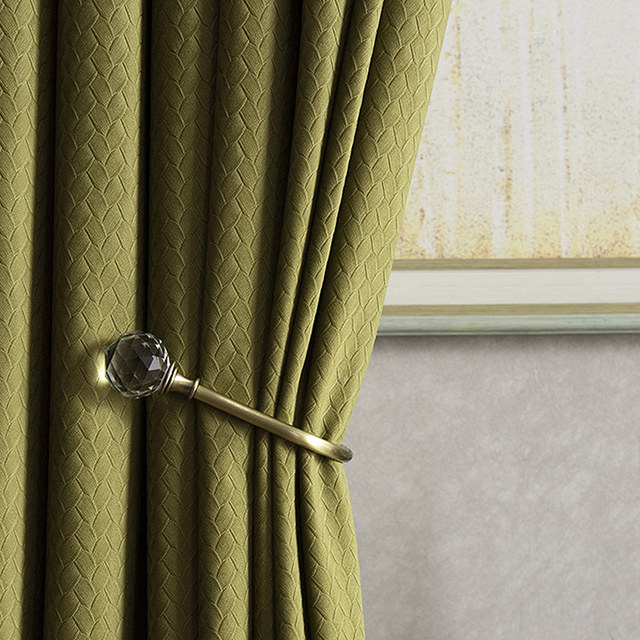 Scandinavian Basketweave Olive Green Velvet Blackout Curtains
5. Choose a colour to suit you:
With a range of curtains to choose from, you can pick fabric that reflects your character. Filter your results based on colour, design, and style to narrow your search. Pick a colour that compliments your décor or be bold and pick a contrasting shade!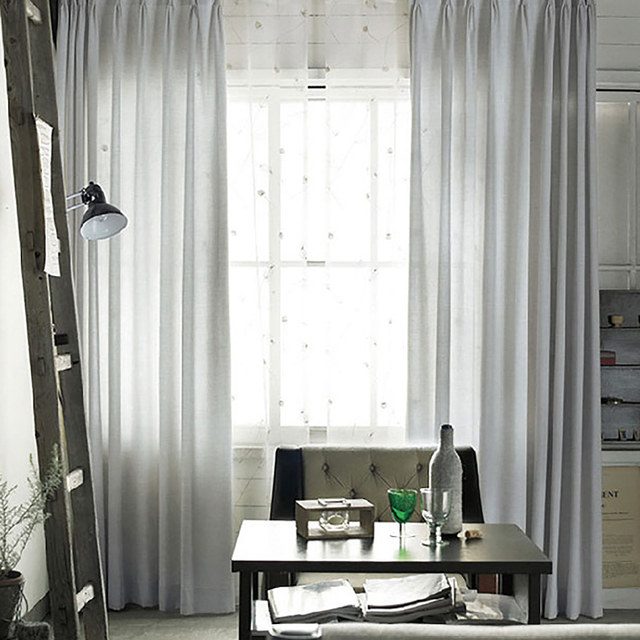 Tuscan Sun Light Grey Textured Translucent Lightweight Curtain
Made to Measure VS Ready-Made:
There are several factors to consider when deciding whether to get curtains made to measure or readymade.
● Size is the most important factor. Curtains made to measure will always fit your windows perfectly, whereas readymade curtains may not.
● Another factor to consider is style. Curtains made to measure can be made in any style you want, whereas readymade curtains are limited to whatever styles are available in the store.
● Finally, the cost is also a consideration. Curtains made to measure will generally be more expensive than readymade curtains, but this comes down to quality, longevity, and getting the perfect pair!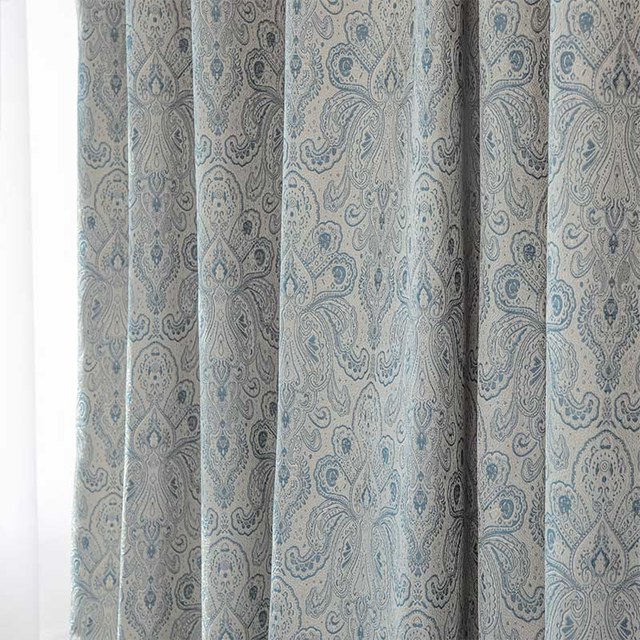 New Classics Luxury Damask Jacquard Grey & Blue Curtain
To Conclude:
If you're looking for a way to add a bit of extra style to your home, consider investing in some curtains made to measure. Not only will they look great, but they can also help accentuate the presence of your room and make it feel more inviting. Whether you choose to go with a classic style or something more modern, there are plenty of options out there to suit your needs. So, take some time to browse Voila Voile and find the perfect set of curtains for your home today.