The 9 Best Blackout Curtains and Drapes Of 2022
In order to enjoy complete bliss and relaxation inside your home, blackout curtains are a necessity. The thick properties completely shut out natural light, which allows you to create an unmatched ambience during the day, to have complete privacy in the evening, and give you the best uninterrupted nights sleep (especially on weekends). Blackout curtains work anywhere within the home; however, these are commonly found in the bedroom where privacy and relaxation are a requirement.
When it comes to colors, fabrics, and even how they are installed, blackout curtains cover a wide range of options. You can find a variety of styles at various price points, ranging from blackout curtains to room dimming solutions. It is important to select something that is both visually appealing and functional. Blackout curtains are manufactured with a built-in blackout lining, which does not affect the visual appeal of the curtains in any way. All curtains can be made blackout using lining, however specific blackout fabrics eliminate the need to add lining and therefore can be cost effective as well as more attractive.
Top 9 Best Blackout Curtains
We have compiled a list of our top 9 best blackout curtains for you in 2022. Get your hands on them now!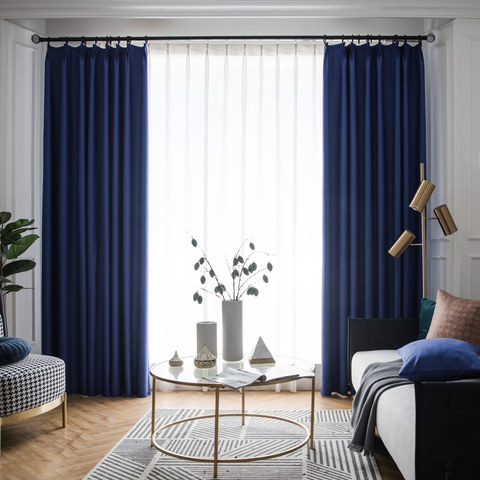 1) Superthick Navy Blue Blackout Curtain
This deep, sophisticated shade of blue has become a staple colour when designing a room in 2022. This product is part of the Superthick Collection, which consists of a range of colours including grey, yellow, and pink – however, this navy shade is our favourite! Keep your home ambient with these 100% blackout curtains, created with expert crafting and close-knit fibres to ensure no light can seep in.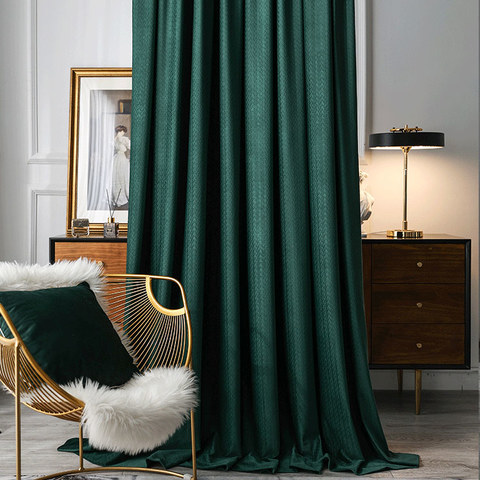 2) Scandinavian Basket Weave Textured Dark Forest Green
Everyone is loving forest green this year, from clothing to interiors you cannot go wrong! The texture on these curtains takes them to another level with a basket weave detailing to add depth and satisfy your eye for detail. Available in a range of autumnal hues in the Scandinavian Basket Weave Collection.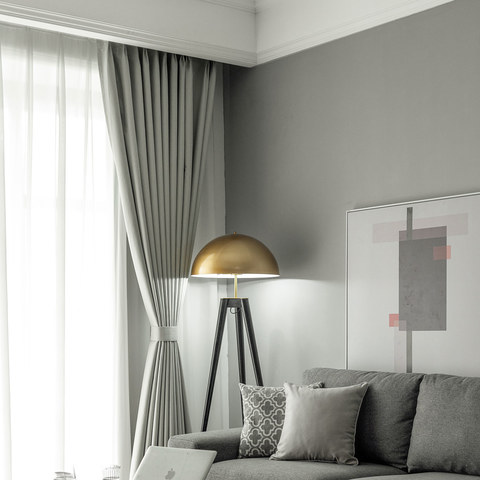 -
3) Herringbone Beige 100% Blackout Curtain
Looking for neutrals with a twist? We've got it covered with these simple beige blackout curtains. The thick properties of all the products in the Herringbone Blackout Collection make it impossible for light to shine through while the minimalist herringbone design adds a subtle texture. We know you will love these just as much as we do!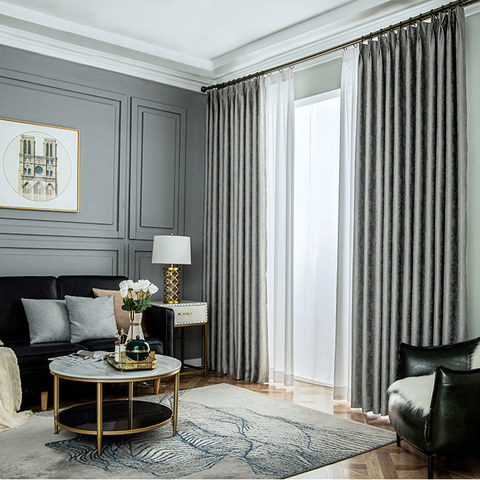 4) Luxury Metallic Bronze and Blue Grey Jacquard Blackout Curtains
These unique metallic design curtains feature an eye-catching colour way that reflects different light sources in a mesmerizing way. The combination of colours creates a unique design which can be tied in throughout the room using bronze and blueish details with a base colour of grey. The luxurious texture is designed with a built-in blackout lining to keep you cosy in the winter and keep the daylight out in the summer.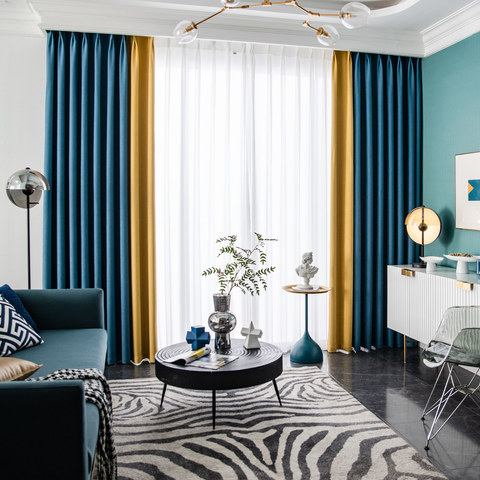 5) Two-Tone Ribbed Texture Blue and Royal Gold Blackout Curtain
These unique curtains are made to be bold, and we simply cannot get enough of it! The way the gold and blue contrast yet work together in harmony creates a gorgeous, regal colour pallet which can be followed throughout using accessories and furnishings. The one-of-a-kind Two-Tone Collection will be sure to elevate your interior.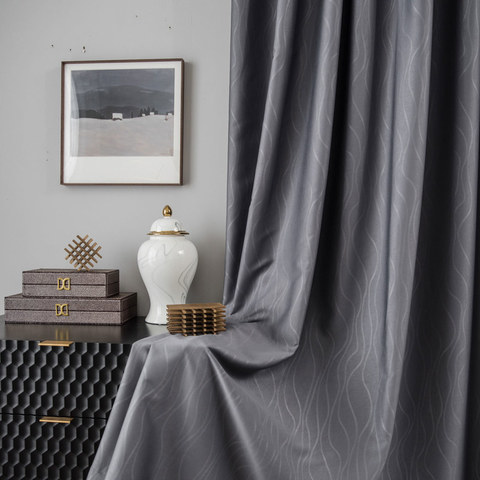 6) Rippled Waves Superthick Light Grey Curtain
Keeping it simple with a shade of grey can enhance a modern and sleek interior. The Rippled Wave Collection design creates an abstract feel while adding an extra layer of detail to your home. These curtains are perfect for those who are looking for a grey theme with a twist.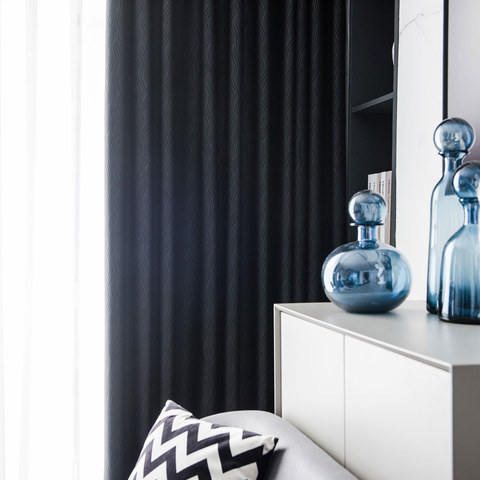 7) Superthick Willow Leaves Charcoal Black Blackout Curtain
Make it sleek, chic, and bold with black curtains. The darker the fabric, the better the blackout. Black is a beautiful colour, and when combined with this contemporary Willow Leaves Design, makes for a gorgeous fabric. Grab these stunning curtains today to compliment any room.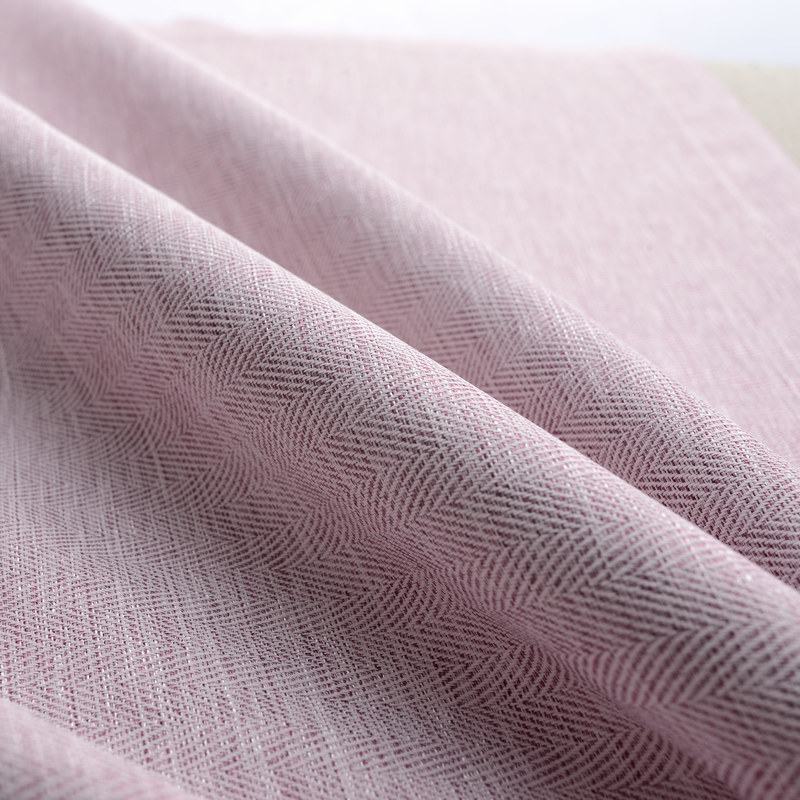 8) Blackout Zigzag Twill Blush Pink
Pretty in pink! You can't go wrong with pastel shades of pink for a soft and comfortable atmosphere. The Zigzag Twill Collection boasts of a subtle fabric detailing which adds a layer of texture while also deterring natural light.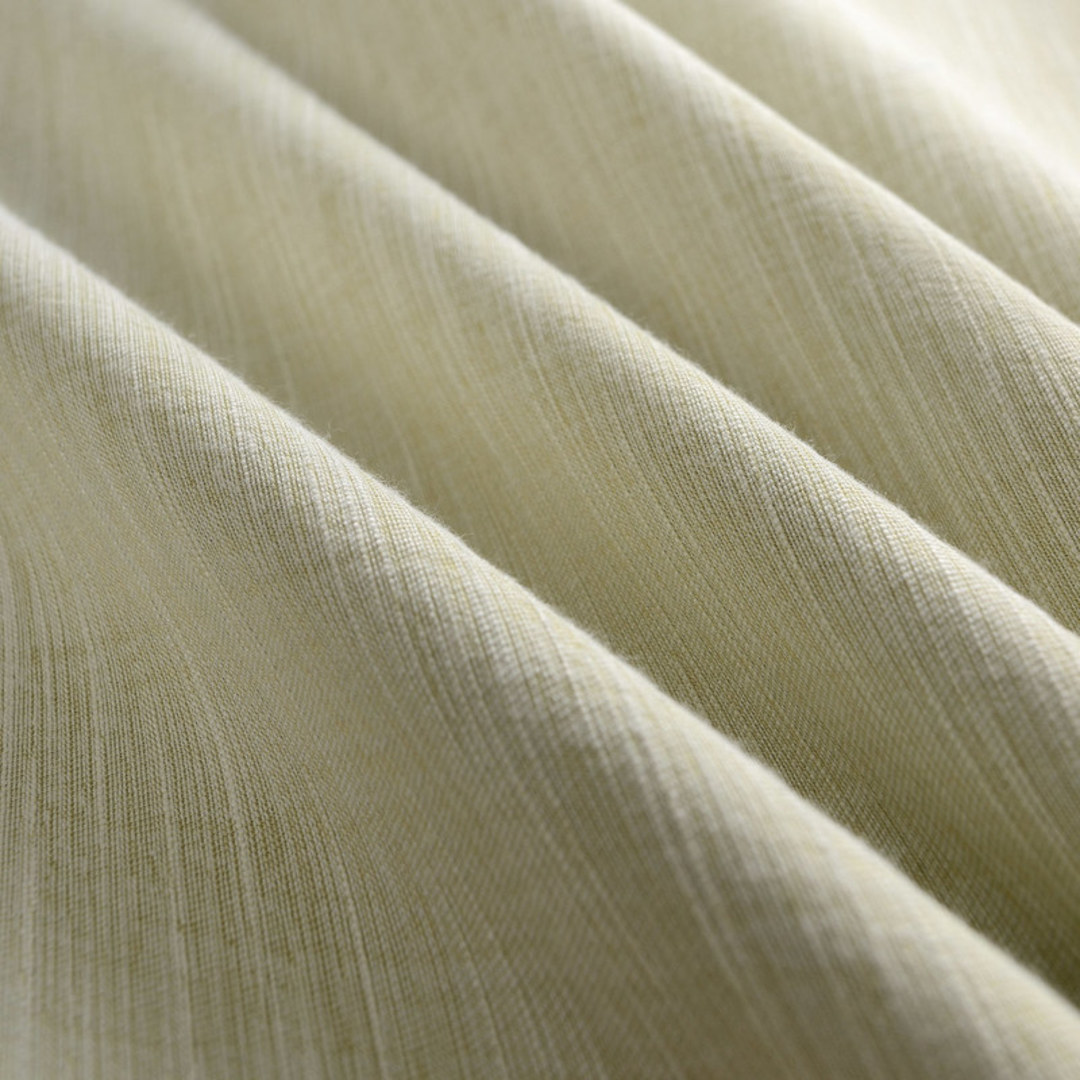 9) Cozy Cotton Sage Green Blackout Curtain
Last but certainly not least, we have these soft textured curtains which are simply stunning. We love pastel shades especially this subtle green which makes for a fresh, light atmosphere while also including blackout properties – they have got it all! The Cozy Cotton Collection features 4 beautiful pastel shades as per your taste.
How Effective Are Blackout Curtains?
In the end, it all comes down to whether or not blackout curtains live up to their reputation. The craftsmanship that goes into mastering the interwoven fibers which give our blackout curtains their name is unbeatable. Our blackout curtains are highly effective at blocking out light, retaining heat, while also being stylish! Visit Voila Voile to find a huge variety of high-quality blackout curtains for your home.
Which Curtains are the Best Blackout?
Out of all our blackout curtains, your personal preference, budget, and interior décor theme will help you decide what is best for you. Although it is recommended to buy darker shades of blackout curtains for optimal blackout functions, our Superthick fabrics – no matter the colour – do an amazing job when it comes to blackout, so grab yours today.