How To Hang Curtains and Shades: 5 Rules You Must Know
It's said that the curtains are the "ideal blazer" that completes an outfit, just as much as high-quality lighting and other appliances. Curtains and shades are essential components of a room. In addition to their aesthetic value, curtains and shades have several practical advantages. Window treatments can offer privacy, create a beautiful look, soften bright outdoor light, provide insulation, and protect your favourite décor from the sun if you use the correct length and precise mounting procedures.
To discover how to hang net curtains that you got online, blackout fabrics, or even just your current set of blinds to give them a new look, simply read on.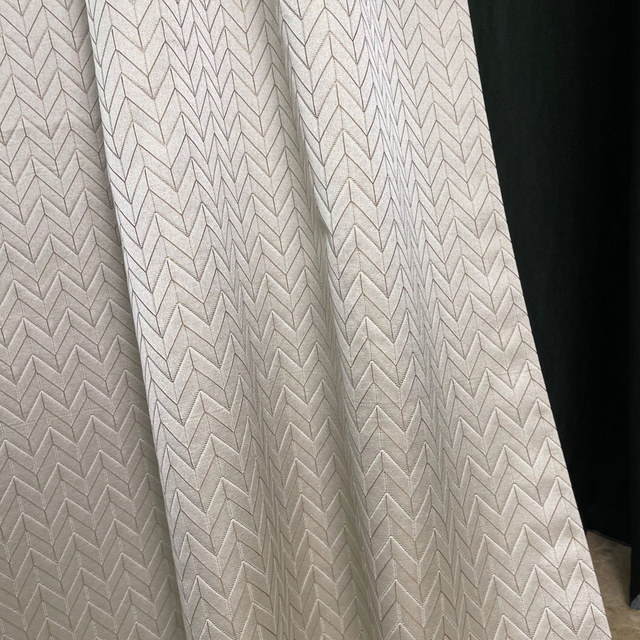 Elegante Luxury Jacquard Art Deco Chevron Champagne Mocha Curtain with Gold Details
You might have many windows spread out across one large wall. What would be the best thing to do in this situation? You can add an extra-long curtain rod stretching from one wall to the other. Try hanging numerous panels across the curtain rod to create a calming repeated pattern, and make sure each panel is long enough to cover the entire window. Even if it's dark outside and the lights are on in your home, it's good to be able to completely close your curtains to keep your privacy.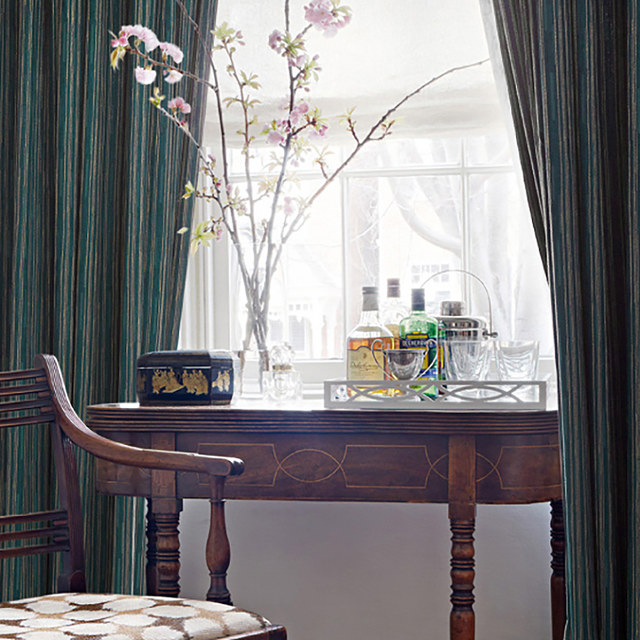 Sun Beam Teal and Gold Striped Chenille Blackout Curtain
Curtains Must Complement the Walls
In contrast to patterned accent curtains, minimalist designers will always prefer choosing curtains that have the same colour as the walls. Make sure to buy net curtains online that complement the colour scheme of your room, since only then will your window treatments neatly blend in with the rest of your décor. Let in more light and make the window appear larger by installing the curtain rod with an outside mount around the window frame.
The New Neutral White Voile Curtains with Exquisite Striped Texture
There are some circumstances in which curtains do not function when they are installed on the outer side of window frames. In addition to outside installation, interior mounting can be used to conceal the hardware in your windows, creating a more minimalist appearance overall. This seemingly insignificant feature can strongly impact the appearance of a place. Outside mounts create a fuller appearance and greater covering, while inside mounts create a sleeker, more modern appearance and coverage.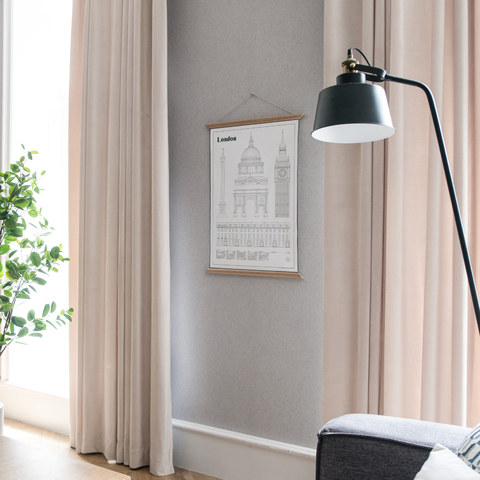 Velvet Microfibre Cream Curtain
Choose Rustic over Anything Else
If you intend to put shades beneath layered curtains, natural fabrics are the best choice. When combined with bright white fabrics such as airy lacy curtains, you can create a Bohemian look that everyone will love. Natural shades, which are often paired with an outside mount, look fantastic when hung on the inside of a window frame.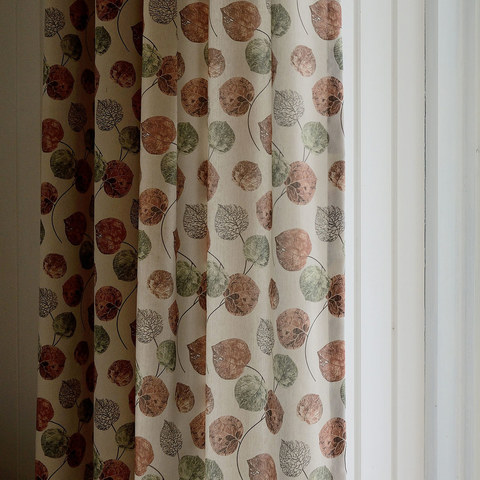 The Eucalyptus Moment Brown Leaf Curtain
Make Use of a Curtain Puddle
If you're a neat freak, you might prefer to ignore this rule. If you want to create a more casual look, try hanging some white lace curtains five centimetres above the floor. However, many interior designers suggest hanging your curtains no higher than one centimetre off the floor. This means that there's no need to always avoid using extra-long curtains.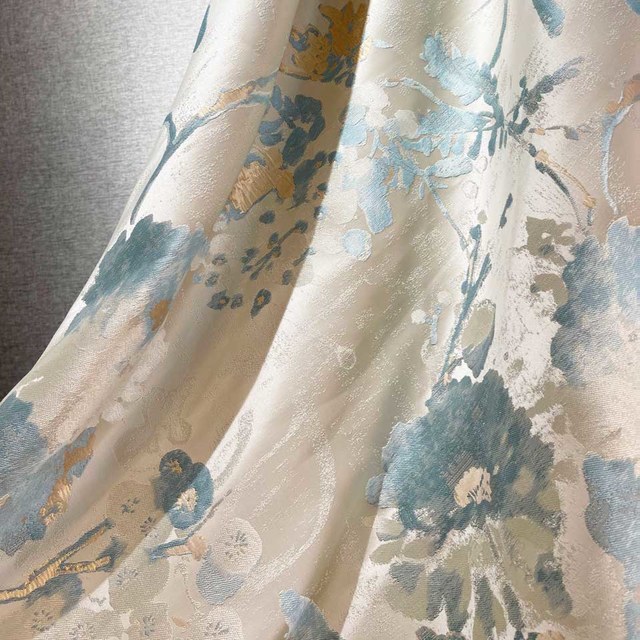 Secret Garden Jacquard Silky Satin Cream & Pastel Teal Floral Curtain with Gold Details