How to Practically Use Pink Sheer Curtains in Contemporary Home Decor
The revival of sheer curtains over recent years demonstrates how this elegant fabric is not only aesthetically pleasing but also practical. In the past, sheer curtains were known as a window treatment appropriate for Victorian homes, but contemporary homes have effectively integrated these light, fresh, and highly stylish curtains into modern decor. If you follow interior design experts, you might have seen their enthusiasm for these versatile curtains, as they are the go-to, trendy, chic additions to any house's interior.
A curtain's fabric also determines the style as the different weights and fabrics create different looks. Voiles, silks, and cotton are amongst the most beloved fabrics, so homeowners often opt for them when going for a more sophisticated and clean look. From solid pink sheer curtains to printed white ones, sheer curtains do a phenomenal job of livening up any living space. Let's take a look at what their practical uses are that make them so ideal for home decor.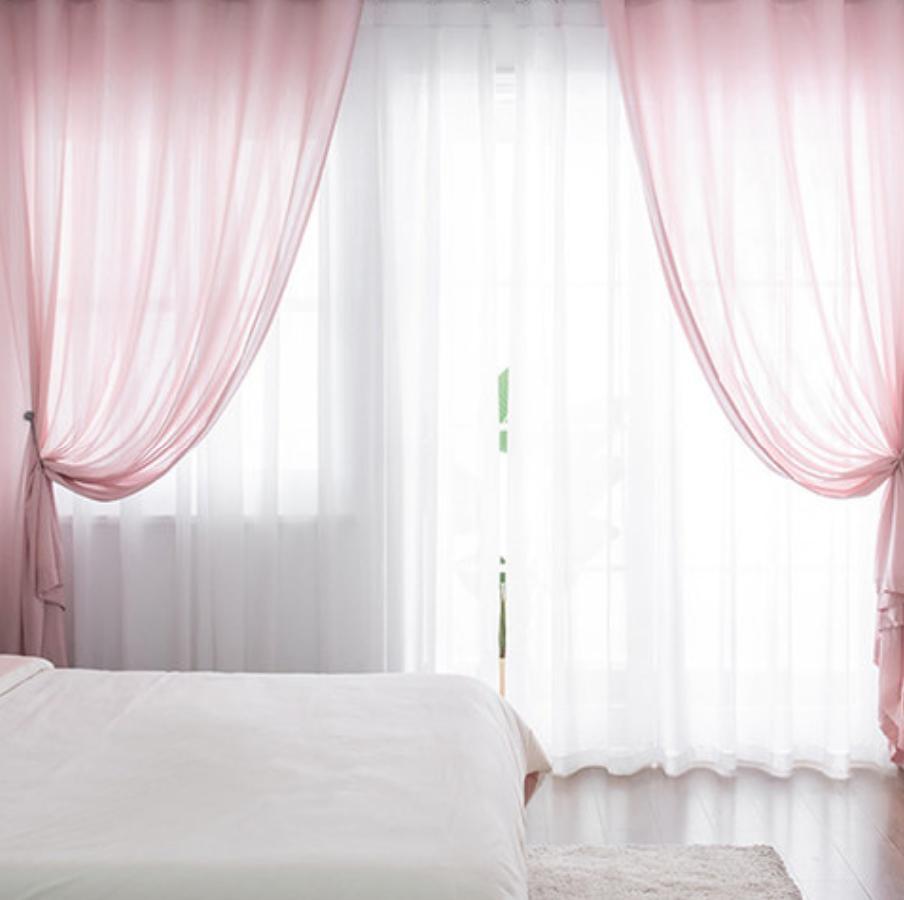 Sundance Textured Striped Pink Semi Sheer Curtain
Layering for additional privacy
Pairing thicker blackout curtains with sheer curtains helps increase insulation and provides additional privacy. You can start by deciding whether to use your sheer curtains as the base or the top layer.
Sheer curtains as base layer: If you use sheer curtains as the base layer, they are only revealed once the blackout curtains are drawn open. This creates more versatility as it gives you control over the light in your home and elevates the look of any room.
Sheer curtains as top layer: If the fabrics of both the sheer and blackout curtains are chosen carefully, pairing these curtains will be a unique and charming look. Try using pink sheer curtains with cream-colored thick curtains to make your windows particularly eye-catching.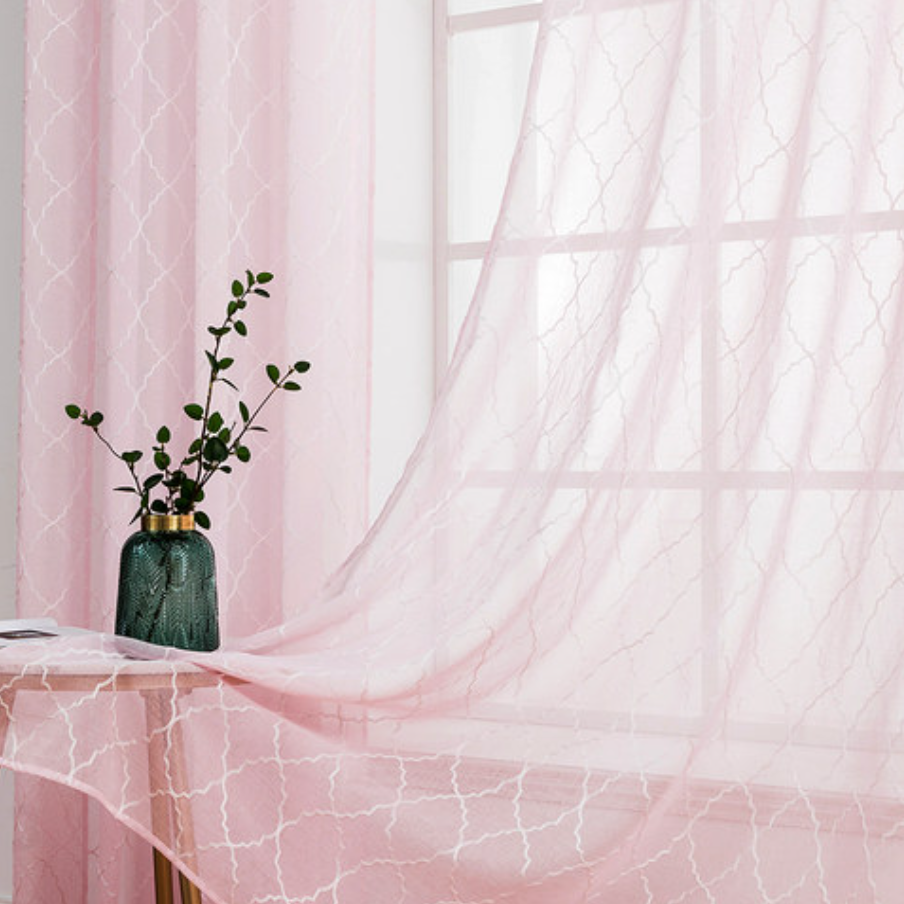 Fancy Trellis Pink Detailed Embroidered Sheer Curtain
Beautifying bedrooms
Sheer curtains can be used in plenty of places and not just on windows. A bedroom with higher ceilings or a four-poster bed can take advantage of the versatility of sheer curtains and use them as decoration. Sheer curtains can be used as a bed canopy or as a backdrop in your bedroom, which will make it look both elegant and luxurious.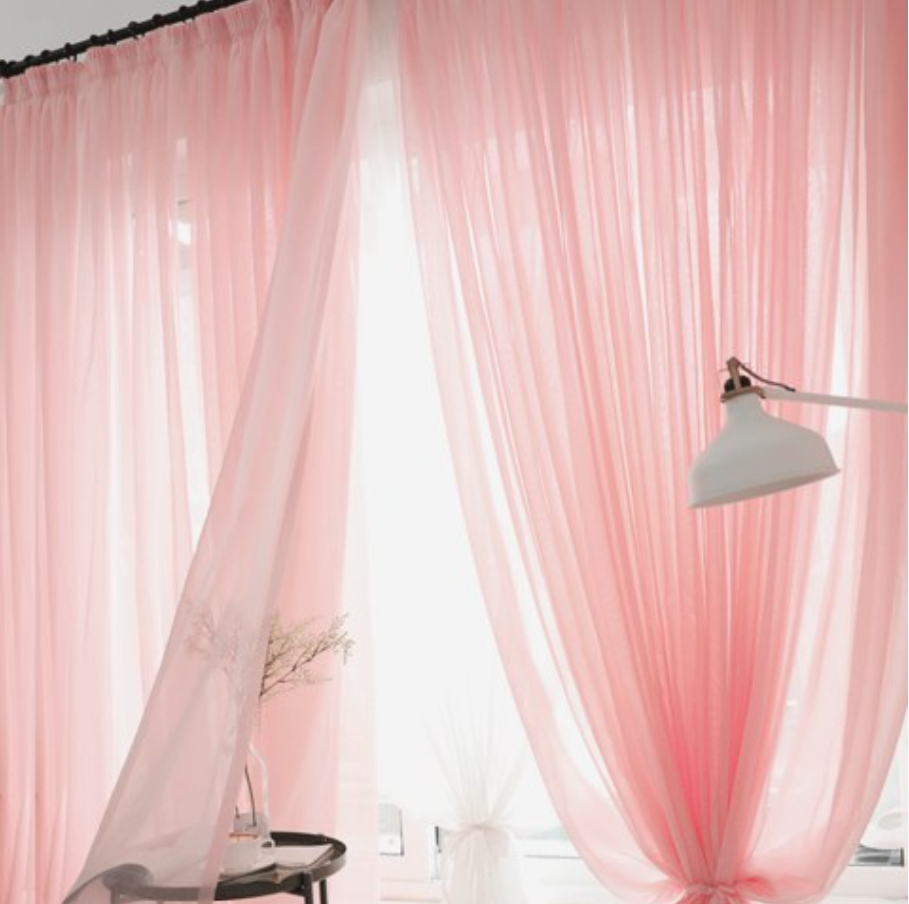 Luxe Pale Dusky Pink Voile Curtain
Sprucing up entryways
Sheer curtains can liven up any dull area, and they look great on patio doors, closet doors, or door less entryways. They're great at maintaining your privacy while also allowing enough sunlight to enter the space. If you don't have much insulation in your home, we recommend getting some sheer curtains. You can also add tiebacks for added convenience.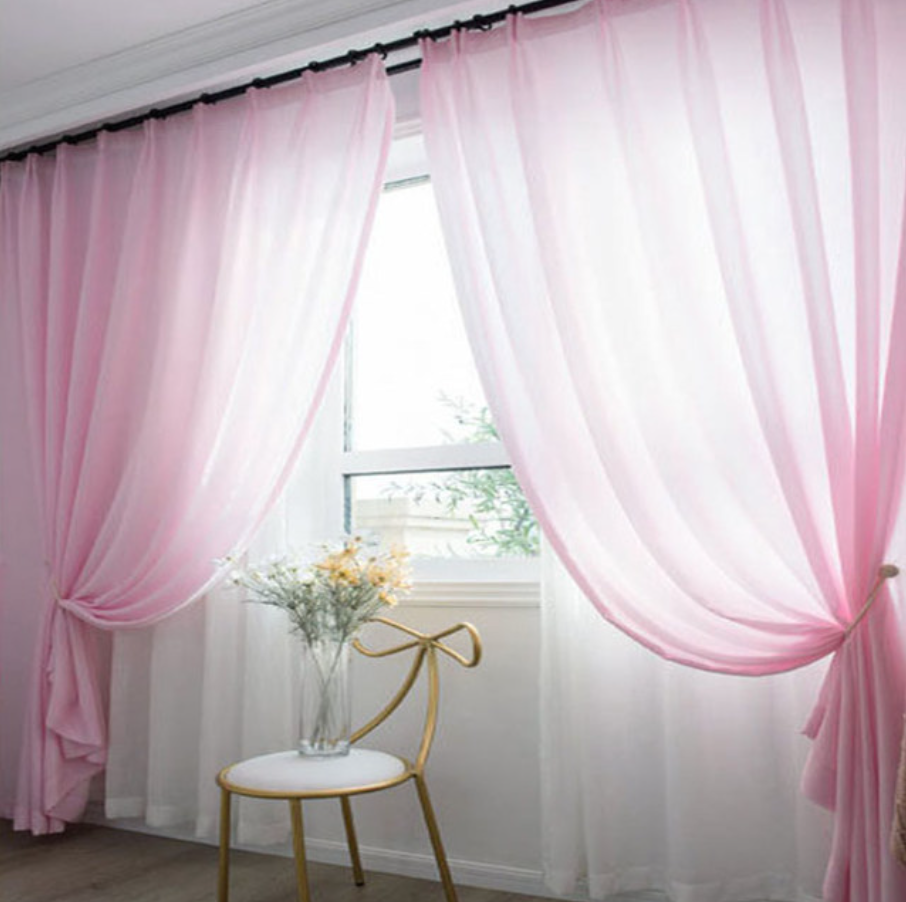 Silk Road Candyfloss Pink Textured Chiffon Voile Curtain
Creating cosy spaces
Sheers are great at dividing up a space without using any permanent or fixed installations. Create a cosy corner by separating it from other areas without completely cutting it off. This will make the area feel more snug and convertible. For example, it can be used in a rental home where you cannot change the basic structure of the area.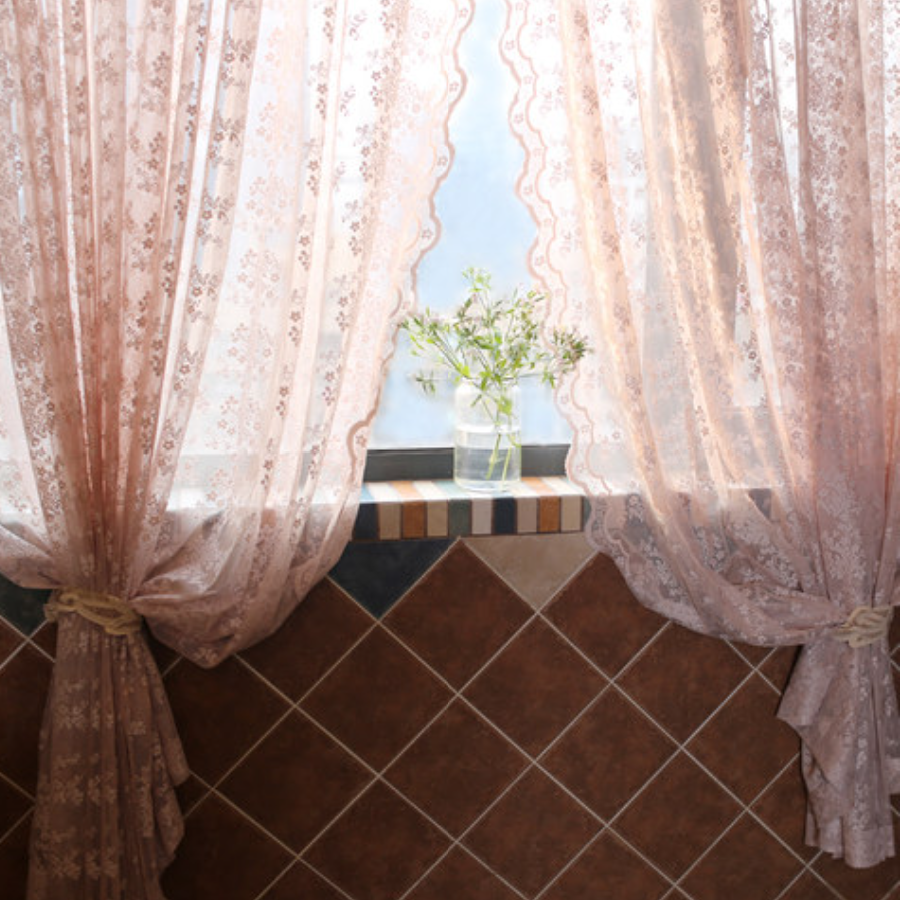 Lace Curtain Posey Pastel Pink Net Curtains
Effortlessly stylish as a window scarf
For everyone who loves decorating their house without wanting to damage their wallet, this easy hack might come in handy for making your home look elegant. By draping pink sheer curtains over a curtain rod, you can create the illusion of a window valance. You can use it with other curtains or blinds for uncompromised privacy as well.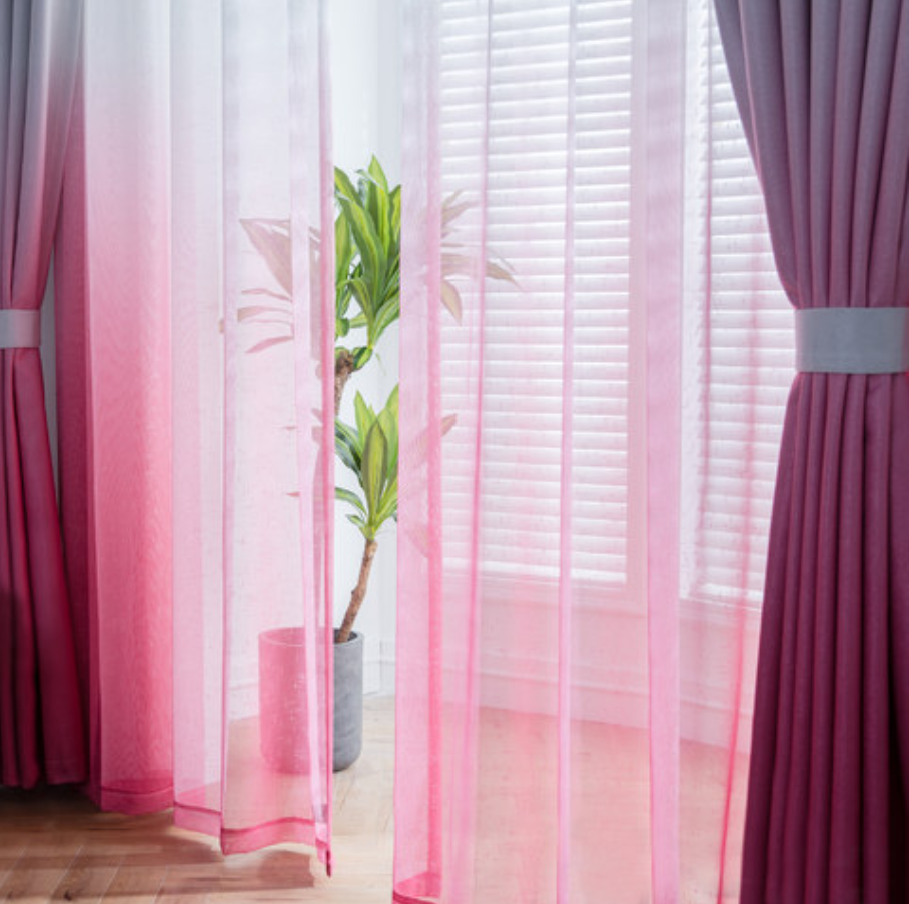 The Perfect Blend Ombre Pink Textured Sheer Voile Curtain
Sheer curtains are becoming an indispensable part of modern house decor. With the right fabric and colour, you can enhance your interior style and make it uniquely yours. Choosing the right header style is also essential to achieving that perfect look. Get custom-made sheer curtains tailored to your needs, and give your house the makeover it deserves. Order your free sample from us today!