Mistakes to Avoid When Hanging Yellow Sheer Curtains
Curtains and drapes have become a style accessory over the last decade. They can make or break the look and feel of any room they're in and can also be used as a focal point for decor. With so many options in the market, getting your style right can be so difficult and overwhelming. Yellow sheer curtains have been soaring high in the interior decor world for quite some time now. Their versatility has made them one of the most sought-after home decor accessories. While there is no cookie-cutter approach to styling them - as different aesthetics would require different styling - there are still some serious curtain crimes you should be avoiding! This blog looks at some of the mistakes people make while hanging their yellow sheer curtains: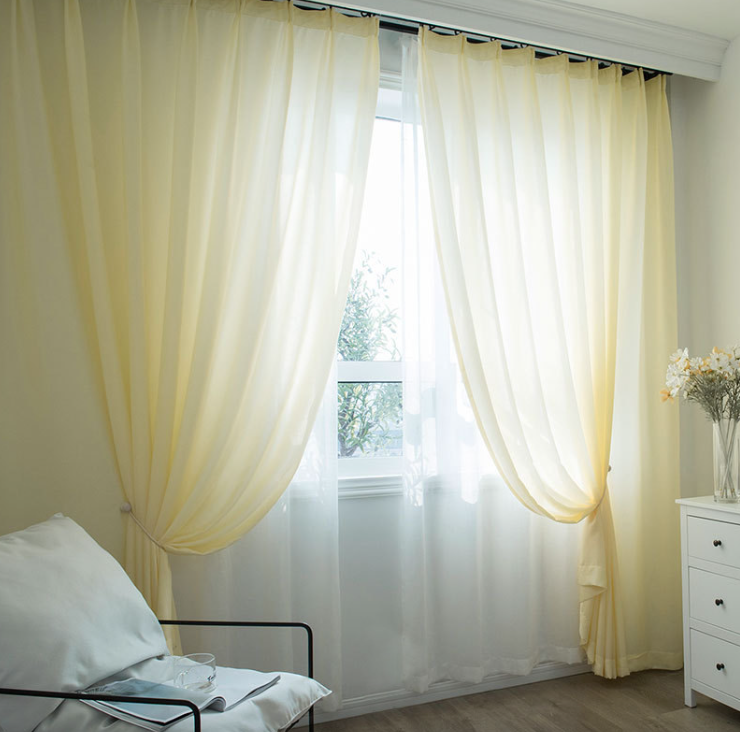 Silk Road Buttercup Yellow Textured Chiffon Sheer Curtain
Hanging them too low: Hanging your curtain rod too close to the windows or too low can make your room look smaller whilst leaving gaps which can reduce privacy and welcome prying eyes. This is a common mistake that so many make when purchasing curtains. Try hanging them at least 10cm above the top of your window to ensure the full length is covered. If your room has high ceilings, you can place them even higher to achieve an elegant, luxurious look. For those with lower ceilings, opt for a ceiling track.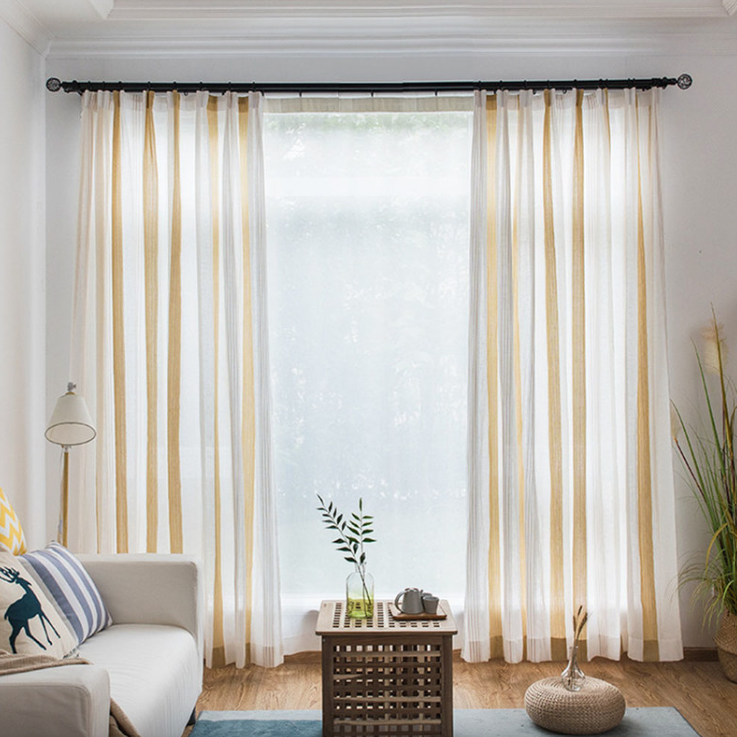 Sunnyside Luxury Linen Yellow Striped Sheer Curtain
Incorrect measurements: There's nothing more frustrating than buying curtains that are not the right fit for your windows. Short curtains appear floating and unfinished while they lose functionality as they fail to cover the window which allows harsh light in and decreases privacy within the room. Long curtains, on the other hand, can make your place feel cramped and collect dust more easily. To avoid this, take measurements using the measurement guidewith useful tutorials and instructions. Voila Voile offer custom made curtains which allows you the peace of mind that the curtains will fit perfectly.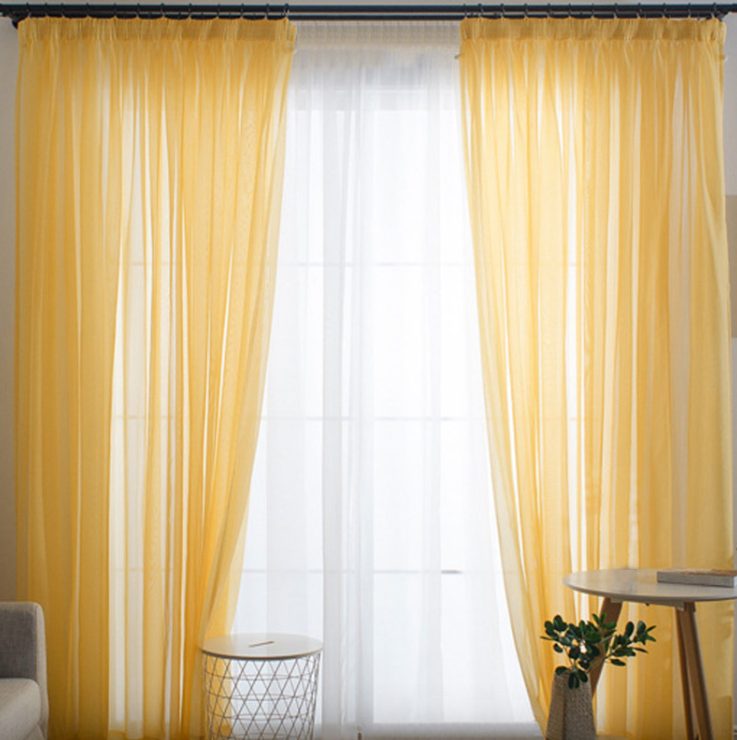 Smarties Bright Yellow Soft Sheer Curtain
Wrong sized fixture: This is yet another common mistake that homeowners commit. Make sure you purchase a curtain rod, track, or pole that is at least as wide as the window frame to improve the practicality of the curtains whilst giving the room a more attractive, aesthetic appearance. A curtain fixture that extends at least 15 cm on both sides of the window is a great option to avoid gaps. It will not only block out the sunlight but also make your room appear larger.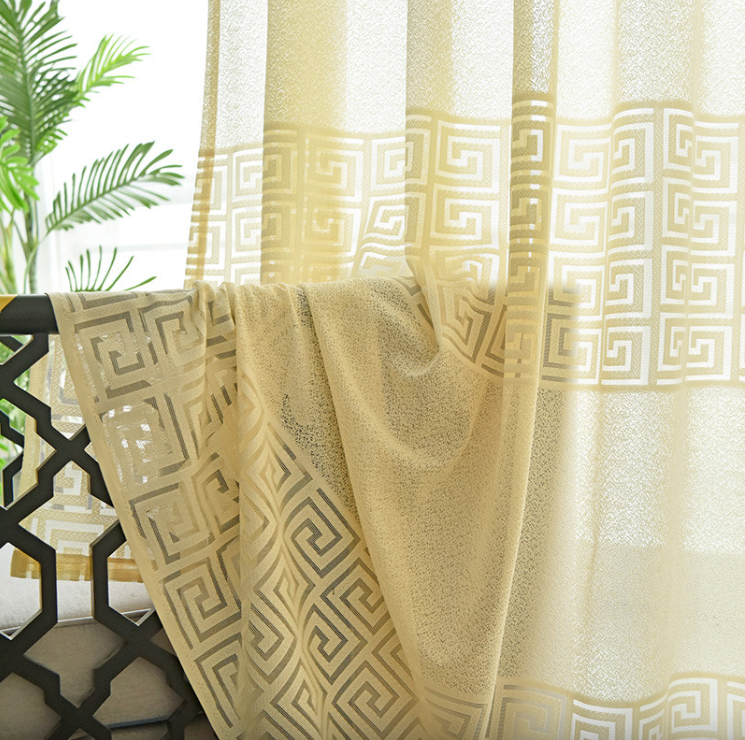 Greek Key Light Yellow Heavy Net Sheer Curtain
Not investing in good quality curtain fixtures: Often going for cheaper options can have perks when it comes to budget, however this can be a mistake when buying fixtures for the home. Most people avoid hardware thinking of it as a waste of money, however a sturdy fixture is important to ensure safety within the room – especially around children. Investing in a good quality fixture can save you having to purchase new fixtures regularly and can save you money in the long run.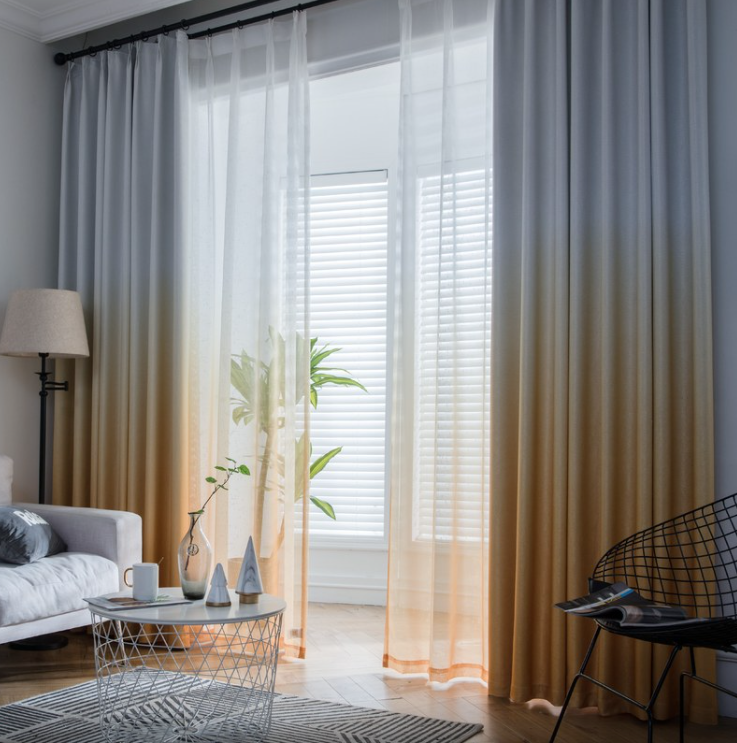 Perfect Blend Ombre Yellow Matching Sheer and Thick Curtains
Not pairing sheers with thick curtains: If you're buying yellow sheer curtains for your bedroom and not pairing them up with thicker, darker curtains, sheer drapes do not hold the ability to block sunlight. We recommend that sheer curtains are used solely in rooms such as the living area and kitchen to welcome natural light. Although they look beautiful in the bedroom, we advise they should be paired and layered with blackout or thick curtains to provide bliss and relaxation as well as a perfect night's sleep. Voila Voile offers a range of matching sheer and thick curtains which are perfect for layering in harmony!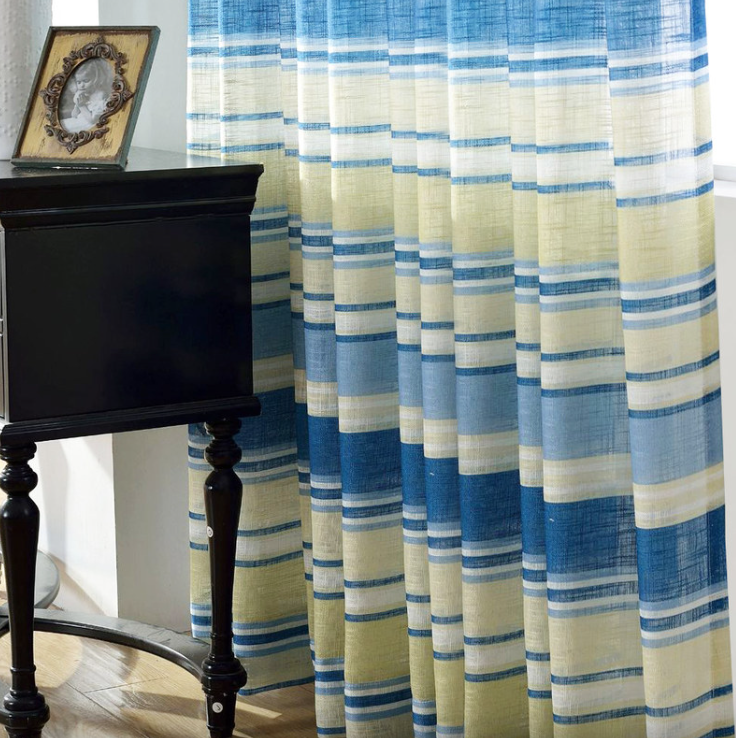 Beach Hut Blue and Yellow Horizontal Striped Semi Sheer Curtain
Choosing curtains last: Most homeowners add curtains as an accessory and leave this furnishing until the rest of the room is complete. They might pick the colour of the walls first, followed by the furniture, before finally buying curtains. This completely limits their fabric options where designs may not work with the rest of the room and can leave them stuck with boring alternatives. Consider choosing your curtains first and making them a focal point for the rest of the room to follow on from. You can add matching cushions and details throughout to tie the curtains in with the rest of the room.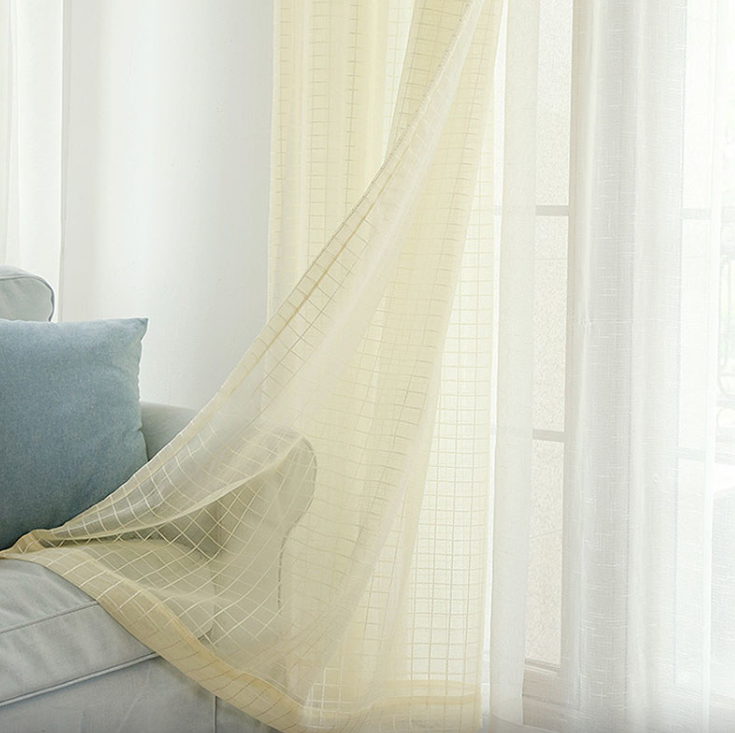 In Grid Windowpane Check Light Yellow Gold Shimmery Sheer Curtain
Buying cheap quality curtains: The fabric used for a curtain can be often overlooked. Saving money and opting for low-quality fabrics can fail to give the intended look and can lead to you having to replace curtains much earlier than usual. Cheap curtains can not only look shabby but also get worn out easily. Voila Voile offers premium quality fabrics for great prices which is great for longevity as well as being budget friendly!
There is no one way to decorate your house with sheer curtains, you can either layer them with other curtains or use them in an entryway. But by avoiding the above-mentioned mistakes, you can make your interior venture so much easier and hassle free! Order your pair of custom-made curtains today and opt for yellow if you dare to add a little splash of colour to your home decor. Find what is best for you here.