The Best Platform to Buy Floor-to-Ceiling Curtains Online
Voila Voile
The Voila Voile custom-created floor-to-ceiling sheer curtains, drapes, and blinds were brought in to offer customers access to the most luxurious fabrics and stunning designs globally. Our expert tailors create made-to-measure items required for your exact specifications, so you can get a completely unique variety of made-to-measure curtains with a premium selection of voiles and blinds – all at the click of a button.
Product Varieties Offered by Voila Voile
Here at Voila Voile, we offer a huge unbeatable variety of curtain style. Our voile and sheers collection boasts a wide range of colours, designs and styles. From stripes to floral, embroidery to printed sheers, we have something for everyone – including products in any colour that you can imagine.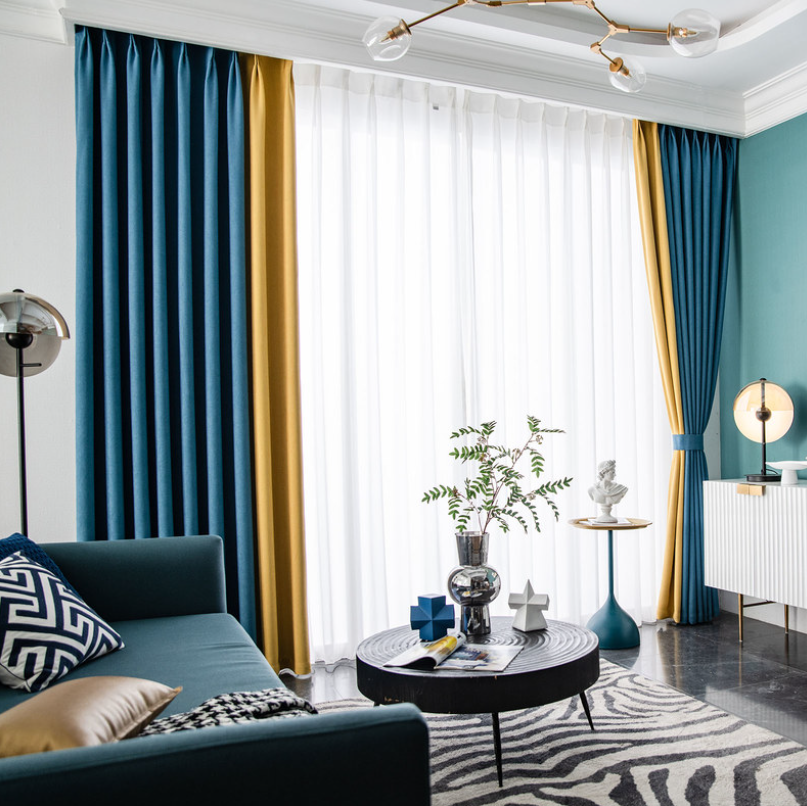 Two-Tone Ribbed Teal Blue and Royal Gold Blackout Curtain
Our curtain and drape collection includes a variety of stunning products from luxurious velvets to blackout curtains to curtains for children's rooms, look no further. With our thicker curtains, we can offer matching pillows and curtain tiebacks to tie in with your interior and create a harmonious coordination within your interior.
Voila Voile also specializes in several heading styles to cater for aesthetics or practicality such as the wave fold heading style, which makes our products user friendly and available to all. As well as this, there is a whole host of lining choices with a range of colours and properties to choose from with your preferences in mind – any combination is doable.
Sheer curtains, also referred to as sheers, are a lightweight fabric that create privacy, brighten your room, and instantly add an infusion of style into your interior decor. Sheer curtains provide you a measure of privacy and pair beautifully with a layered look under heavier drapes.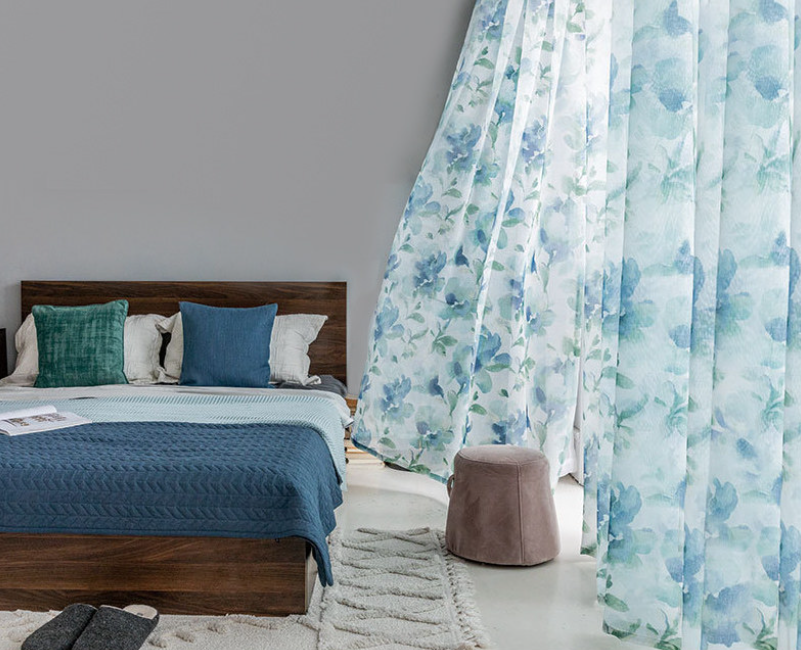 Blue Watercolour Flowers Sheer Curtain
We are constantly adding new products to our already vast selection to ensure there really is something for everyone.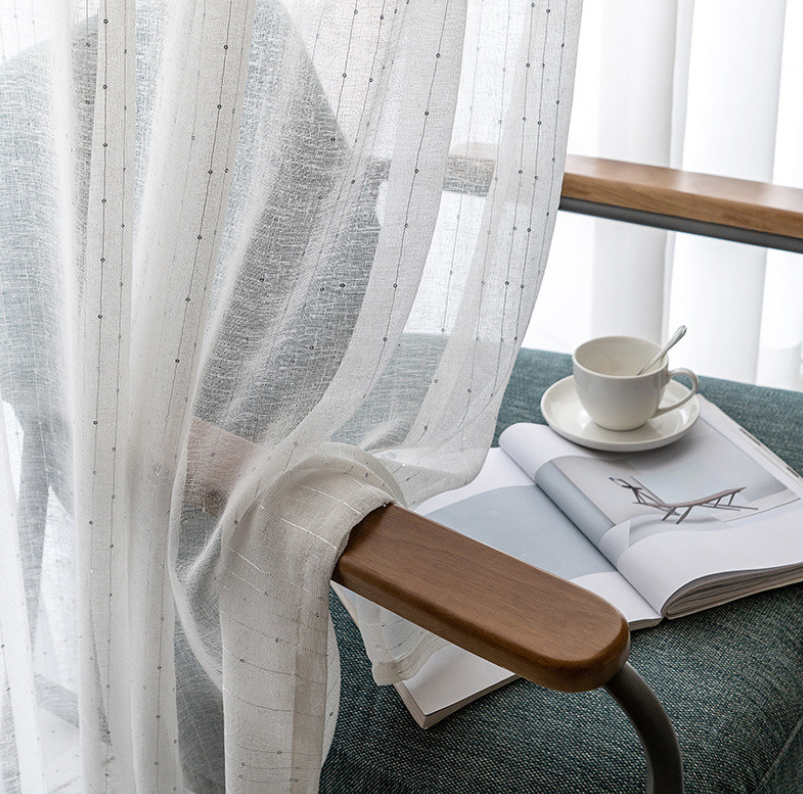 Silver Sequin Twinkle Sheer Curtain
Why Choose Voila Voile
Voila Voile brings a new name to 'made measure' through the careful and precise workmanship and the number of choices available to present customers with diversity and allow creativity to flow. We aim to inspire you to design gorgeous rooms with help from our luxurious floor-to-ceiling curtains. We offer promotional prices and sales as well as special discounts for national holidays to spread the love. Voila Voile has a 24-hour customer service line and live chat service and are here to help with any queries, troubles, or advice. Join us today and become part of the Voila Voile family to find the right curtain solution for you.