Things To Consider When You Are Buying Sheers Curtains During Summer
Sheer fabrics are ever gaining popularity due to their functionality and style. In your neighbourhood, you can expect to find a number of homes adorned with sheer curtains. There is no doubt they are attractive and chic when they hang effortlessly on your doors and windows. If you are looking to buy sheer curtains there are few things to keep in mind, especially if you are replacing your old curtains with sheers during summer.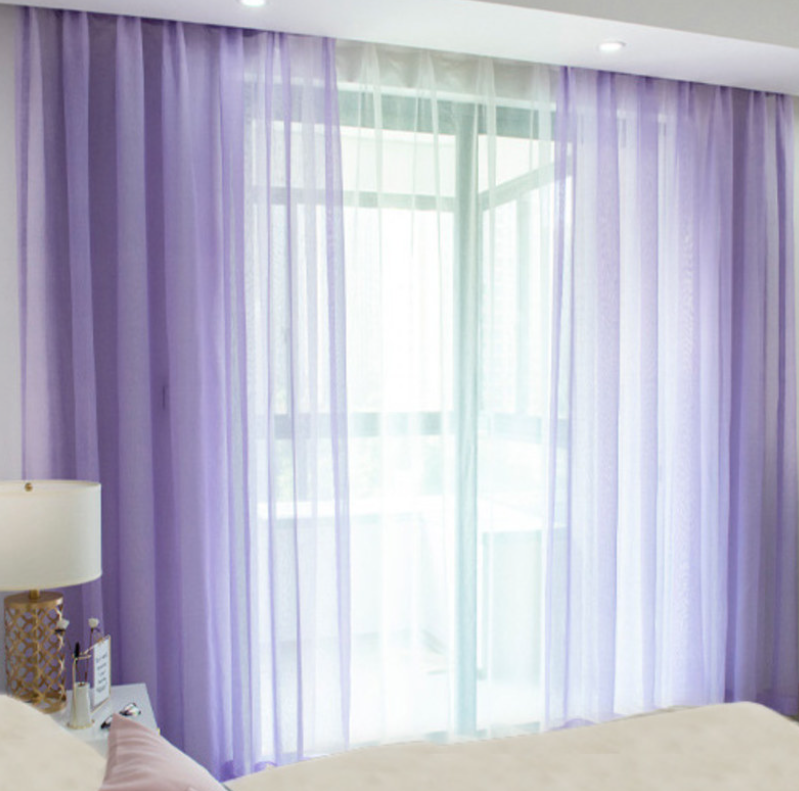 Luxe Lavendar Purple Sheer Curtain
Its time to choose pastel shades
Summer is all about the subtle yellows, blues, and lilacs, as well as any fresh, light, pastel shades. For any color, you can find a pastel shade and our soft sheer curtains are specifically designed for the summer season. As people prefer lighter shades, sheer curtains have that magical charm to immediately lighten up the space and make it welcoming.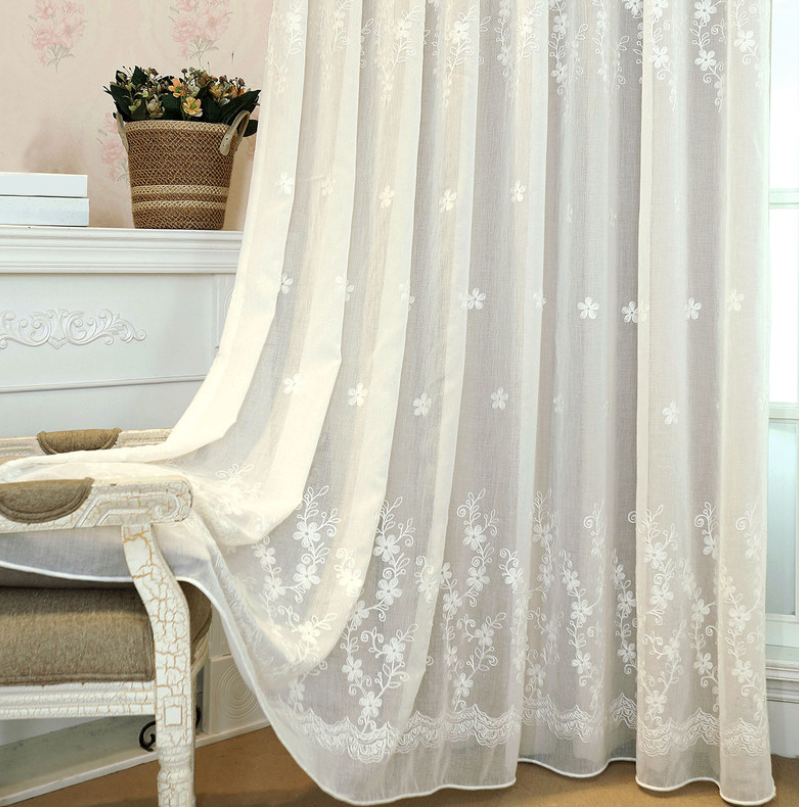 Touch of Grace White with Cream Lining Sheer Curtain
Sheer curtain lining
There are home owners who prefer having curtain linings as they increase the longevity of the curtains especially if the fabric is sheer. If you are choosing a transparent fabric, we advise that you add a lining to provide privacy all year round. As well as aiding the fabric properties over a long period of time, lining also maintains the fall and structure of the curtain by forming stiffer waves.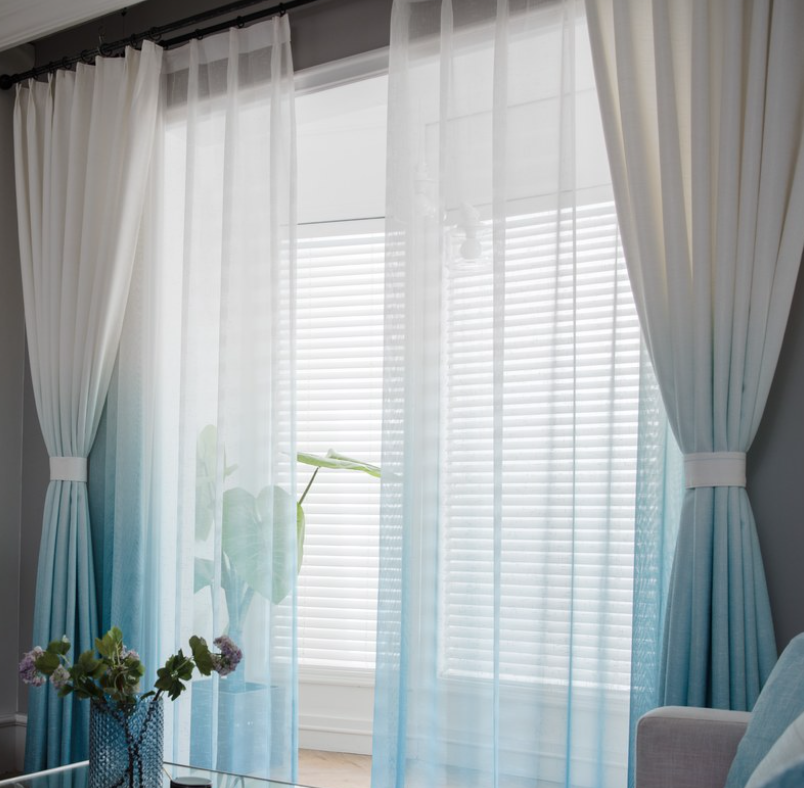 Layered Ombre Turquoise Blue Sheer and Curtain
Blackout curtains are a must have
During summer, light colored sheer curtains have a fresh appeal, however, during evening and night times you may want to up the ambiance. Thus getting blackout curtains is a must. The curtains can be layered, allowing you to pull back blackout curtains in the day and use the sheers as a soft privacy screen, and close the blackout curtains as it gets dark to produce the perfect balance. This enables you to enjoy the bright light during the day and create a relaxing environment when the sun sets.
Easily washable
When you are shopping sheer curtains, you will be amazed by all the fabric possibilities. From satin to silk, lace to cotton, there is so much to choose from. If you are after sheer material which requires less maintenance, cotton or semi-cotton fabrics are extremely easy to maintain. With simple instructions, these can be washed and ironed at home which lowers maintenance costs and makes life easier for you.