Get the Finest White Net Curtains to Brighten Up Your Home
People nowadays are much more cultured and sophisticated than in the past. What was considered luxury has now become a need. A house is now no longer complete without some beautiful curtains to dilute the sunlight and add style to the room. This means that curtains today come in all sorts of designs and fabrics, including the popular white net curtains, which are known for their classy and fresh look. At Voila Voile, we have a huge range of these curtains that are sure to delight you - there's something for everyone.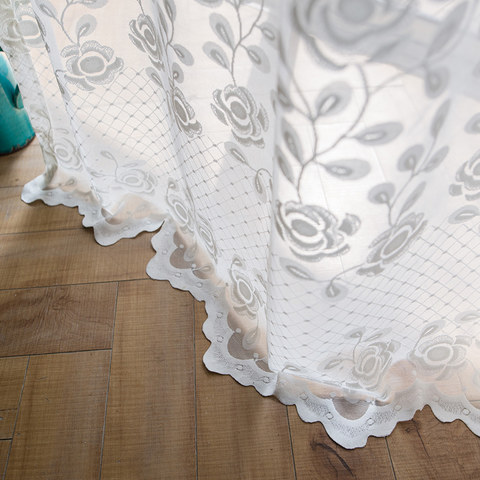 Sweet Smell White Roses Premium Lace Voile Net Curtain
What Makes White Net Curtains so Great?
Highly versatile: White curtains have no competition when it comes to being able to suit any style. As white matches perfectly with any color, it means you can pair it with any interior décor for an elegant outcome.
Calming and soothing: White is a color that looks clean and peaceful in any setting. If you need a relaxing environment to sleep in, lounge in, or work in, white is perfect for refreshing your mind and putting you at ease.
Bright and sunny: Light filters through white net curtains especially well to let gentle sunbeams shine into your home. Your room will look stunning with curtains that shimmer and glow in the sunlight.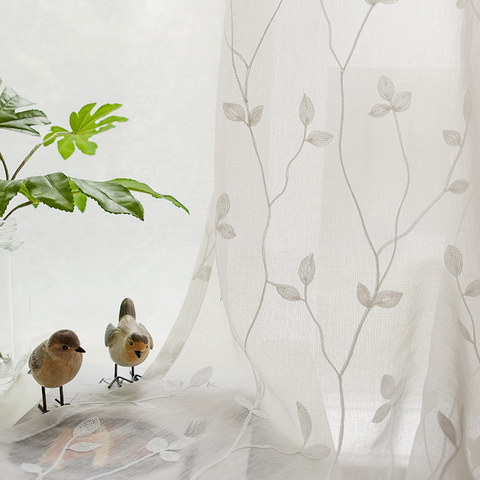 Love Fantasy White Leaf Voile Curtain
Why Buy From Voila Voile?
All custom-made: All our white net curtains are made to your exact requirements, so there's no need to worry about finding curtains of the right size. All you need to do is pick your favorite design and favorite header style - we do all the rest!
Wide range of designs: Our white net curtains are available in a large number of different designs, so you can find the one that's just right for your home. Whether it's floral embroidery or classy waves, there's sure to be something perfect for you.
High quality: We know how frustrating it is when your curtains are easily damaged and need frequent replacing. That's why we only use fabrics made of the highest quality, so your curtains will last for a long time.
Customers are our top priority: With our guidance from experts, we can assist you through the whole buying process to make it as easy as possible for you. Furthermore, our prices are highly affordable so don't worry about your wallet. Your satisfaction is our satisfaction!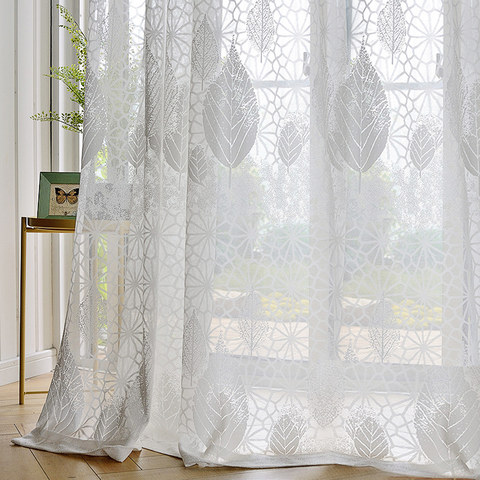 Autumn Days White Geometric Lines And Leaf Design Voile Net Curtain
Conclusion

There is no better color than white if you want to freshen up your room and fill it with an air of peace. Not only do white net curtains match any interior style, but they also look ethereal when paired with warm sunshine. Come and take a look at Voila Voile's selection of custom-made white net curtains to brighten up your home now!