What Makes Sheer Curtains So Popular
Sheer curtains don't just act as run-of-the-mill window treatments; they can also be used to add depth and flair to your home. These curtains are incredibly versatile and can be used in almost any room of your house — from your living room to your bedroom. Besides their ability to let natural light filter through, sheer cotton curtains offer many other great benefits. These window coverings don't just add style and warmth to a room; they also help you save energy by blocking out sunlight on hot days. If you're thinking of adding some new sheers to your windows, this article will give you the confidence boost to buy them now.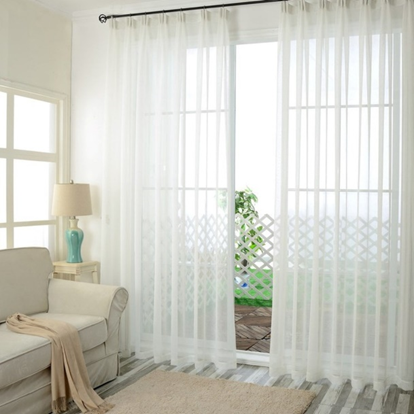 Notting Hill White Luxury Voile Curtain
1) Sheer Curtains Suit Every Home
It doesn't matter whether you are looking for a traditional or modern home design - sheer cotton curtains can easily match your style. The outdoor view can be seen through these curtains' transparent and lightweight fabric; due to this characteristic, these curtains are suitable for wall-to-wall treatments which help to create a stunning backdrop without hiding any of your home's architectural features.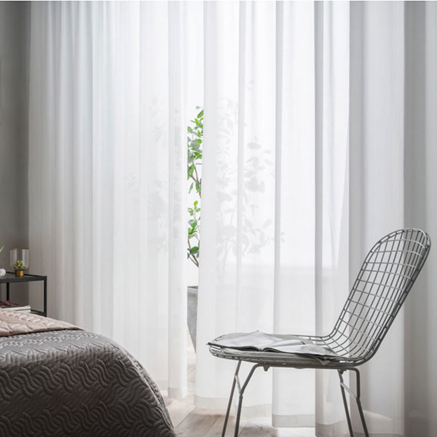 Soft Breeze Coconut White Sheer Voile Curtain - The Essence Of Nature Design
2) Sheer Curtains Beautifully Complement Other Drapes
Sheer curtains can be hung over other drapes to soften their strong, solid colours. Sheer curtains paired with solid drapes can create a refined, polished look for any room. As well as filtering natural light, hanging these curtains with other drapes can increase your room's privacy and security. Moreover, sheer curtains can create a dreamy and relaxing atmosphere in a room by themselves.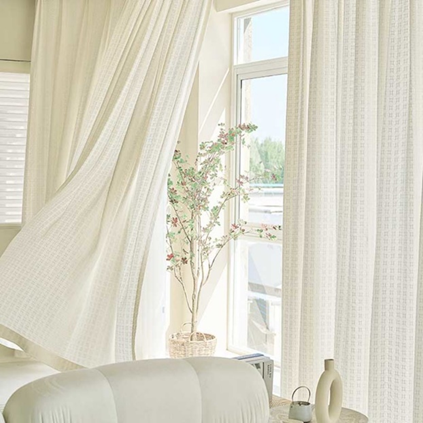 Woven Knit Cotton Blend Basketweave Patterned White Semi Sheer Voile Curtain
3) Sheer Curtains Can Help Conceal Blinds and Windows
If you want to fully conceal any blinds or windows in your house, sheer cotton curtains may not be the best choice due to their transparency. However, if you have mismatched windows in your house, installing sheer curtains should be able to fix this dilemma. While not perfectly covering said windows, they conceal mismatched windows and leave them mostly unnoticed. When correctly installed, sheer curtains can create a clean, seamless look from wall to wall.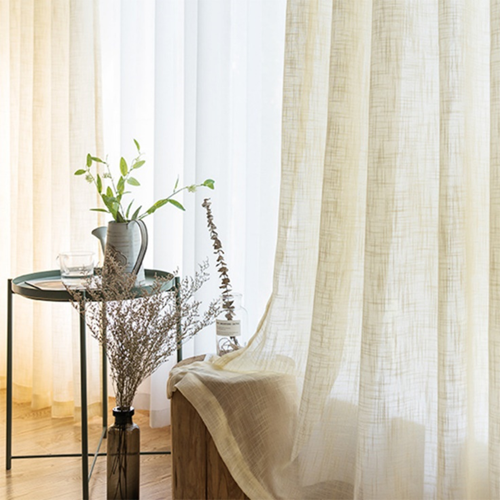 Cotton Club Pure Cotton Cream Semi Sheer Voile Curtain
4) Sheer Curtains Can Blend Rooms or Separate Them
Sheer curtains can easily blend with a wall's texture if its colour matches that of the wall. These curtains create a very light and airy atmosphere in the room thanks to their soft texture. In addition to that, they can also be used to divide rooms with an open floor plan. Sheer curtains can easily distinguish different spaces and rooms in an open floor home without sacrificing their spacious appearance.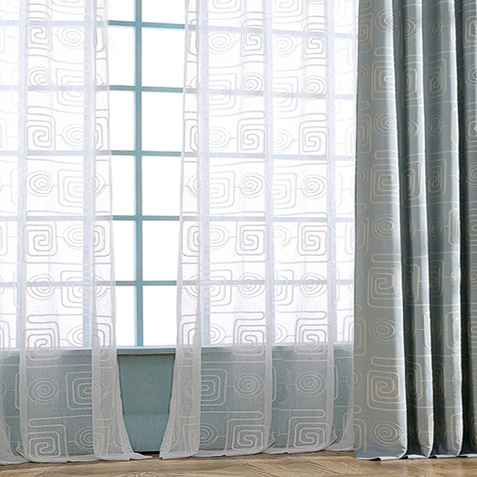 Spiral Maze Pattern Embroidered Cotton White Sheer Voile Curtain
Conclusion
Sheer cotton curtains are an excellent choice for any home when it comes to window-dressing. In addition to their practicality, sheer curtains also offer many aesthetically pleasing benefits - they add much more than just elegance and warmth to a room. Furthermore, these curtains can help you save money on your utility bills. Get these curtains now to make your home stand out and make a statement in the neighbourhood.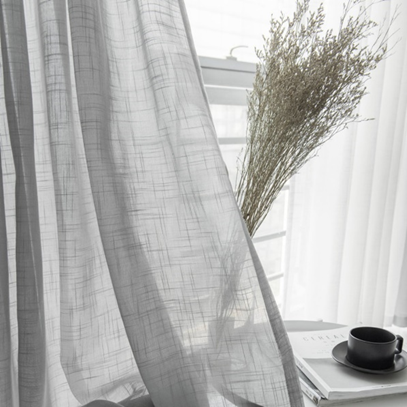 Cotton Club Pure Cotton Light Grey Semi Sheer Voile Curtain