Feel the Exuberant Presence of Pink Voile Curtains
Curtains play an indispensable role in our homes. Does a room feel complete without anything dressing the windows? Absolutely not! A room needs curtains how a cake needs icing, and without it, the room will appear bare and unfinished. Dressing your room with dazzling curtains can make a massive difference in the aesthetic of a room and ties the interior look together.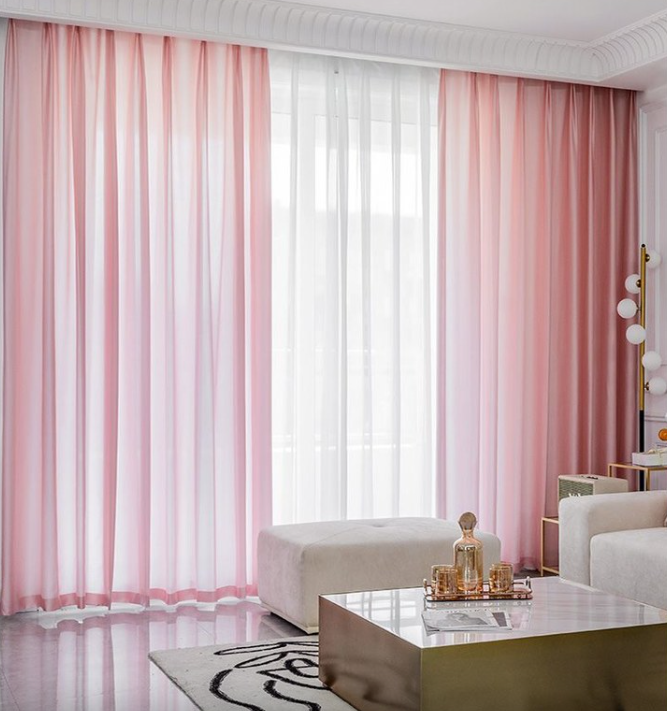 Silk Road Coral Powder Pink Chiffon Voile
With plenty of options available, selecting the right one can be daunting. You can narrow your search by design, style, colour, and more. If you are still stuck, pink voile curtains will do the job perfectly and might give you exactly what you are looking for.
Provide a significant level of privacy
Curtains are not only gorgeous additions to your home, but they are also essential when it comes to privacy. Voile fabrics produce a layer of privacy with their transparent nature, and obscure views from the outside. Layer up with thick curtains or add lining to your favourite voile to optimise privacy.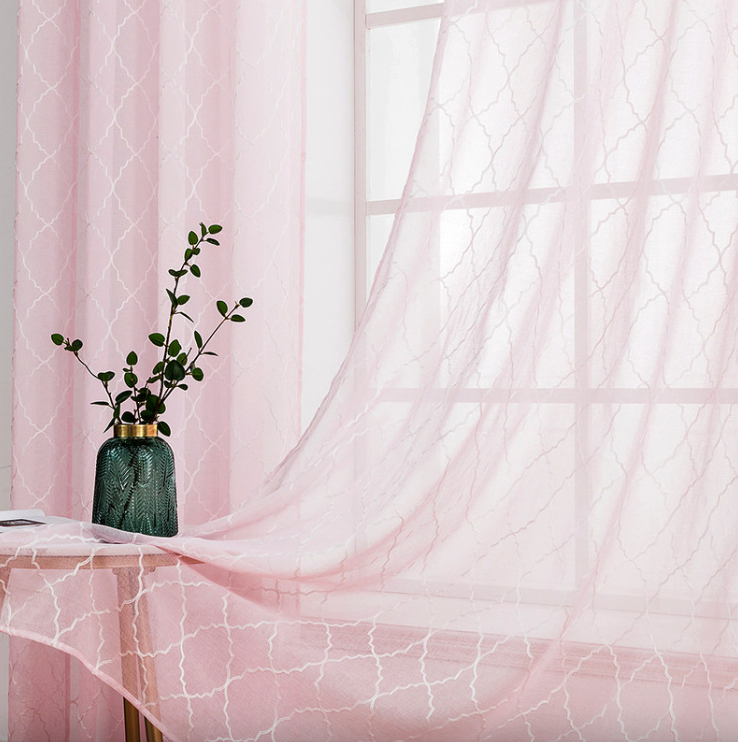 Fancy Trellis Pink Embroidered Voile
Protection from allergies
Voiles filter light and air that enters the room, making them effective at trapping some particles and dust entering your home. This is especially effective in spring and early summer to tackle hay fever.
Provide protection
UV rays are harmful to furniture and floorings and can cause damage in the long run. Voile curtains provide protection by diffusing the sun rays and reducing glare. These will help extend the life of your furniture and save you money on replacements!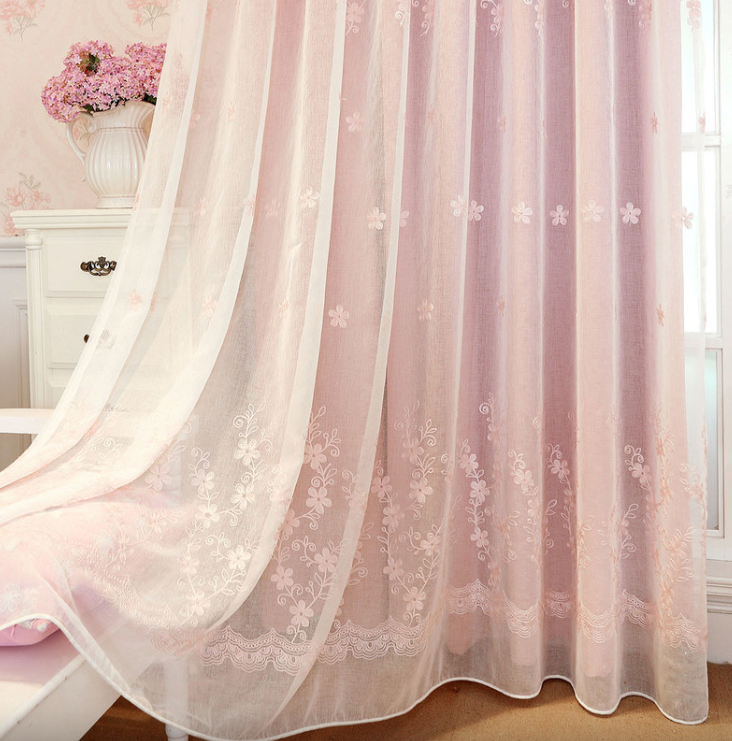 Lined Voile Touch of Grace Pink
Wash with ease
Maintenance plays an essential role in curtains. There are types of textiles that are naturally harder to wash than others, especially if they are created of either very delicate or rough materials. Despite that, voile fabric is easy to clean as it is lighter and requires less detergent and water.
Colour schemes
With voile curtains, you can play around with the colour scheme as thinner fabric allows for a more subtle pop of colour. Pink voiles add a rosy glow as light filters through and can create a fresh aesthetic in your home. These compliment any interior perfectly, but go particularly beautifully with white, grey, lilac, and other shades of pink.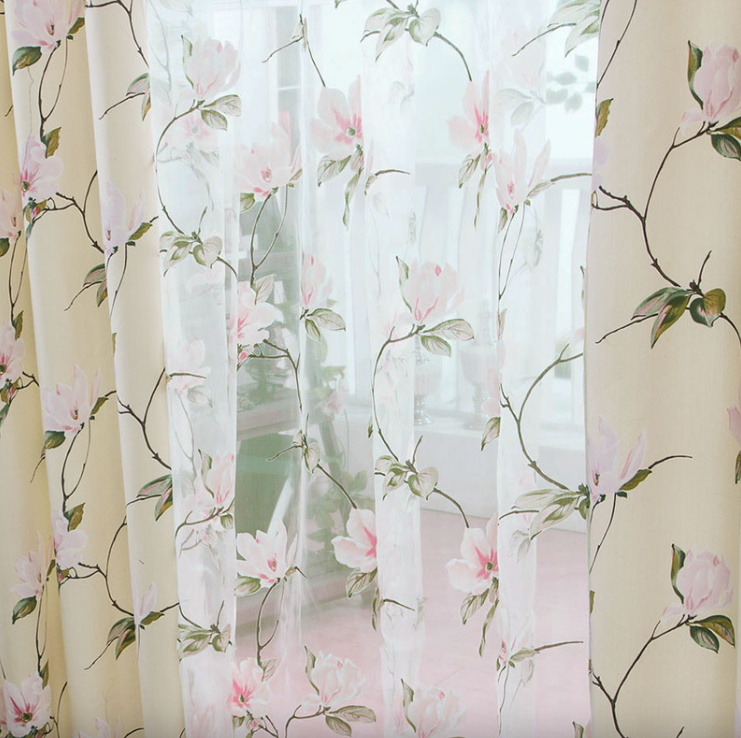 Final Thoughts
Pink voile curtains are dreamily romantic and attractive. Don't waste a moment and make a purchase for your home to give a chic look in every room. Visit us at Voila Voile to gratify your home with our mesmerising collection of pink voile curtains.