7 Reasons Why You Should Use Sheer Curtains for Aesthetically Appealing Windows
Sheer curtains, or more simply just sheers, are great at giving your home a soft look. With these lightweight fabrics, you can increase the aesthetic appeal of your home. Covering your windows with sheer curtains will elevate the house interior, as they will smoothly blend with the furniture.
Here are some excellent reasons for why you should buy sheer curtains for your home: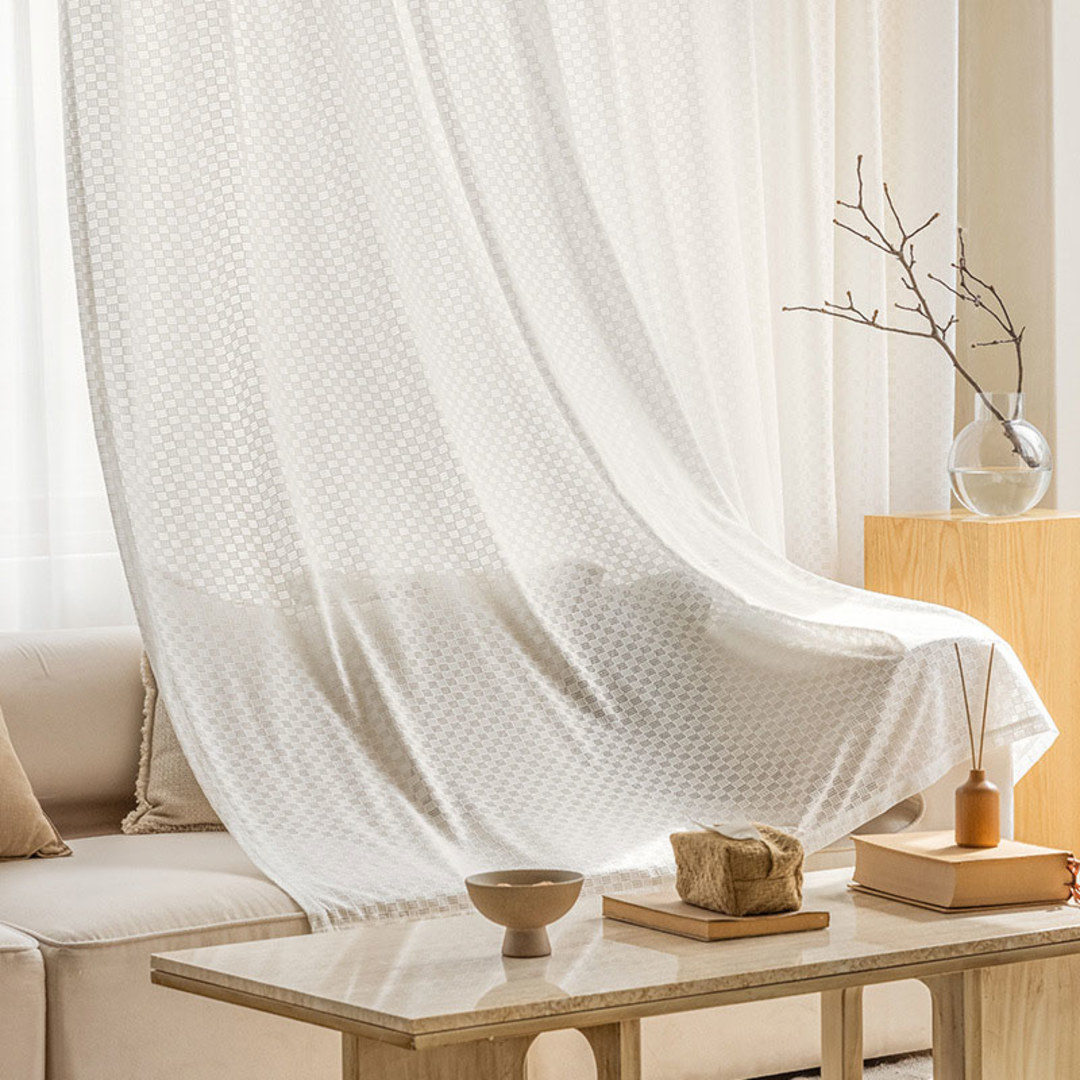 Checkerboard Ivory White Lace Net Curtain
1. Light Filter
Sheer curtains are made from lightweight, transparent fabric that works well as a light filter. They let sunlight enter through the window, but their fabric acts as a light diffuser, softening the natural light that comes in inside. It softly brightens up the whole space and prevents overly harsh rays of light.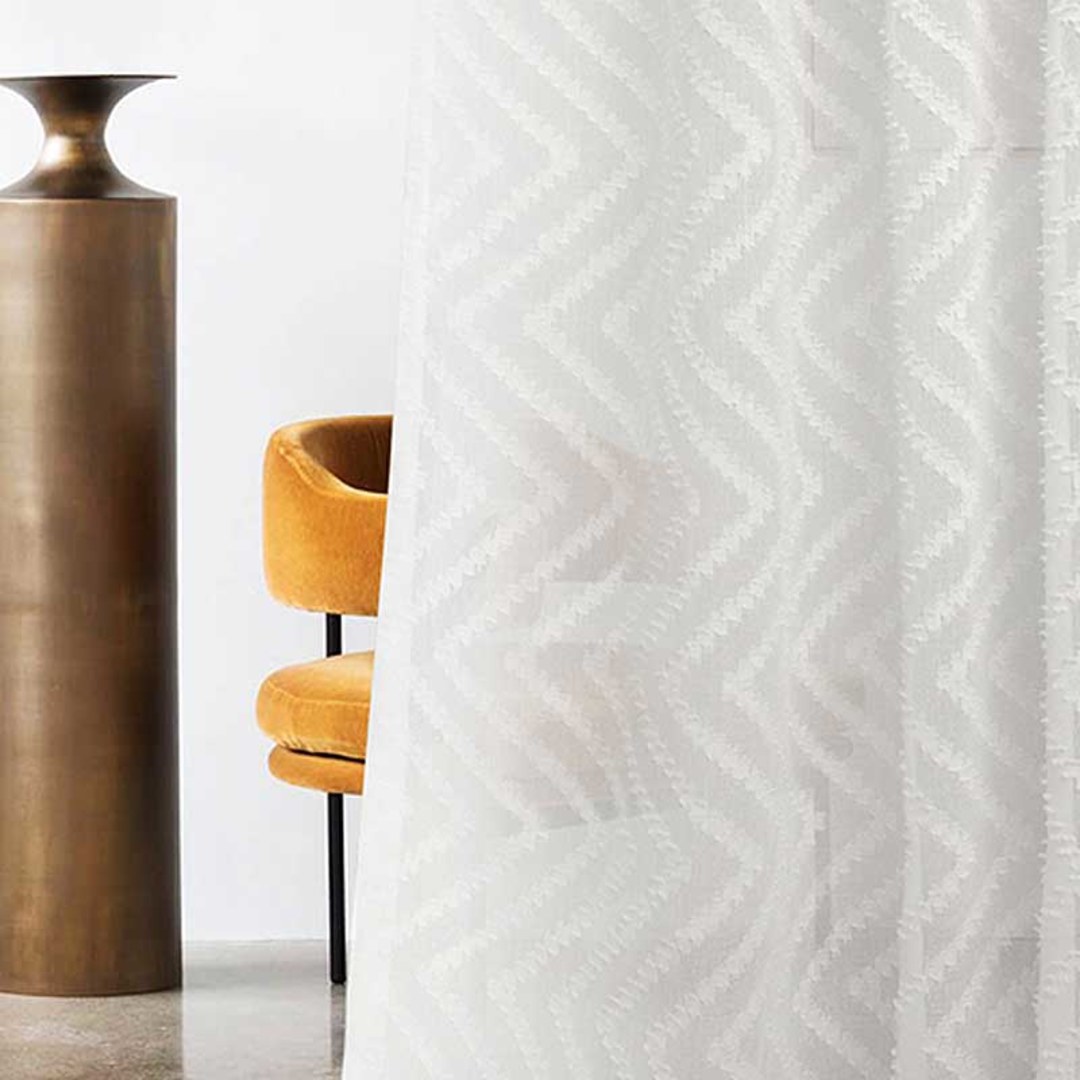 Echo Vertical Wave Patterned Ivory White Voile Curtain
2. Warm Effect
Hanging thin curtains allows natural light into the room. The natural light that comes through your sheers creates a warm, glowing feel in the area. If you want a cozy atmosphere in your home, have a look at Voila Voile's wide range of beautiful sheer curtains.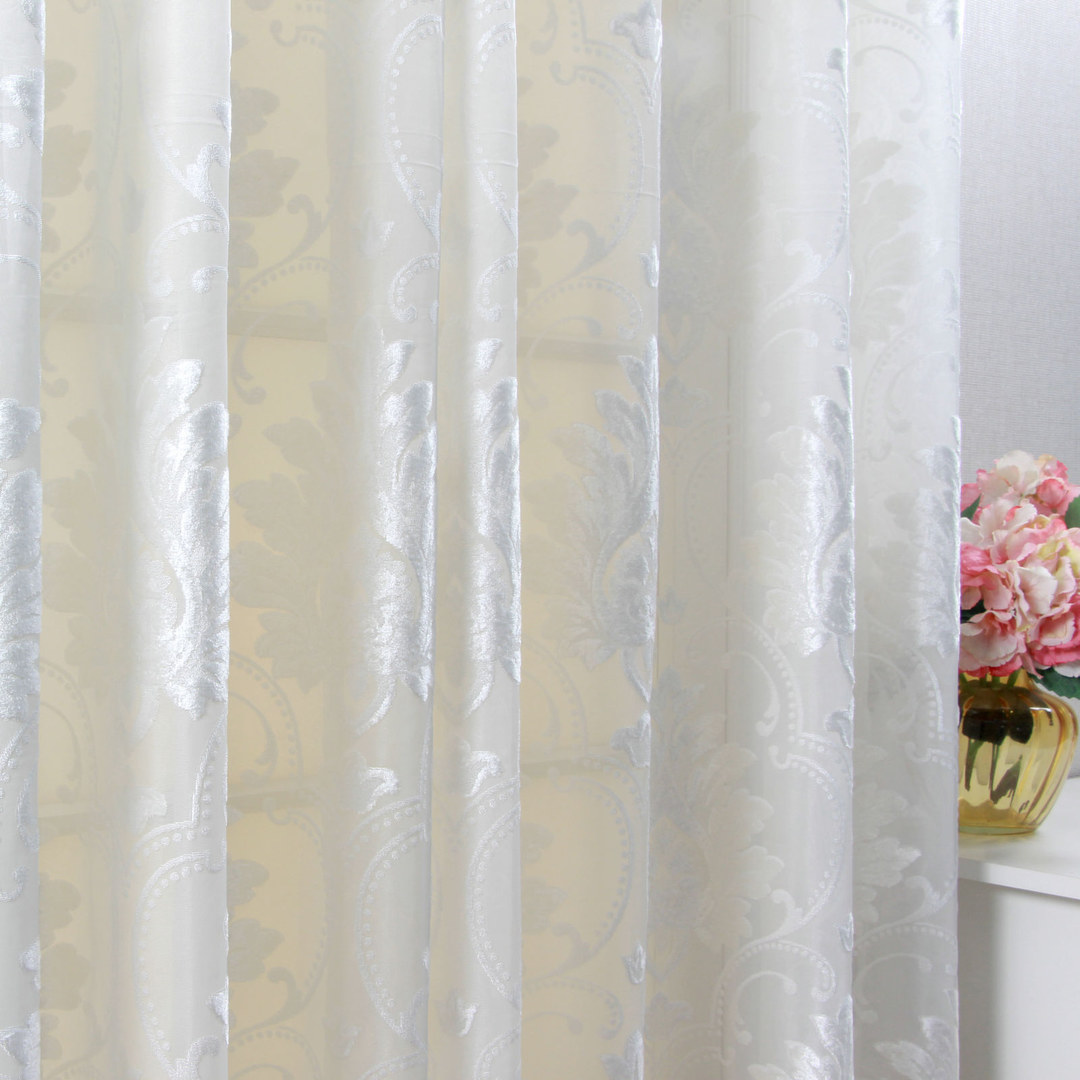 Elegance Damask Ivory White Shimmering Voile Curtain
3. Serene Atmosphere
Sheers block 20-30% of sunlight and brighten the space with gentle light. It adds a peaceful, pleasant vibe to your home. Thin sheer curtains will create a serene atmosphere that will be perfect to relax in.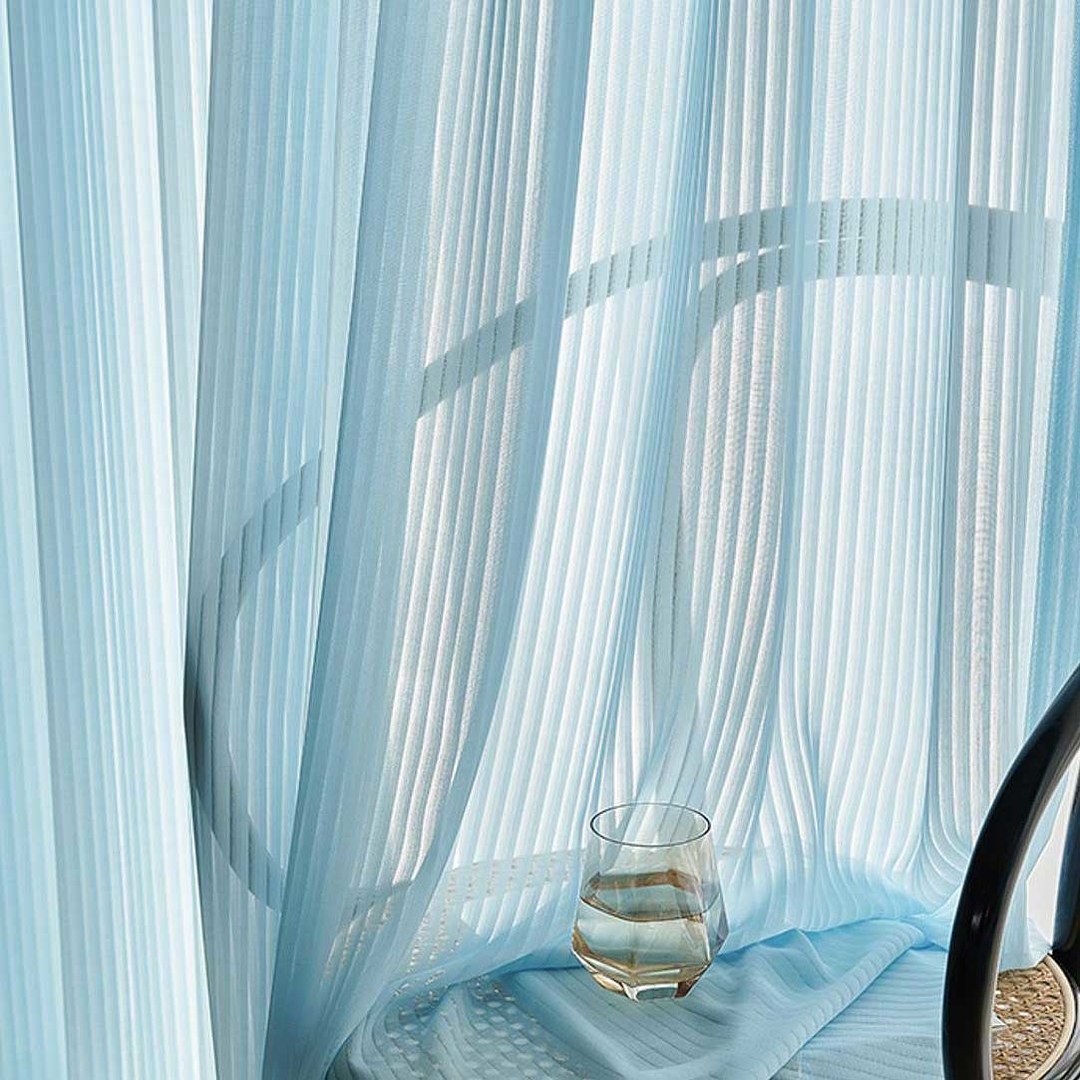 Sun Rays Bold Striped Blue Chiffon Sheer Curtain
4. Minimalistic Look
If you don't want a heavy and imposing look in your home, sheer curtains are the best bet. They create a classy and simple look that perfectly fits a minimalistic interior style. Furthermore, they come with a perfect blend of shades and textures to further create that brilliant look in your home.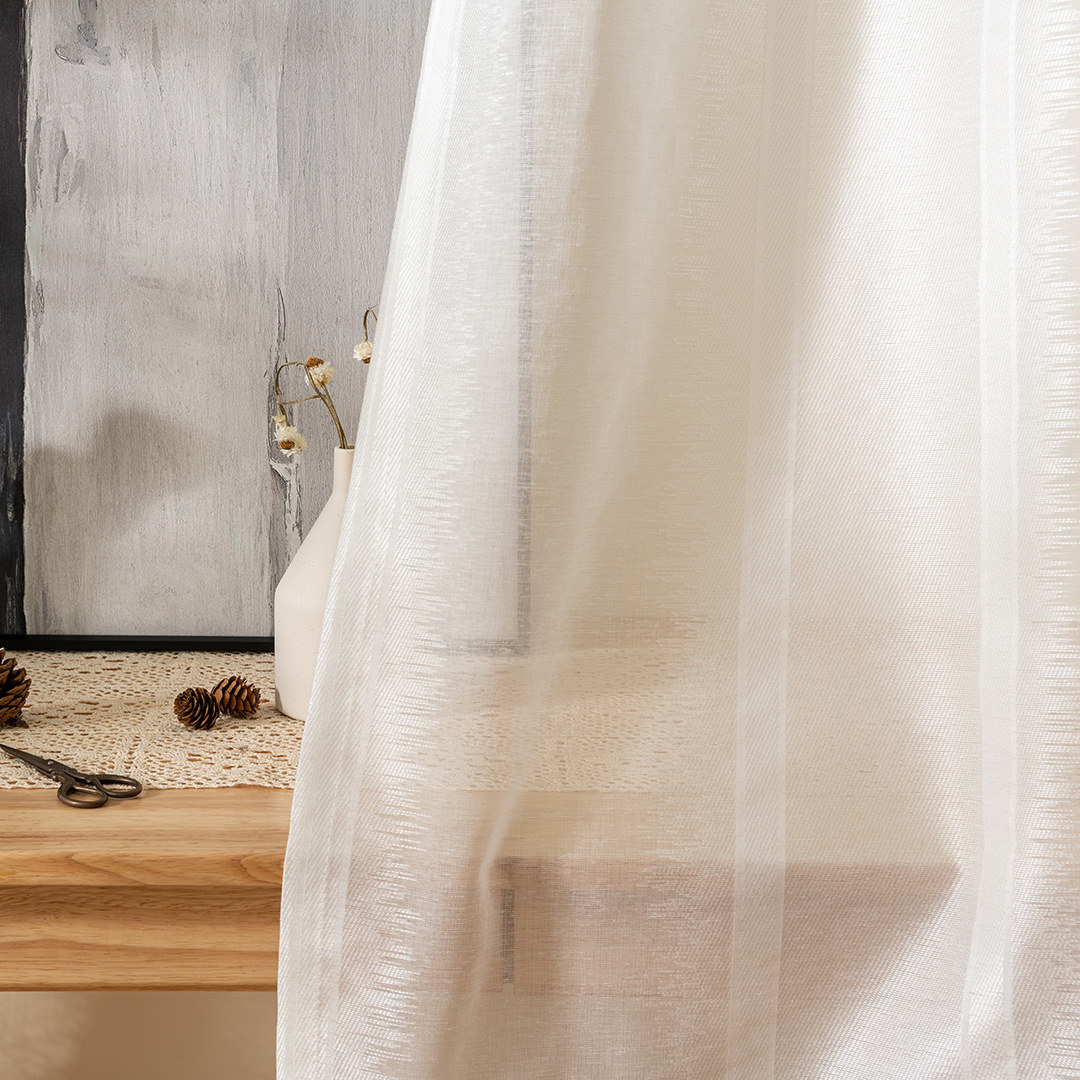 Sol Ivory White Textured White Striped Heavy Voile Curtain
5. Room Division Solution
Sheer curtains are not just for windows; you can also use them to divide your home's spaces. Since they're semi-transparent, they are great dividing large areas that need separation. You can use them to separate your sitting room from the main bedroom or divide any other house area.
Note - Although you can divide space by walls, with sheers, you spend less budget and waste less space. Moreover, it's not permanent, and you can undo it anytime.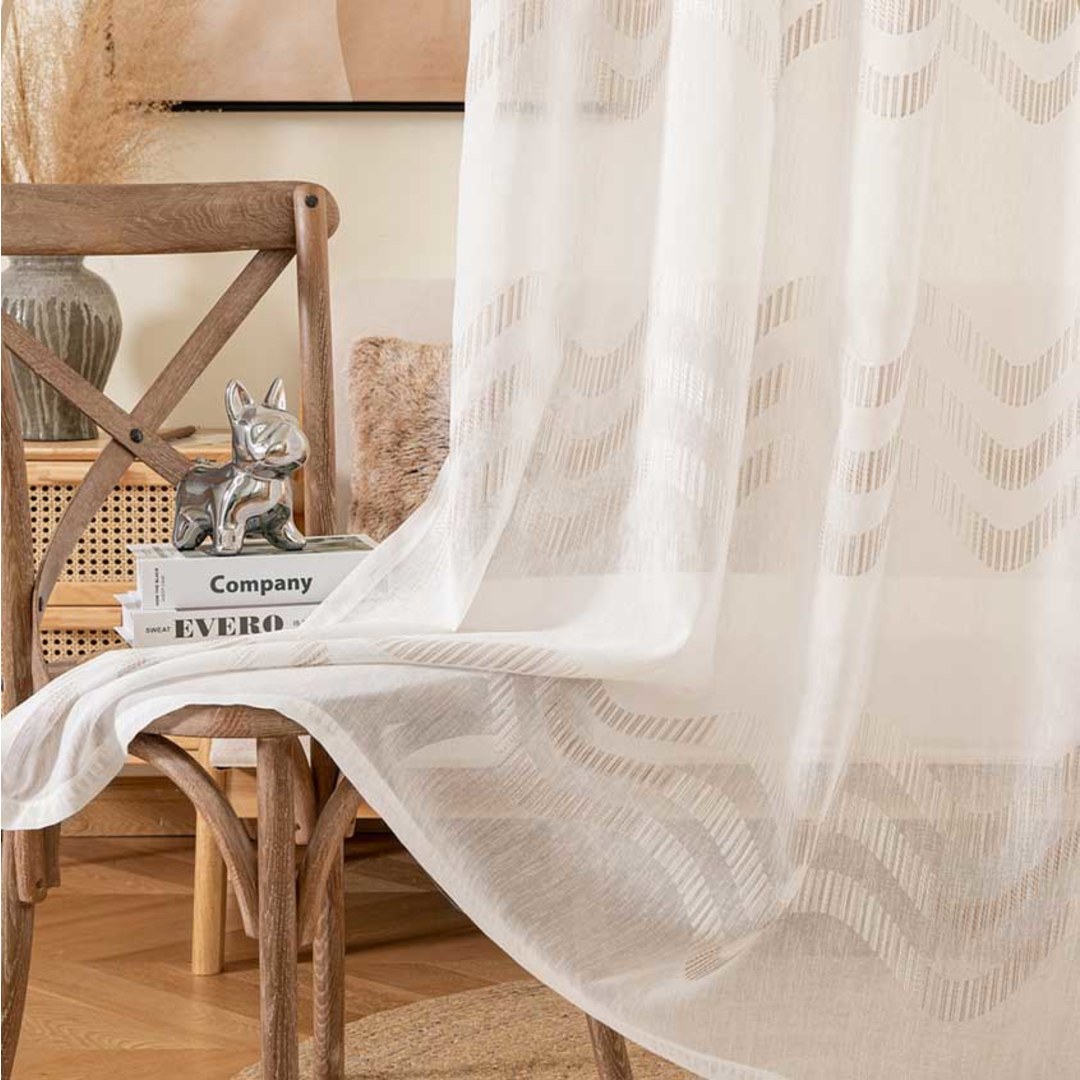 Rolling Waves Ivory White Voile Curtain
6. Less Maintenance
Maintaining fabric curtains can often be time-consuming and demand a lot of effort. You can wipe these worries away by choosing sheer curtains. They are lightweight, easy to handle and to clean. With minimal effort and a trouble-free process, you can easily clean and take care of your sheer curtains.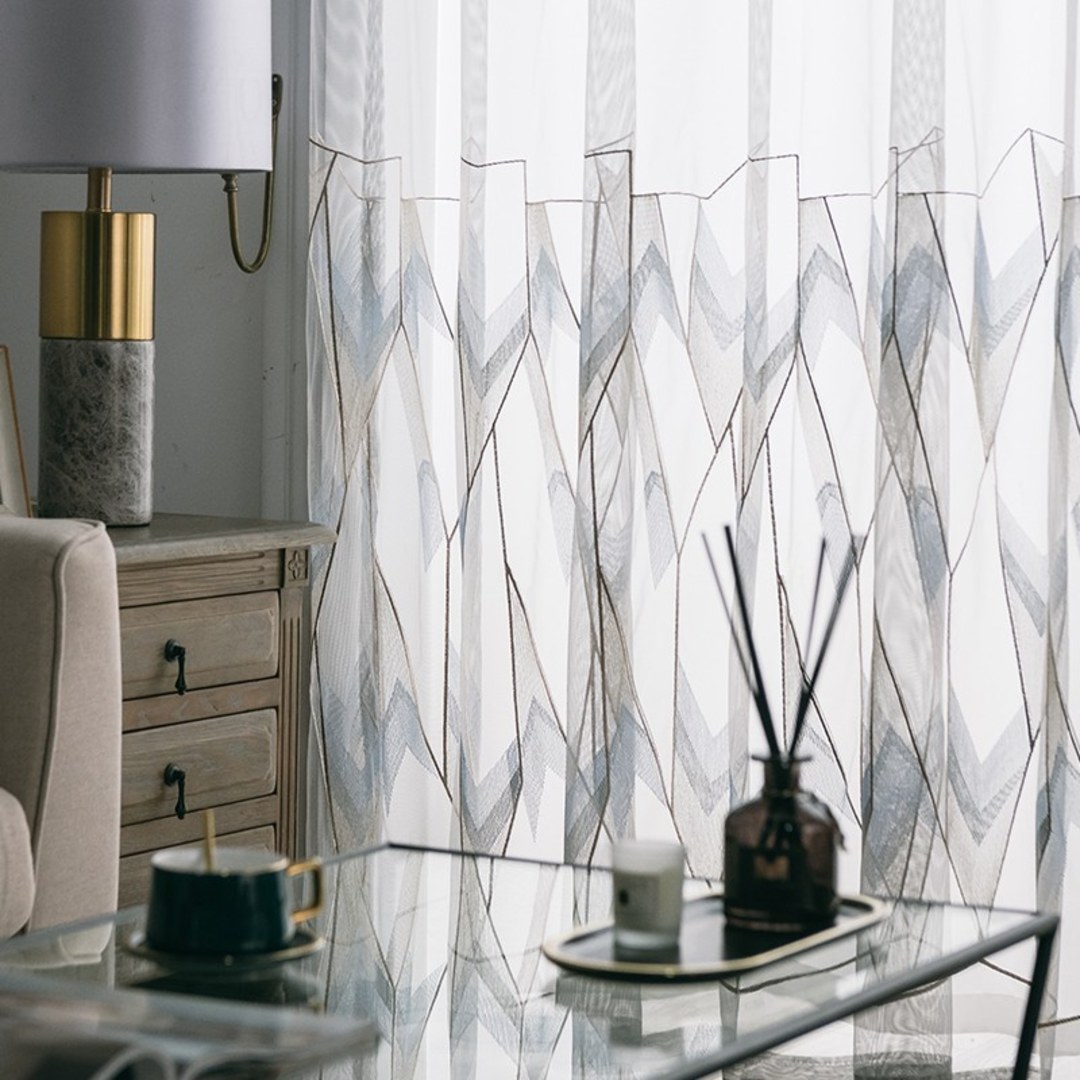 Geometrica Embroidered Sparkling Blue Gold & White Voile Curtain
7. Increased Style
Pairing thicker curtains with sheers can elevate your room's appearance. With solid curtains, pick printed sheers and with printed main curtains, pick plain sheers. Having a little contrast in your curtains makes the space look more stylish and interesting. You can try this tip in any room, whether it's your dining room, living room or bedroom.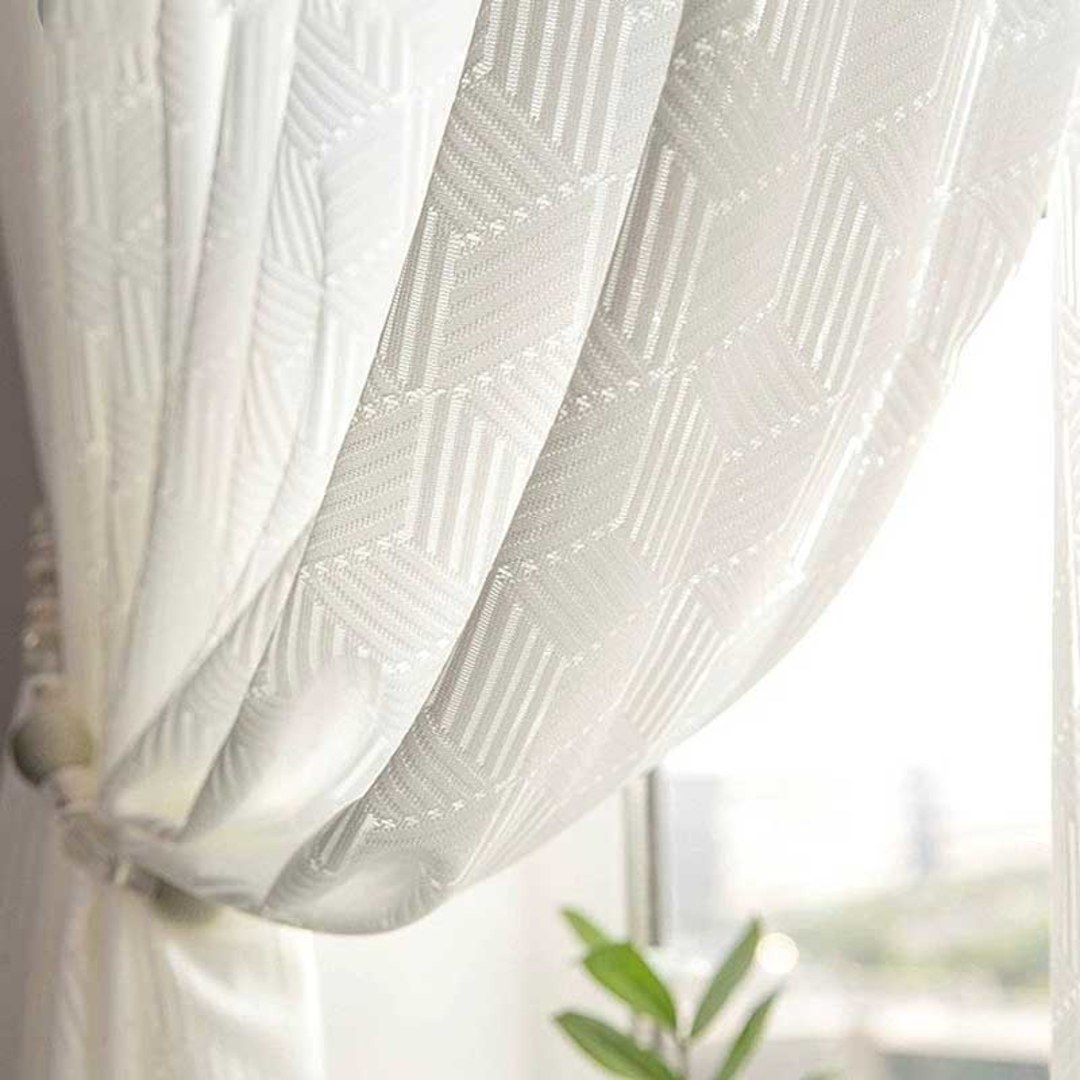 Shape Up Ivory White Lace Net Curtain
Final Takeaway
Creating an impactful interior look in a budget-friendly way is easy with sheers. If you want to live in a bright, lively home, sheer curtains are perfect for you. They are lightweight and easy to manage, so you need not spend much effort on their maintenance. If you want to take your home's style to a new level, have a look at Voila Voile's sheer curtains today!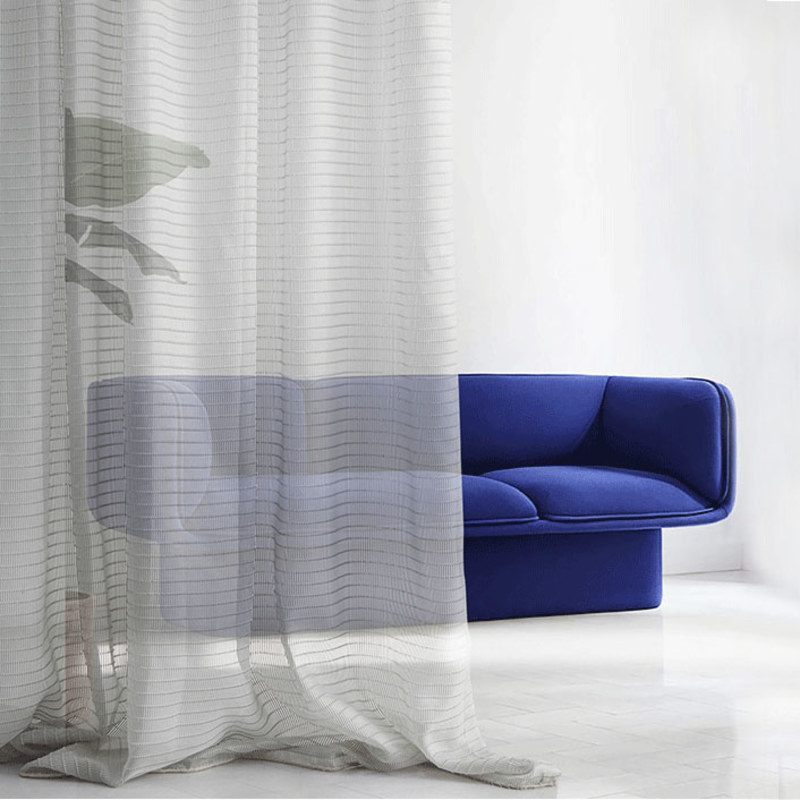 Tide Luxury Horizontal Striped Light Grey Voile Curtain