11 Simple Ideas to Make Your Home Feel Extra Cosy - Must Try!
Furniture, colours, and interior style largely dictate your home's cosiness. However, if you've done everything you can to make your home cosy and it's still not enough, we're here to help. We have some compelling ideas to help you make your home as comfy and cosy as possible.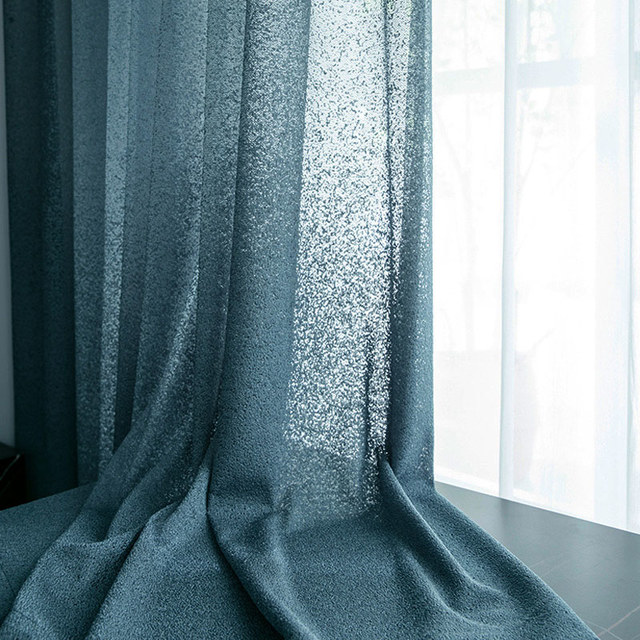 Haze Blue Ombre Mesh Net Curtain
Folded Curtains
Folded curtains give your home a soft look and create peace with the environment. The easy way to soften any room with folded curtains is using soothing colours like blue, beige or grey. You can go for curtain fabrics with a simple plain colour or ones with a bit of texture for a minimalist look.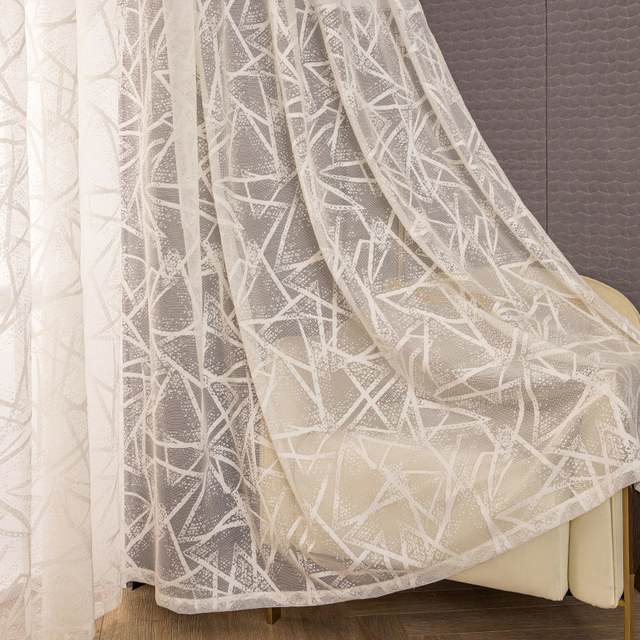 Love Triangles Ivory White Geometric Lace Net Curtain
Rounded Pieces
Decorate the tabletop and shelves in your whole home with rounded things. Buy spherical rugs, round artworks and furniture with round edges as their shape creates a soft feeling.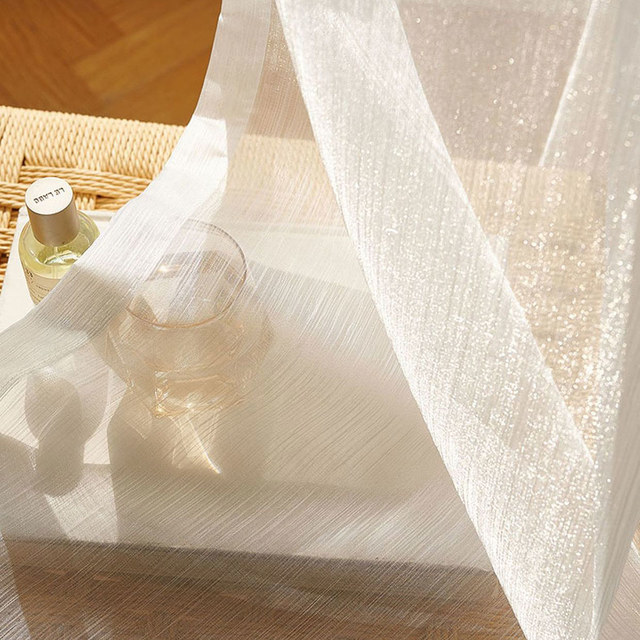 Paris Cascade Shimmering Striped White Sheer Voile Curtain
Pastel Shades
Pastel shades and light colours create a sense of calmness in a room. Pastel shades on cushion sets, sofas, or curtains reflect light and make your home feel gentle and welcoming. You can check out Voila Voile's range of pastel curtains and select the right curtain shade for your whole home.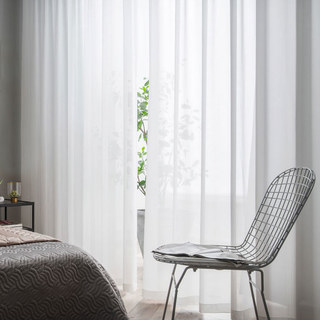 Soft Breeze Coconut White Sheer Voile Curtain
Comfortable Surfaces
Soften hard seating by picking sofas and chairs with premium quality foam. We also recommend choose dual-comfort and oversized mattresses for every room. This way, your whole body will feel relaxed lounging on any surface in your home.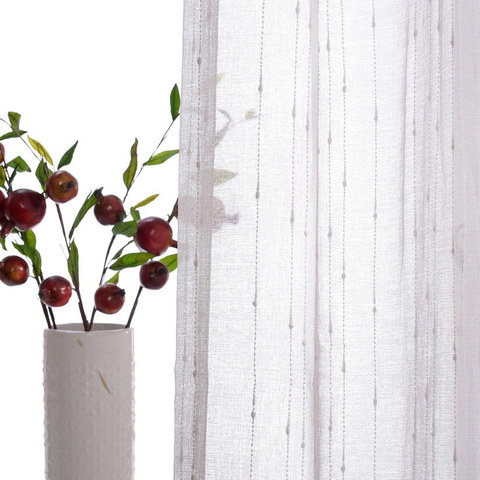 Craft Feel Textured White Dot Striped Voile Curtain
Soft Lighting
Lighting can make a massive difference in the feel of your home. Opt for soft rather than harsh lighting to brighten up and warm up the space. It'll give your home a perfectly cosy and comfy ambiance.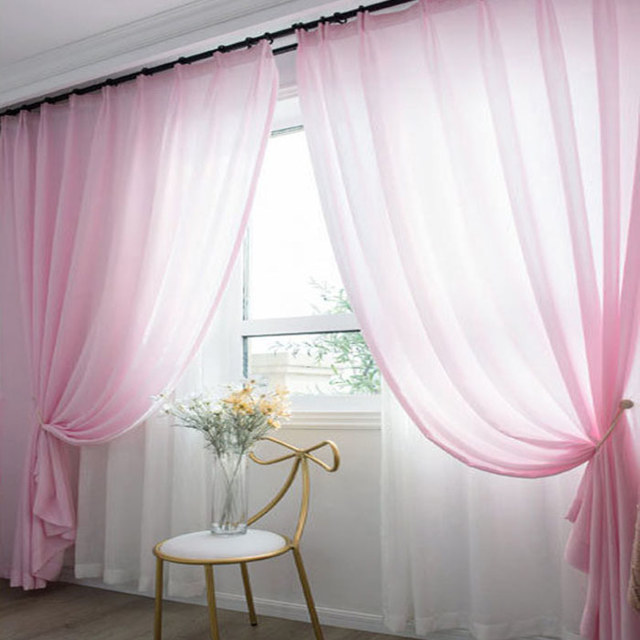 Silk Road Candyfloss Pink Textured Chiffon Voile Curtain
Woven Seating
Fill every empty corner in your home with some DIY woven seats. These seats are both comfy and stylish, and they'll be great for guests too.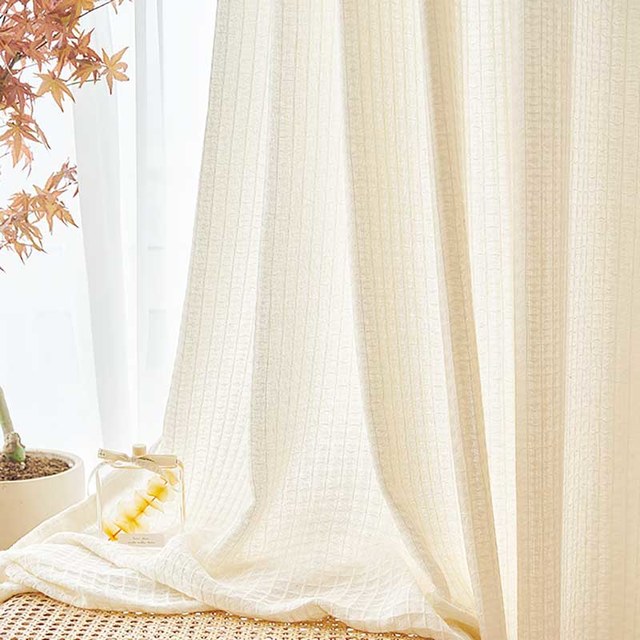 Woven Knit Cotton Blend Waffle Patterned White Heavy Voile Curtain
Light up Your Fireplace
Fireplaces are made to make your winters easier. If you aren't using your fireplace, what are you waiting for? Light it up and feel your home instantly warm up for cosy evenings in winter. If you don't have a fireplace, try lighting some candles instead!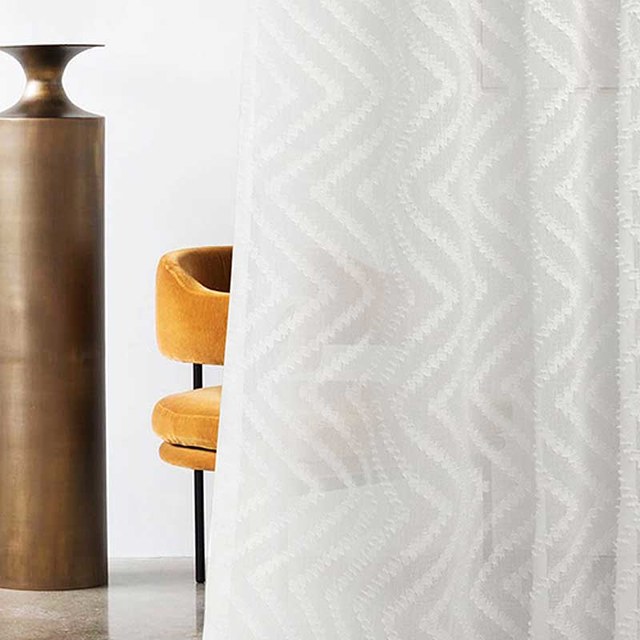 Echo Vertical Wave Patterned Ivory White Voile Curtain
Decorate Your Floor With Rugs
If your floor is bare and hard everywhere, it will look bland and feel uncomfortable to walk on. Throw a rug onto any hard surface to give any room a homely feel. Walking barefoot on a nice rug or carpet both feels soft and makes your home more stylish.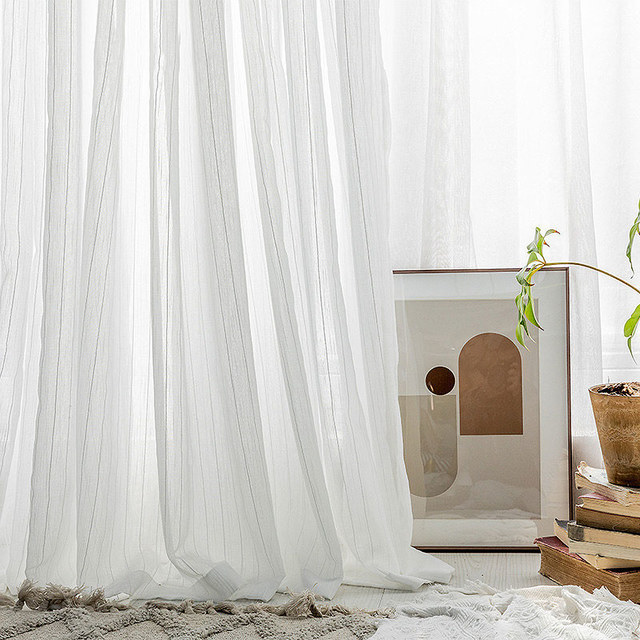 Scandinavian Striped White Cotton Sheer Voile Curtain
Succulents
Find a sunny spot and plant some succulents in tiny pots. Try planting some near windows so your succulents can get sunlight and stay healthy. Growing succulents indoors looks cute and provides many health benefits such as keeping the air fresh.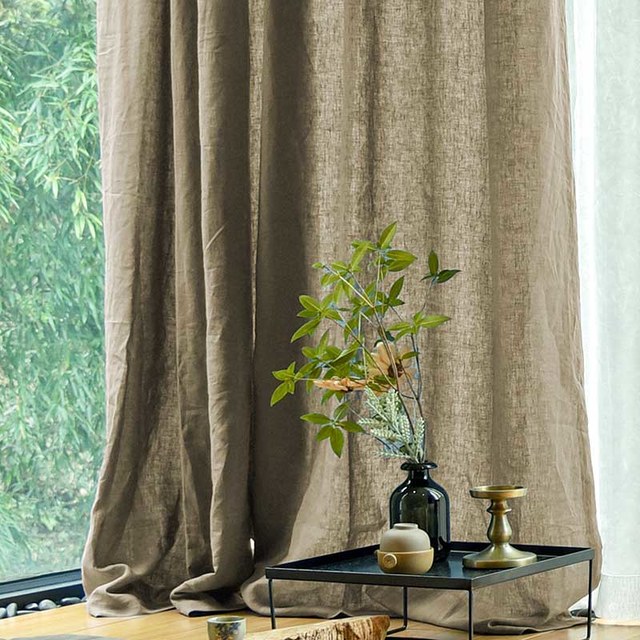 Wabi Sabi Pure Flax Linen Mocha Light Brown Heavy Semi Sheer Voile Curtain
Overload with Cushions
Extra cushions make any space look and feel much more relaxing and comfortable! Decorate your sofas and beds with lots of medium to small-sized pillows and cushions to make your home especially cosy.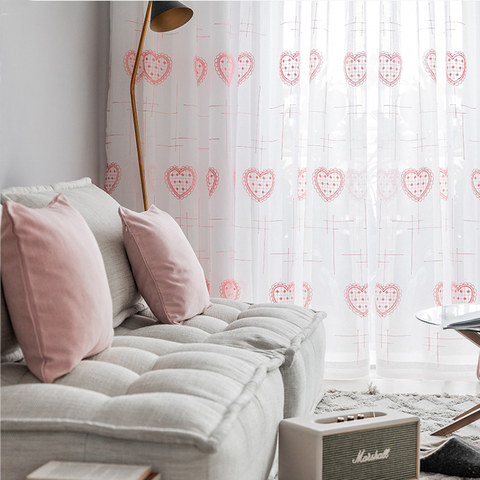 Adored Sheer Voile Curtains with Pink Embroidered Heart Detailing
Favourite Fragrance
Filling the air in your home with your favourite scent works as an incredible mood booster. Some of our favourite scents are lavender and vanilla, which will give your home a fresh and peaceful mood.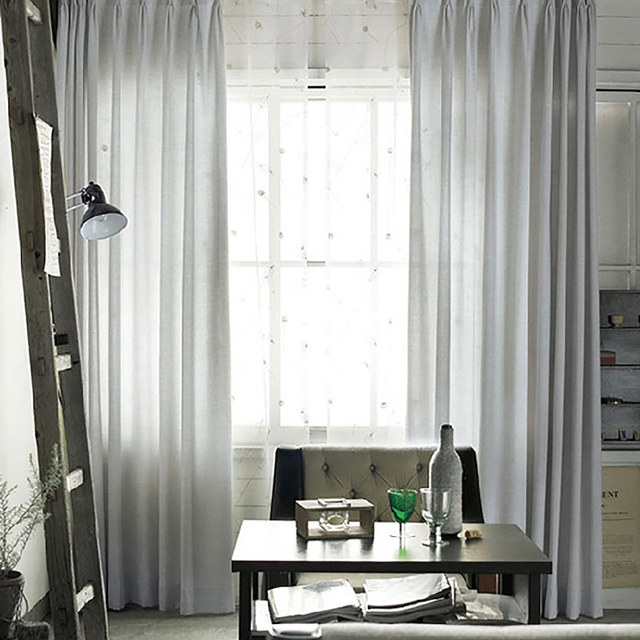 Tuscan Sun Ash Grey Textured Striped Heavy Semi Sheer Curtain
Final Takeaway
Now it's up to you to make your home the perfect haven for relaxing in. While you redecorate your home with some new pastel curtains or new cushions, why not play some light music in the background or light some candles? There's so many things you can do to feel more cosy in your home - just try some things out!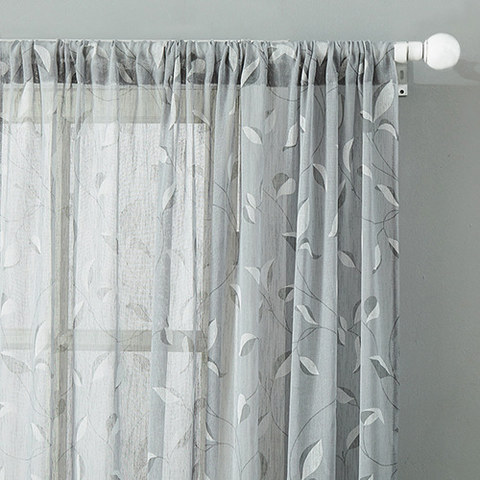 Misty Meadow Grey Branches Sheer Voile Curtain