Muslin Style Sheer Voile Curtains Decoration Ideas – The Best Sheers for the Interiors of your Home
Voile curtains have been loved by everyone due to their excellent décor potential. These curtains are created with soft sheer fabric that will certainly compliment the interiors of your home. You will be surprised to see how much can be done with a pair of muslin style sheer voile curtains. These voile curtains are lightweight and have a perfectly soft finish. These curtains are designed in such a way to give them a silky-smooth touch. You can now get these curtains in both solid and printed forms.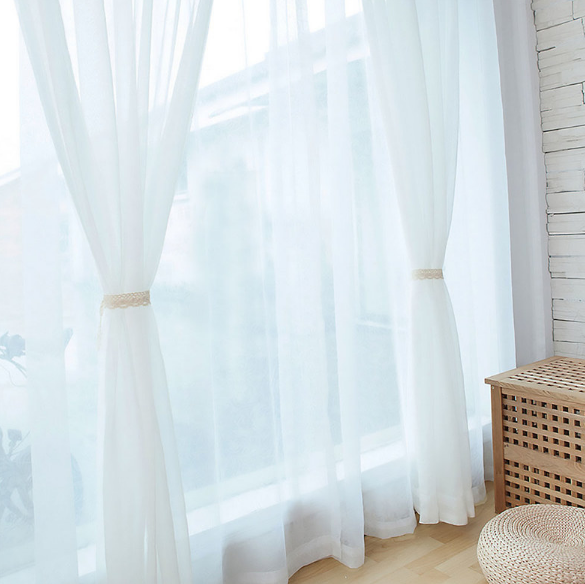 Scandinavian White Soft Cotton
With these high-quality sheer curtains, you can now add a touch of privacy in your rooms while still having access natural light. These are ideal for the homeowners who do not like heavy curtains and are looking for something that is lightweight but still fulfils the need for interiors style. From adding glamour with shimmery curtains to a natural floral touch, you can now add a lot of variety to your interiors. Today, we will discuss some ideas of how you can decorate these amazing sheer curtains in your house.
Edge the Décor with Shimmery Voile Curtains
Now you can achieve much needed privacy and style by adding shimmery voile curtains to your homes. They are elevated to their full potential to bring a fresh and complimentary design. These shimmery sheer curtains will bring plenty of different elements to the interiors of your home including a hint of glamour. We can assure you they will look beautiful and eye-catching.
Add Botanical Print with Floral Curtains
Now you can make a statement with the sheer botanical print curtains. The botanical and floral trend is still very much current, with embroidery and print work there is a wide range of colours and designs to choose from. To bring these designs to life without being too bold, you can add in plain curtains on the sides. This will create a beautifully framed detail that your friends and family will love.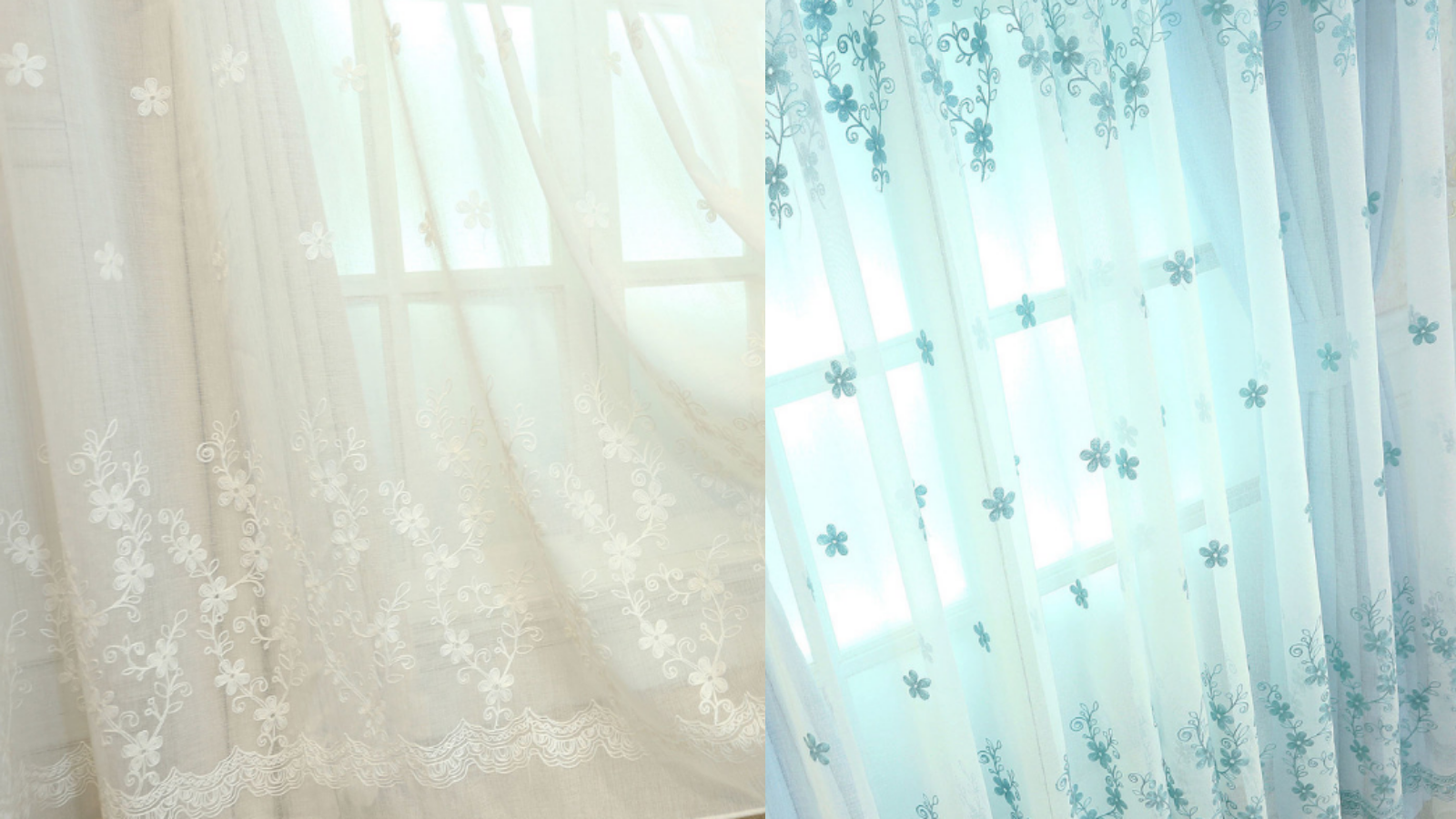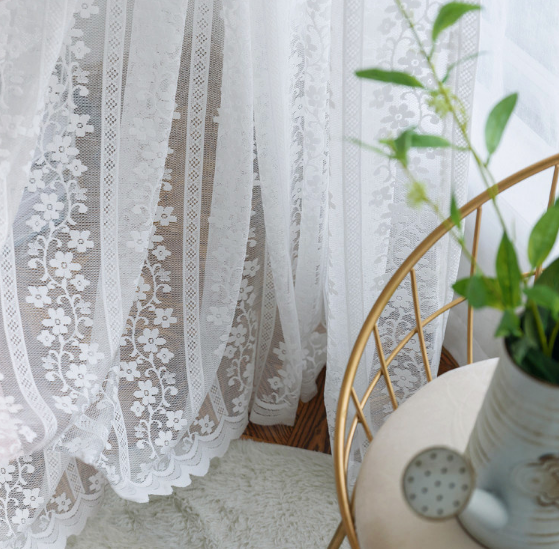 Sheer Lacey Voile Curtains for Private Rooms
For some people, privacy is extremely important. We have the ideal solution. Add our lacey muslin style sheer voile curtains to your private rooms. This is a chic and unique way to bring much needed privacy while not making a compromise on style. Adding voile lacey curtains to private areas will make them look and feel cozy and attractive at the same time. Establish a fashion accent with beautifully embroidered lace voiles that adds a vintage beauty in a contemporary take on antique lace.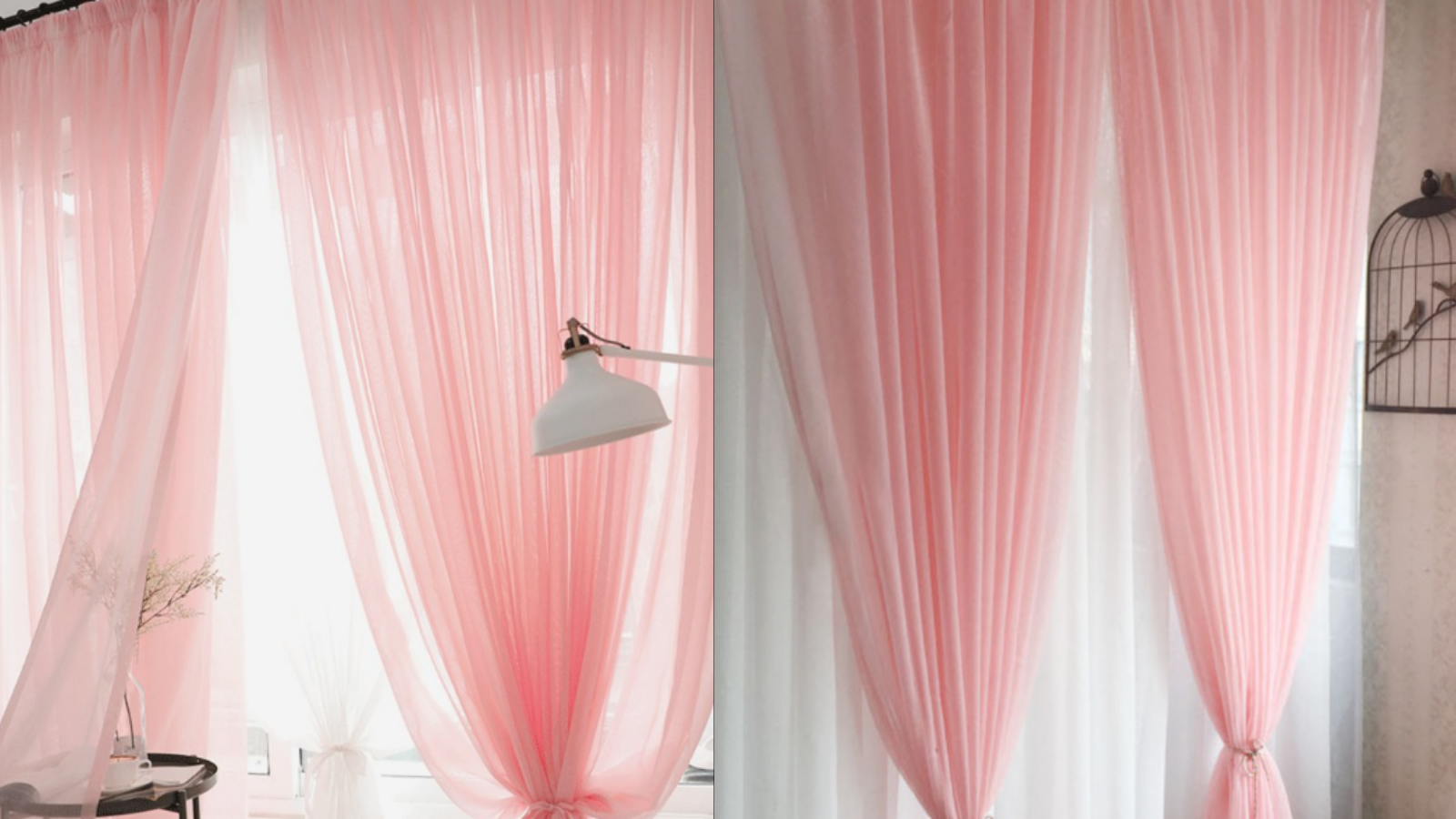 Luxe Pale Dusky Pink from our Luxe Collection
Create a Small Wardrobe
Build a beautiful multifunctional wardrobe and dressing room in the corner of your bedroom using stylish voile curtains. Add rods or wires and hang floor-length curtains to create the space and customize your very own dressing area. You can use curtains of any style and colour to your taste, for a fresh look opt for white voile curtains.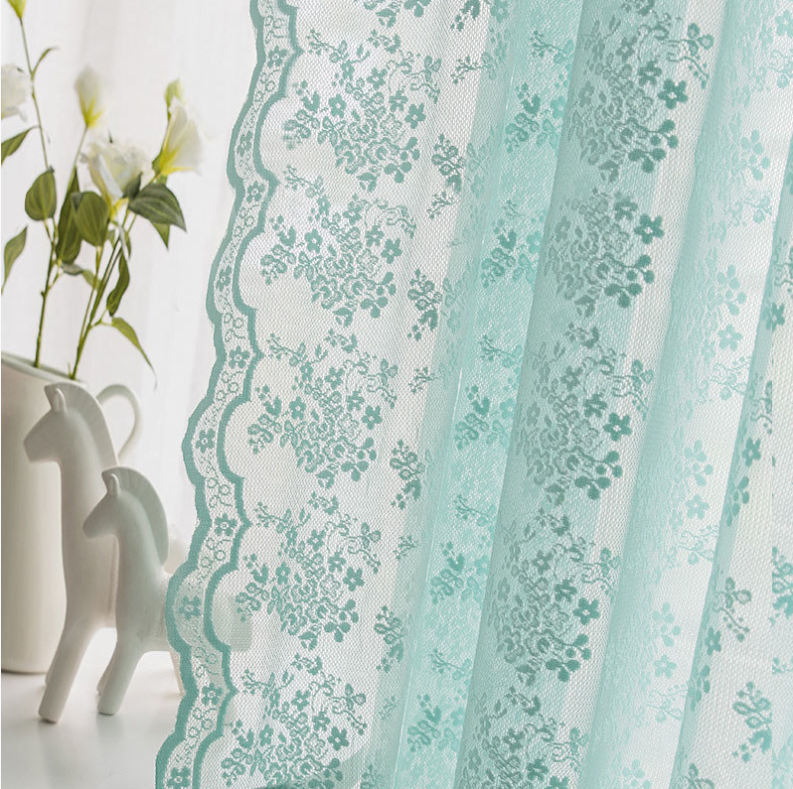 Divide a Room
In large rooms, you can now differentiate the huge space with these amazing muslin style sheer voile curtains. Sheers let sunshine and natural light filter through and are a simple solution when some division is needed within an open-plan layout. Sheers still allow the home to flow while adding style.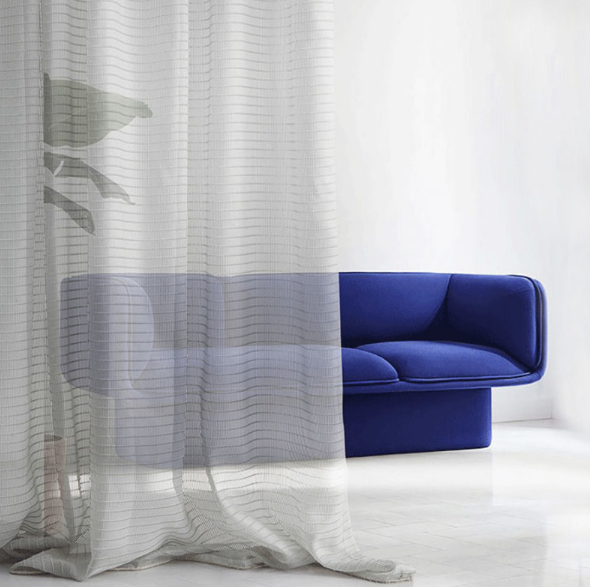 Tide Luxury Grey from our Tide Collection
Luxury Bed with Sheer Curtains
Adding an off-white colored sheer curtain around a four-poster bed will make your room fit for royalty by adding a sophisticated elegance. The sleek finish is ideal and having curtains hanging on your bed frame will look and feel extravagant, while adding some extra privacy. These are also ideal in the summer months to keep bugs out and in winter months to add a cozy, enclosed warmth around you in the evenings.
These were some of the best muslin style sheer voile curtains décor ideas that you can use to dress your homes. Voila Voile has a range of sheer voile curtains that will undoubtedly cater to any taste and style. So, hurry up and get these exquisite curtains in your house now!