5 Exquisite Ideas for Decorating Interiors with Velvet Curtains
Tapestry certainly does form a huge part of the interior décor, be it at your homes, cafes, theatres, or restaurants. Nowadays, it has become such an important element when it comes to decoration that it alone can decide the theme of your home. With the current evolution of designers, there are ample choices you will find while looking for a nice pair of curtains. The fabric and color which you choose can make your home look glamorous in a very subtle manner. Lately, we have seen that people are in love with velvet curtains. This might be due to the royalty and elegance that this fabric oozes. However, if you are also planning to level up the interiors of your home or restaurant with some of the nicest velvet drapes, then here are some ideas for you!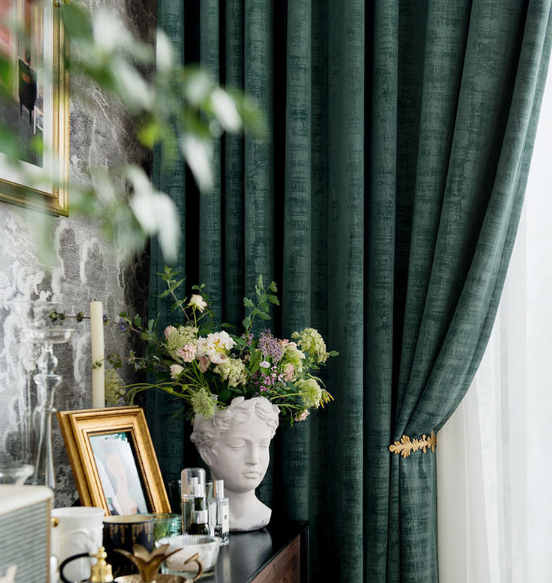 Add Dark Velvet Shades for a Dramatic Interior

With the help of dark-colored curtains, you can now create a mystical and elegant style which will certainly bring different elements to your interiors. Darker shades such as burgundy, black, emerald green and dark grey are ideal for bringing a sophisticated yet dramatic appearance to the room. You can now very easily create a functional look by adding a linen curtain amidst the velvet one. To bring out the velvet curtains, you can include matching pillows and contrasting furniture such as dark stained woods or metal.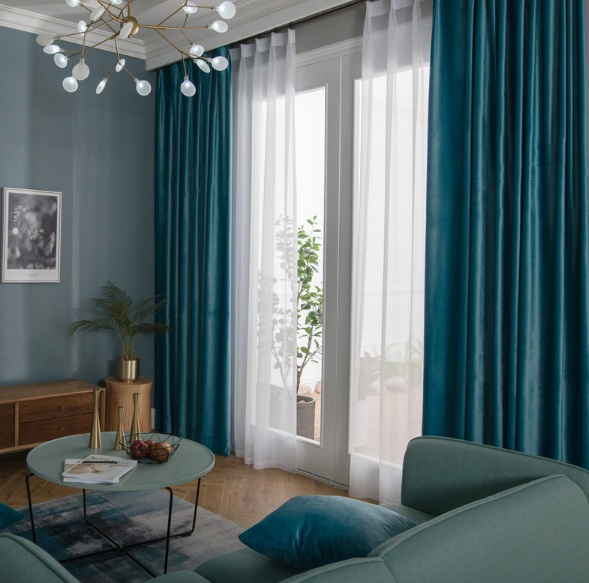 Bring Comfort with Blue Velvet Curtains

Blue has always been popular, only recently it is being utilized in many sophisticated and beautiful ways. Hence, whenever one is planning to decorate their houses, how can they even forget to consider blue velvet curtains? Blue comes in many shades suitable for any room, whether it is navy in the living area, light blue in the bedroom or teal in the study, blue is effective when used anywhere. Blue velvet curtains bring a beautiful statement to any interior with their striking colour.
Premium Light Brown Mocha Velvet
Earthy Tones of Velvet

For developing an earthy style of decor, colors such as brown and emerald green are the perfect choice. To render a room with an extra luxurious look, the earth-toned velvet curtains can be paired with leather and wooden furniture. You can add these statement curtains to your room and accentuate the look with potted plants and ceramic decorative pieces. They look exquisite and can be used to calm your interiors using neutral tones.
Light-Colored Velvet Shades
Are you in search of curtains to help your interior look modern and elegant? If so, then light-colored velvet curtains are certainly your pick. They will not just add calmness to your rooms but also make them feel fresh and spacious. Due to its natural tones that velvet embodies, pale shades are also ideal for adding light to any room. Try integrating the light-colored velvet curtains with crystal or marble features for a minimalist style. For a contemporary theme, apply fascinating metallic pieces and throw some satin pillows in to add cohesion with different textures.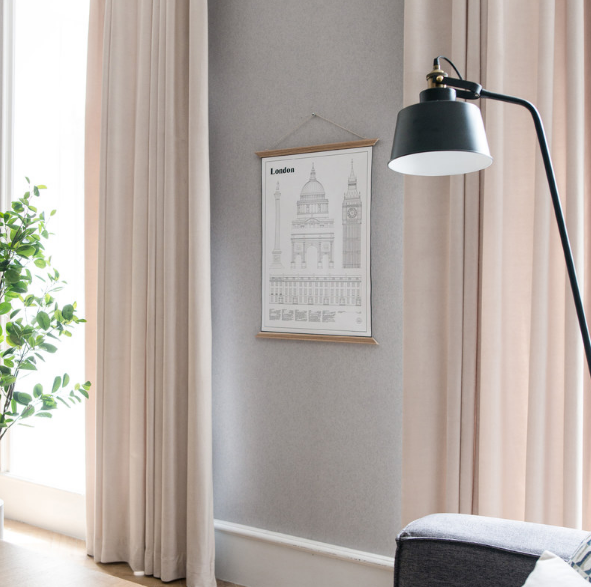 Integrate Subtleness with Wavy Patterned Velvet Drapes

These days you get some amazing wavy patterned velvet curtains which will help you to add comfort and subtleness to the rooms. They are beautiful and can be chosen by you to create an exquisite look in your home. You can add some seating benches ahead of these curtains and throw on cushions and blankets on to bring a comfy and practical edge. This is certainly an amazing idea to utilize as much space in your home as you can.
We hope that after going through all these designs and ideas, you feel inspired to use these fabrics to help you deck up your interiors. Visit Voila Voile now if you are looking for some high-quality velvet curtains. Have a look at some of the best designs that you can certainly add to your home.