Voila Voile Product Versatility
Using Sheer Curtains as a Room Divider
Sheer curtains have become a much-loved staple design and practical element to many homes. Using sheer curtains as room dividers can create a unique and beautiful flow throughout the floor plan of your home. This can be effective if you have a spacious open plan living to bring a subtle element of privacy and break up the large space. If you are looking for beautiful and versatile sheers, visit Voila Voile for a stunning range of colours, designs, and textures.
Choose Voila Voile today for our vast collections and variety of products. Our expert craftmanship and skills are used to create top quality made to measure curtains at an amazing price.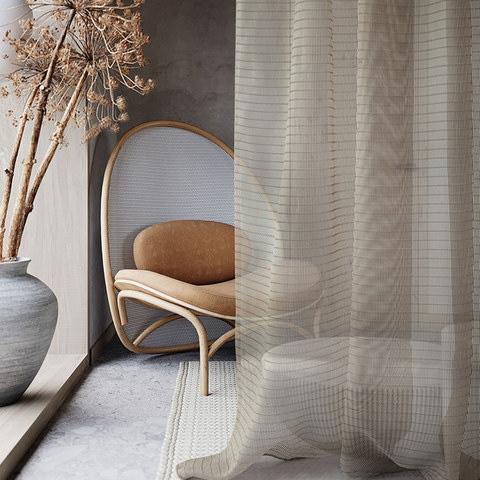 Variety of Designs and Great Quality
From floral print curtains to geometric embroidery, we provide top quality and strive for customer satisfaction. You can visit our website to view our wide range of products including all the colours, patterns and fabrics you can imagine. With our made to measure curtains, the product is utterly designed by you to allow for the best fit within your home. We can create curtains as per request to cater for all interior choices. Our curtains are long lasting due to the great quality and fiber choices that we use and will become the focus of your interior.
Brilliant Service
We provide a great service here at Voila Voile with plenty of options to choose from as well as expert help along the way. We produce our products with great skill for all demands and follow up throughout your curtain journey to ensure everything runs smooth. Our products can be utilized in so many ways for you including sheer curtain room dividers, curtain dressings, sheers, blinds, or fabric for those do-it-yourself customers. Our service is consistent and always striving for improvement.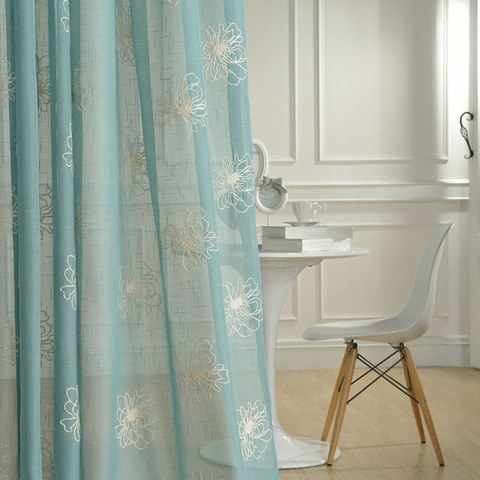 Flowers of the Four Seasons Teal Blue Embroidered
Customer Support
Our customer care service is available 24/7, whether it is our Live Chat feature on our website or direct email to info@voilavoile.com, we are here to help. We can assist you along the way and provide solutions to any of your curtain-related worries or queries. We have helped a whole host of customers find the perfect curtains to suit their homes and we continue to produce the satisfaction of finding exactly what you had in mind.
Conclusion:
Voila Voile is the perfect solution for curtain choice as we provide high quality at unbelievable prices alongside extra services such as customer care. We have it all so hurry and get yours now!