A Beginner's Guide To Buy A Rod Pocket Sheer Curtain


With no visible rods and rails, the rod pocket sheer curtains create a glamorous effect and bring in natural light and colours.



Circumference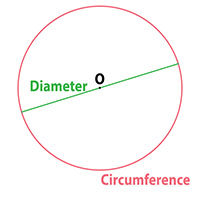 The above illustration with circumference in pink, diameter in green. The circumference of a circle is the distance around it.

e.g. If the circumference of the rod is 9cm (3½"), we would like to recommend 10cm (4") circumference for your rod pocket circumference.
Fullness/Gather

Voila Voile produces beautiful rod pocket sheer curtains with 1.5X, 2.5X or 3X gather.
| | | |
| --- | --- | --- |
| | | |
| 1.5X Gather | 2.5X Gather | 3X Gather |

We always suggest our customers choose 2.5X gather because it creates a more luxurious and quality look. As a minimalist, you may think the 1.5X gather. It also looks great and save your money.

There are no certain rules. We will help you to achieve what you desire. Small change, big impact! Create the home you've always wanted with Voila Voile.