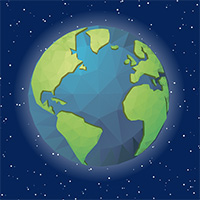 Does Voila Voile ship to my country?
www.voilavoile.com is able to ship product to over 100 countries:

UK
England, Scotland, Wales and Northern Ireland

Europe Zone 1
Austria, Belgium, France, Germany, Ireland, Luxembourg, Monaco, Netherlands,
Europe Zone 2
Denmark, Finaland, Greece, Italy, Monaco, Norway, Portugal, Spain, Sweden, Switzerland.
Europe Zone 3
Armenia, Bulgaria, Croatia, Cyprus, Czech Republic, Estonia, Georgia, Hungary, Iceland, Latvia, Liechtenstein, Lithuania, Malta, Poland, Russian Federation, Slovakia, Slovenia, Svalbard And Jan Mayen Islands, Tajikistan, Turkey, Turkmenistan, Vatican City
USA, Canada
Rest of the world
Antigua
Argentina
Australia
Bahrain
Barbados
Belarus
Bermuda
Brazil
Cayman
Chile
China
Colombia
Dominica
Egypt
Grenada
Haiti
Hong Kong
India
Indonesia
Israel
Jamaica
Japan
Kazakhstan
Kenya
Kuwait
Malaysia
Mexico
New Zealand
Pakistan
Philippines
Saudi Arabia
Serbia & Montenegro
Serbia
Singapore
Sri Lanka
St. Kitts & Nevis
St. Lucia
St. Vincent
Sth. Africa
Tanzania
Thailand
Turks & Caicos
UAE
Virgin Islands (British)

Virgin Islands (U.S.)
Wallis And Futuna Islands
Western Sahara
If your country is not listed, please contact us at info@voilavoile.com to add your country to the shipping list.

Delivery & Shipping Time and Charges