The type of heading you choose can sometimes effect the curtain's look and cost. There are different fullness ratios for each heading type. You don't have to worry. We will use the most suitable amount of fabric to create a fuller and luxury look.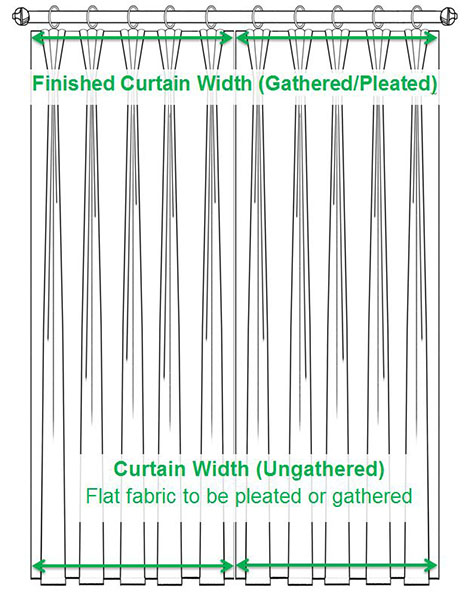 Example: The width of the curtain pole/track is 100cm (40").
Measure from the end of the tracks or the usable section of the pole between the 'finials'.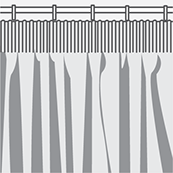 Heading: Pencil Pleat
Fullness: 2x
Finished Curtain Width
(Gathered/Pleated)
Single: 100cm x 1 (40"x 1)
Pair: 50cm x 2 (20"x 2)
Ungathered Curtain Width
Single: 100cm x 1 (80"x 1)
Pair: 50cm x 2 (40"x 2)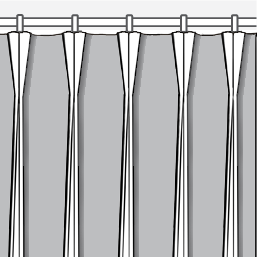 Heading: Double Pleat
Approx. Fullness: 1.8x to 2.0x
Finished Curtain Width
(Gathered/Pleated)
Single: 100cm x 1 (40"x 1)
Pair: 50cm x 2 (20"x 2)
Ungathered Curtain Width
Single: 186cm x 1 (73"x 1)
Pair: 94cm x 2 (37"x 2)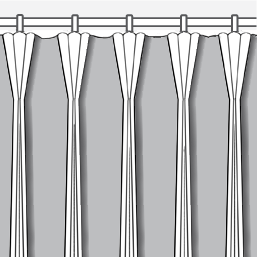 Heading: Pinch Pleat
Approx. Fullness: 2.2x to 2.5x
Finished Curtain Width
(Gathered/Pleated)
Single: 100cm x 1 (40"x 1)
Pair: 50cm x 2 (20"x 2)
Ungathered Curtain Width
Single: 228cm x 1 (90"x1)
Pair: 115cm x 2 (45"x 2)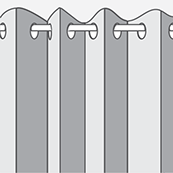 Heading: Eyelet
Fullness: 1.5x
Finished Curtain Width
(Gathered/Pleated)
Single: 100cm x 1 (40"x 1)
Pair: 50cm x 2 (20"x 2)
Ungathered Curtain Width
Single: 150cm x 1 (59"x 1)
Pair: 75cm x 2 (29½"x 2)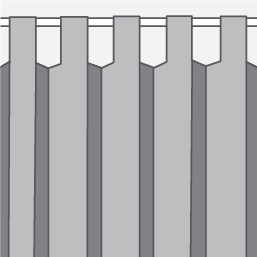 Heading: Tab Top
Fullness: 1.5x
Finished Curtain Width
(Gathered/Pleated)
Single: 100cm x 1 (40"x 1)
Pair: 50cm x 2 (20"x 2)
Ungathered Curtain Width
Single: 150cm x 1 (59"x 1)
Pair: 75cm x 2 (29½"x 2)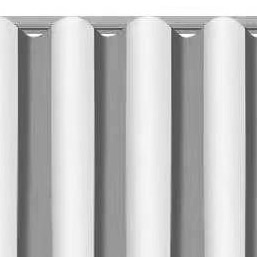 Heading: Pencil Pleat
Approx. Fullness: 1.8x to 2.3x
Finished Curtain Width
(Gathered/Pleated)
Single: 100cm x 1 (40"x 1)
Pair: 50cm x 2 (20"x 2)
Ungathered Curtain Width
Various