Buy Custom Curtains Online with Ease
When it comes to home décor, curtains are crucial. Think of curtains as a long-term investment - investing in a good quality pair of curtains for your home ensures longevity so choose wisely!
Curtain designs are ever evolving, and it can be hard to know what option is best for you. So, how do you go about selecting the best curtains for your living room, bedroom, or any other room in your house?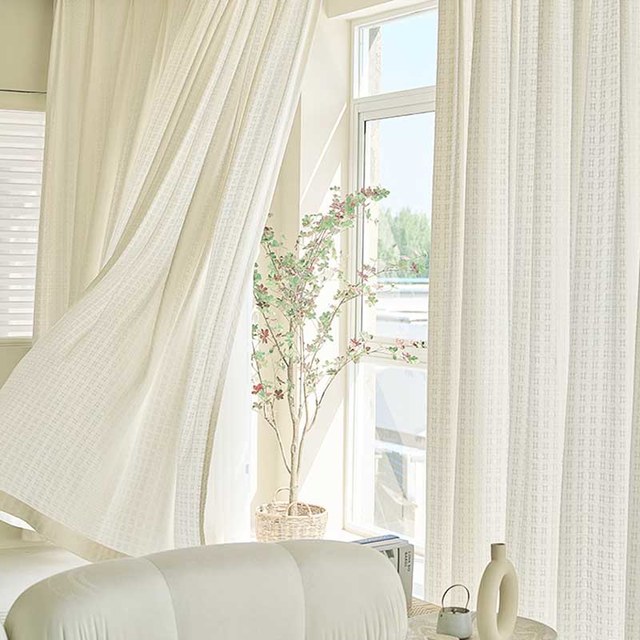 Woven Knit Cotton Blend Basketweave White Semi Sheer Curtain
Measuring Curtains
Make sure your windows are properly measured before browsing curtain. You can use a measuring guide to help! Once the size is determined, you should consider how you want your curtains to look. Think about whether you'd like them extra-wide or extra-long, or maybe you only want to cover the top half of your window.
Before placing an order, make sure the measurements given reflect the desired outcome for the curtains when hung.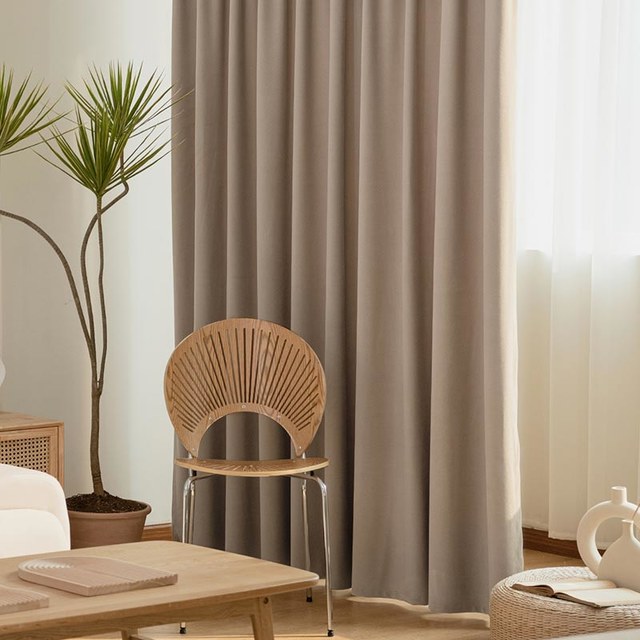 Sunnyvale Herringbone Mocha Textured Velvet Blackout Curtain
Choosing The Curtain Fabric Online
Possibly the most important step – picking the right fabric. Depending on what room you are purchasing curtains for, different fabrics serve different purposes. For the bedroom, blackout and thick fabrics are widely preferred, whereas in rooms such as the dining room sheer curtains let in light and create an airy space.
Once you have decided what type of fabric would work best, choosing a colour scheme can help narrow the search for your perfect curtains.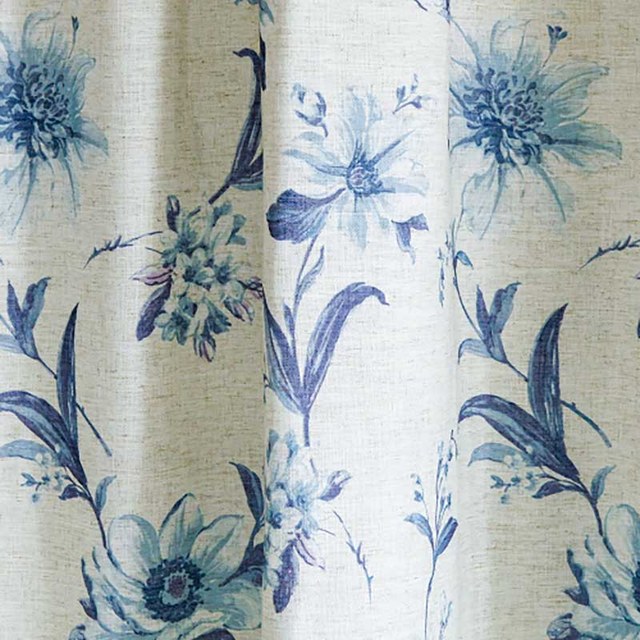 French Iris Porcelain Blue and White Jute Style Curtain
Not All Curtains Are for All Rooms
Certain curtains are better suited to certain rooms. In living rooms and bedrooms, long, dramatic window panels look fantastic and create a luxurious appeal. These, however, are much less effective in rooms such as the kitchen or dining room - where you might opt for sheer curtains or short, no fuss styles.
It is important to pick curtains which will work well within the function of the room and wont cause disruption or appear out of place.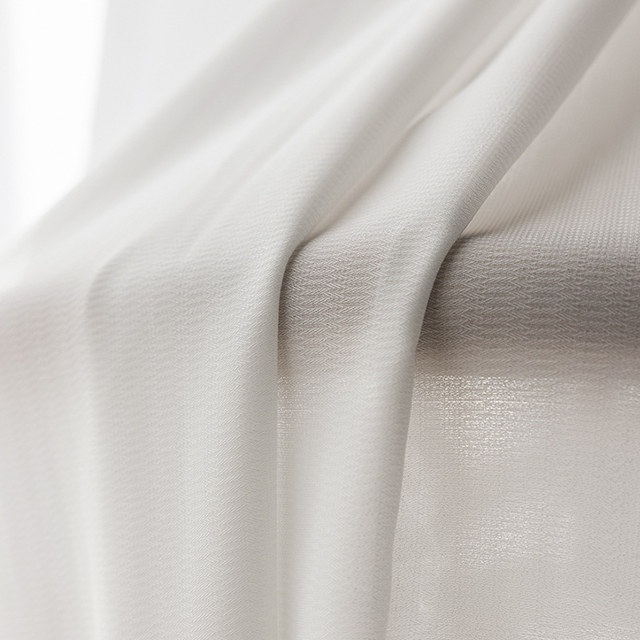 Grace Textured Ivory White Sheer Curtains
Take Consideration of The Sunlight in The Room
While many choose to allow sunlight to flood their homes, it can be damaging in the long run to furniture and paintwork. Sheer curtains are perfect for filtering natural light and protecting your home without completely shutting it out.
In rooms like the bedroom where relaxation is key, blackout curtains are the best option to completely shut out natural light and make for a good night's sleep. A double layer window dressing works well in almost every room and allows you to enjoy the functions of both sheers, and thick blackout materials.
In Conclusion
Now you are ready to begin your very own curtain adventure! With help from our team at www.voilavoile.com you can find the perfect product for you. Order custom made curtains to suit you and fall in love.