Everything You Need to Know about Linen Sheer Curtains
What Are Linen Curtains?
Linen is a plant-based material spanning back thousands of years, beloved since ancient times for its light and durable properties. Today, it continues to be one of the most popular materials for curtains, coming in a wide range of styles, designs and colours. So let's take a closer look at everything that makes linen curtains so ideal for any home.
Zen Garden 100% Pure Flax Linen Ivory Sheer Curtains
Advantages of Linen Sheer Curtains
● Classic and charming look: Linen curtains add both a traditional touch and fresh stylishness to your room. They are certain to make any home look beautiful, no matter the interior style.
● Natural and durable material: Linen is an excellent material for your curtains - not only is it lightweight and soft, but it's also highly durable and will still be in perfect condition after many years.
● Great at keeping warmth: When winter comes around, you can count on your linen curtains to keep in the warmth and make your home cosy and comfortable. This is an excellent way of being eco-friendly and saving money from heating bills.
● Plenty of sunlight: When used in voile curtains, linen will let plenty of warm sunshine beam into your room. Your home will instantly brighten up, and so will your mood!
● They maintain your privacy: No need to worry about anyone being able to see through your windows with linen curtains. They keep all your privacy while still letting in sunlight and fresh air.
Types of Linen Sheer Curtains
As expected from such a versatile and excellent material, linen curtains come in plenty of different types, whether that's sheer curtains or linen cotton blended curtains. Here are some of our various types available:
● Linen Sheer Curtains: These are elegant voiles that let lots of sunlight filter into your home while maintaining your privacy. They'll create an air of sophistication in any room.
● 100% Linen Sheer Curtains: If you're looking for curtains that are fully natural, take a look at our semi-sheer curtains made out of pure flax. A perfect way of bringing the peace and beauty of nature into your home.
Provencal Style 100% Pure Flax Linen Semi Sheer Curtains
● Linen Cotton Blended Sheer Curtains: These curtains are a special blend of two popular materials. Being both made from plants, linen and cotton are great for creating a natural and classy look in your home.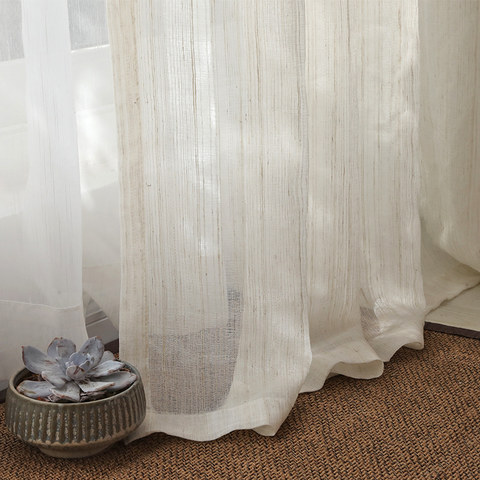 Dreamer Oatmeal Cotton Blended Sheer Voile Curtains
● White Linen Sheer Curtains: White is a classic, calming colour that matches any interior style. Our white linen sheers are sure to fill your home with grace and class.
● Linen-Look Sheer Curtains: Looking for something a little more within your budget? We have a selection of affordable polyester curtains that have a similar texture to linen and are just as beautiful.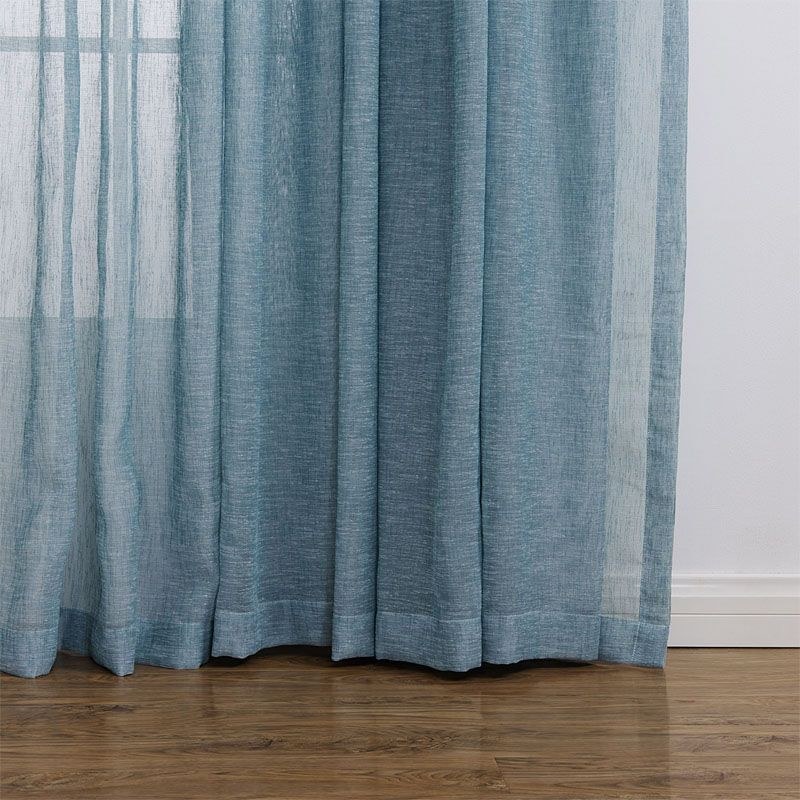 Daytime Textured Weaves Dusky Blue Sheer Voile Curtain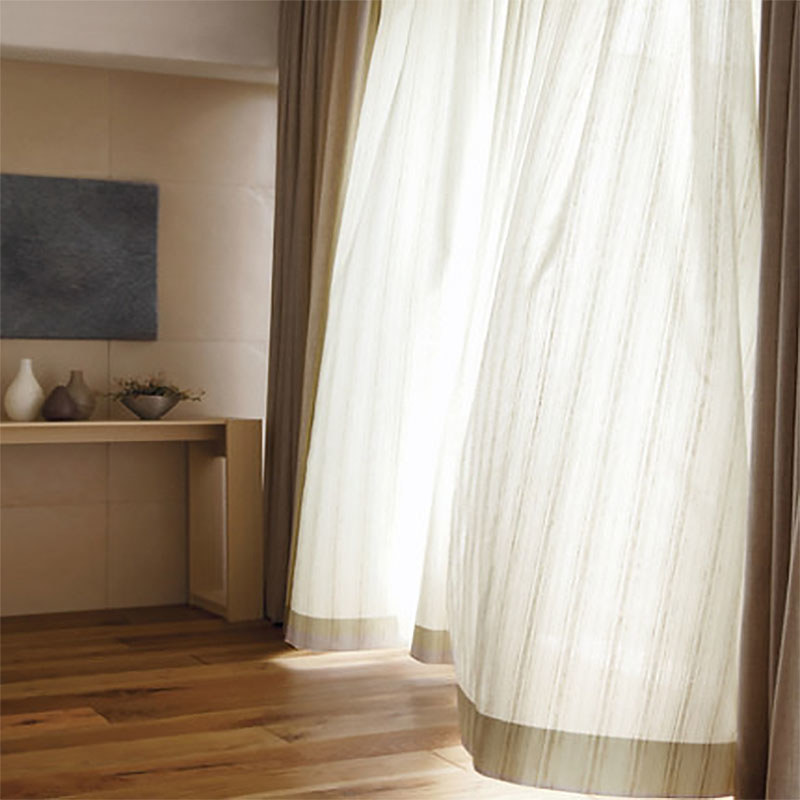 Country Escape Striped Linen Voile Curtain
Sunnyside Luxury Linen Light Blue Grey Striped Voile Curtains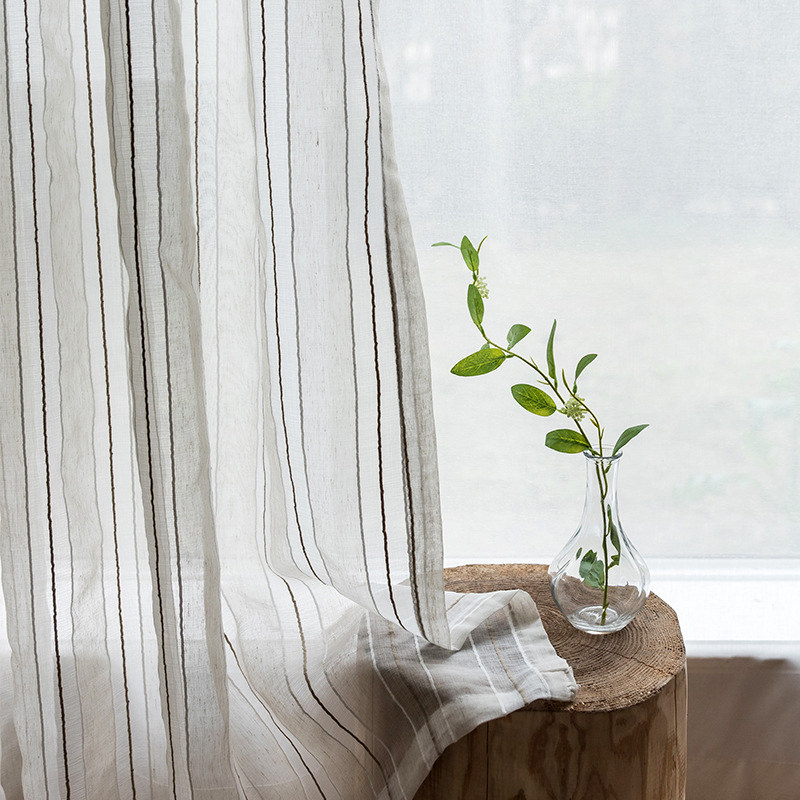 French Vintage Textured Triple Striped Ivory Linen Voile Curtain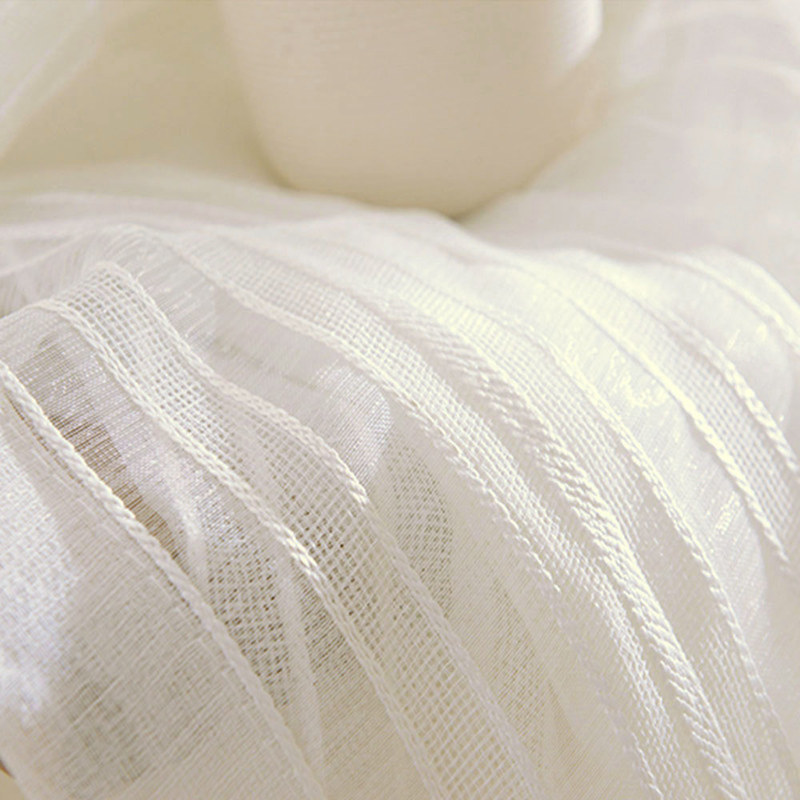 Calming Classic Striped White Linen Net Curtain
Conclusion
Hopefully you're now considering buying some of these elegant linen curtains yourself. If that's the case, why don't you take a look at Voila Voile's wide range? As all of our curtains are custom-made, you can get the exact size to fit your windows, and to top it all off, you get to pick from a selection of header styles to suit your tastes. Get some of these curtains now that will last for many years, save you lots of money, and make your home a dreamy paradise.