How You Can Improve Your Interior with Sheer Brown Curtains
There are certain styles, colors, and decorating annoyances that are avoided by homeowners all around the world because they may be a little risky. Some people are worried about using bright colors like orange or fuchsia in their room, while others almost religiously avoid using black in the color scheme of their home. Many people believe that if you want to use dark drapery, it's better to leave it to home designers and specialists. However, by avoiding dark and sheer brown curtains, you may be missing out on an easy way of creating a welcoming, comfortable home that can also be a real show-stopper.
Dark curtains have numerous advantages and come in a variety of colors. You can also choose from a variety of styles, including conventional blackout drapes and stunning sheer brown curtains. So, today in this post, we have brought a few tips to help you improve your interior with sheer brown curtains.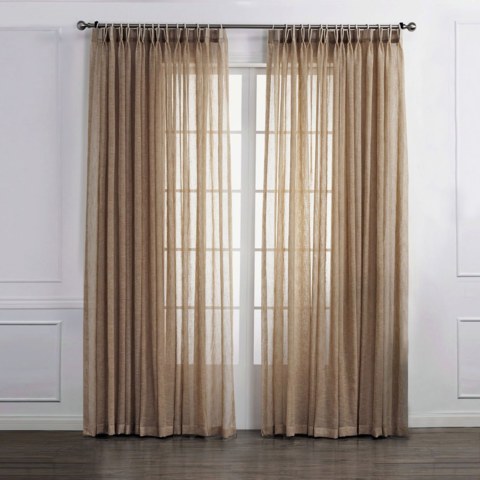 Daytime Textured Weaves Light Brown Sheer Voile Curtain
1. Sweeping Large Spaces
It's no surprise that dark sheer brown curtains look better in open, airy spaces, where they can anchor the room without dominating it. Classic black drapes are ideal for double-height living rooms, opulent bedrooms, and even huge formal dining rooms. These types of curtains can be installed to divide places in an open-plan living room by creating a distinctive backdrop, or they can be used to provide privacy when you have open big glass doors that join the rooms.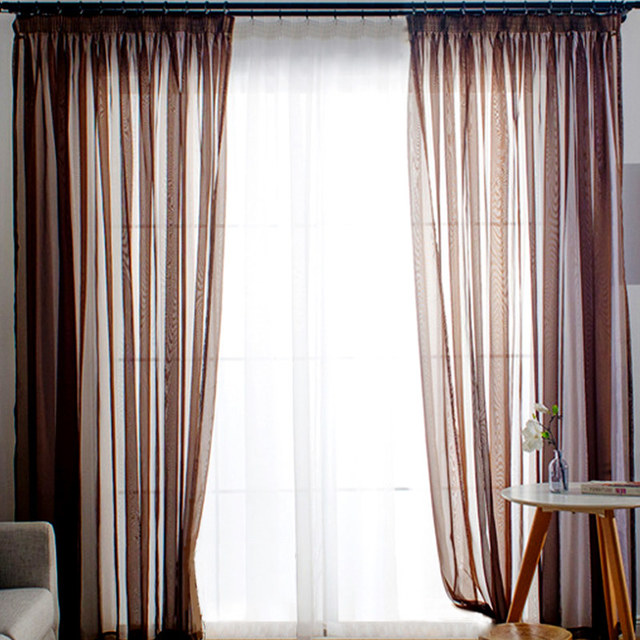 Smarties Chocolate Brown Soft Sheer Voile Curtain
2. A Moody Affair
Not everyone desires a home with a bright mood, packed with abundant natural light, and an unassuming amount of neutral colors. Some of us prefer the sleek, sophisticated aesthetic of a dark and quiet room with gorgeous hues, moody lighting, and a dazzling chandelier or two to finish it off in style. This type of look in a room is excellent and suits silky brown curtains, and you can add contemporary elements to make it more hip and trendy. Even if you don't want to go for an 'over the top' look, black curtains can help you strike a balance between a relaxing and romantic ambiance in your modern bedroom.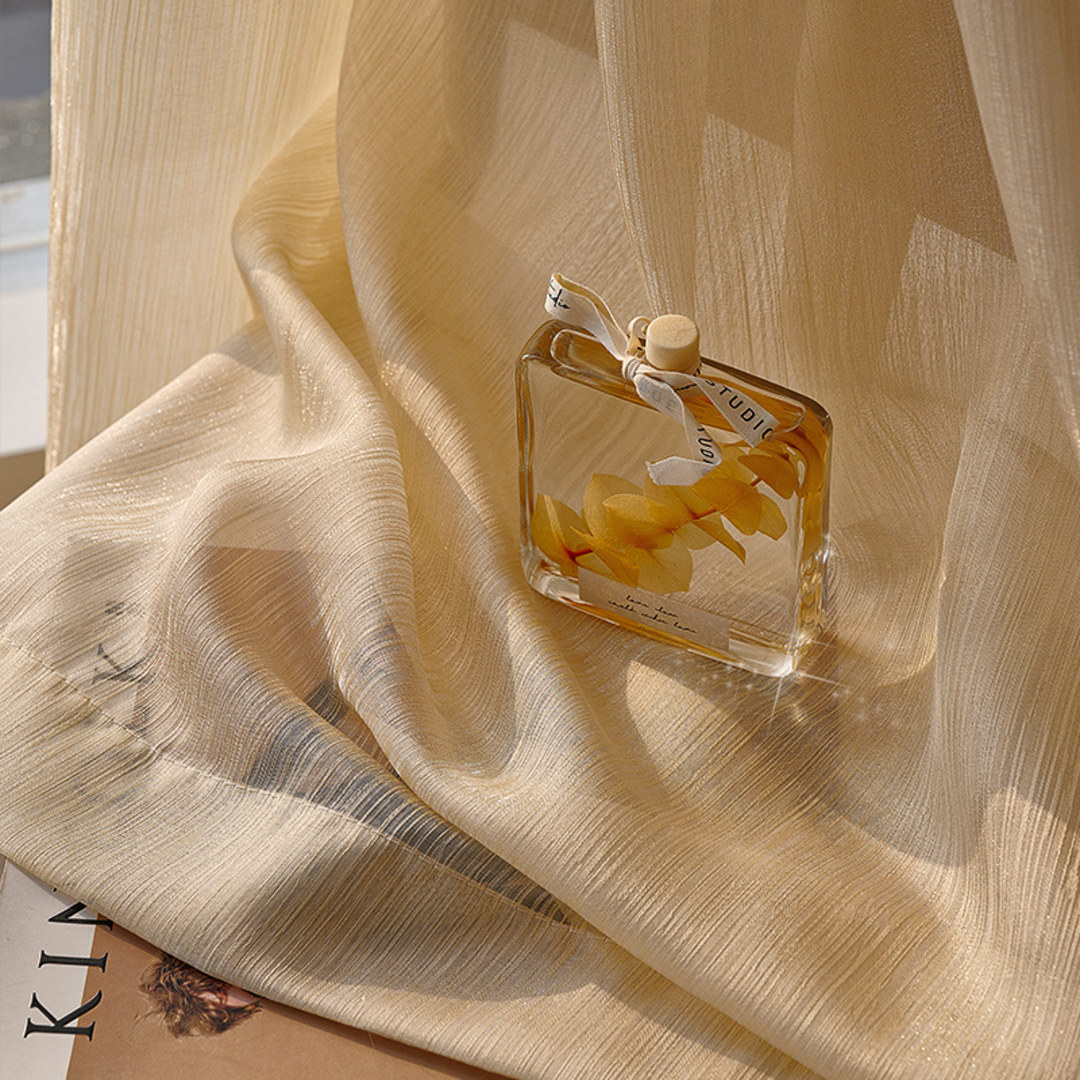 Paris Cascade Shimmering Striped Champagne Sheer Voile Curtain
3. Lavish, Comfy Ambiance
When it comes to bedrooms, there's no denying that dark brown curtains paired with bright light have become a hit in modern interiors these days. This elegant combination not only looks great in a room packed with neutral colors, but it also works well for people looking for the perfect blend of fresh air and complete privacy in their bedrooms. This style of drapery also makes it easy to adjust to changing seasons, as the darker curtains provide excellent insulation in the winter and recede into the backdrop in warm summertime.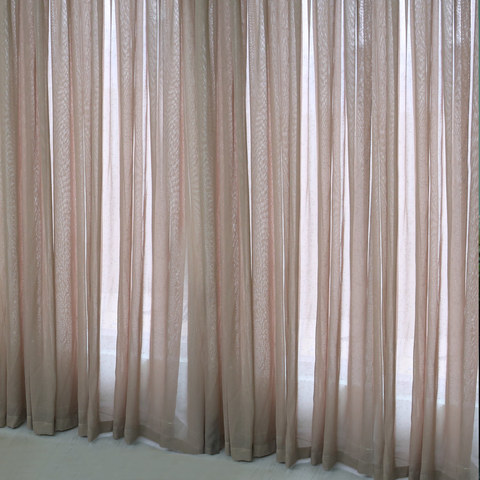 Notting Hill Mocha Luxury Voile Curtain
4. Keeping It Light
We discussed choosing a dark, melancholy style before, but in today's world of interior design, a fresh, bright interior is the more popular choice. Dark curtains excellently complement other bursts of black, dark brown, or gray in the space, which creates a beautiful contrast and eye-catching points of focus in the room. The darker the drapes appear in a neutral environment, the more elegant the atmosphere. They may also act as a stunning black and white backdrop, which looks both timeless and versatile, allowing bright accents and modern wall art to stand out at the same time.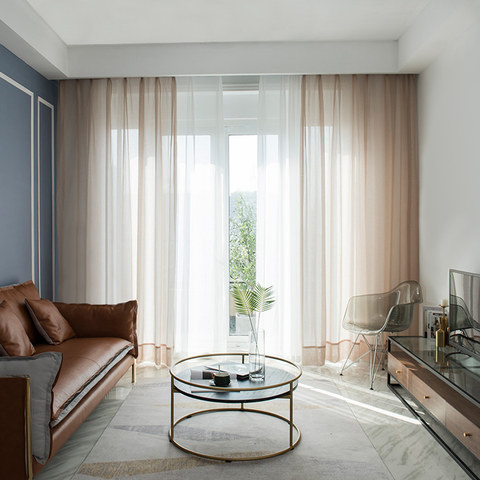 Soft Glow Light Brown Sheer Voile Curtain
5. Sheer Dark Beauty
When it's all about sheer curtains, white isn't the only color to always consider. Sheer drapes in black, dark blue, gray, and dark brown can also sweep you off your feet. Sure, they don't belong in a home with a seaside aesthetic or a soothing Mediterranean style, but they're perfect in industrial, sleek, and contemporary settings. Dark sheer drapes let in filtered natural light while creating a dramatic backdrop, and so they're swiftly sneaking up the trends list of 2022.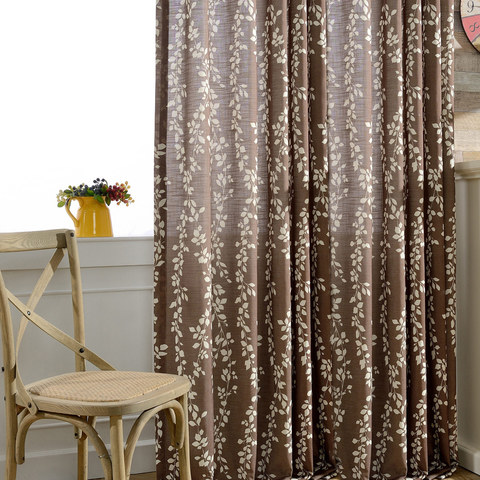 Pascal Brown Vine Print Semi Sheer Voile Curtain
If you are looking for buying sheer brown curtains online, we recommend Voila Voile. We offer a large selection of custom-made sheer curtains online at the lowest prices. For more information and for placing your order, visit Brown Voile Curtains